Past Alumni Impact Award Honorees
The iSchool Distinguished Alumni & GOLD Awards recognize alumni who have made distinguished contributions to their community and the information field.
Recent Distinguished Alumni
Michael Fosmire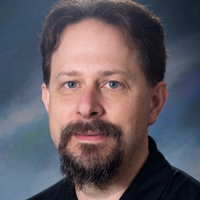 Class of 1998 - Distinguished Alumnus 2023
Michael Fosmire is a professor and head of Information Studies at Purdue University in West Lafayette, Indiana. He earned his Master of Library and Information Science degree at the University of Washington in 1998, just before the Graduate School of Library and Information Science became the Information School. After a short stay at the State University of New York, Oswego, he was offered his dream job overseeing the physics and earth sciences libraries at Purdue. He later became the head science and engineering librarian, managing six libraries. Purdue reorganized in 2020, changing the libraries' name to Libraries & School of Information Studies. The change reflected the libraries' growing role in instruction, and Fosmire became its inaugural academic department head.
Sunny Consolvo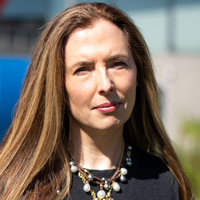 Class of 2008 - Distinguished Alumna 2022
Sunny Consolvo, Ph.D. '08, works as a user experience researcher at Google, where she focuses on security, privacy, safety and prevention of abuse. In her role, Consolvo focuses on the technology experiences of people who are at higher risk of experiencing a digital attack or of suffering disproportionate harm from a digital attack. Consolvo has also been recognized with three 10-year impact awards and numerous best paper awards during her more than 20-year career in human-computer interaction research. She tries to help technologists understand that focusing on the mythical "average user" doesn't serve all users well enough. Read more.
Naomi Bishop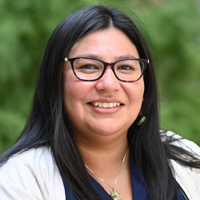 Class of 2010 - Distinguished Alumna 2021
Naomi Bishop is an outspoken voice for American Indian children's literature, an advocate for public health, a proponent of racial equity, and a believer in the power of information to improve people's lives. After earning her MLIS, Bishop made stops at academic libraries at the University of Notre Dame, University of Denver and Northern Arizona University before going home to the University of Arizona, where she earned her undergraduate degree. As the health sciences librarian at the College of Medicine at the university's Phoenix campus, Bishop's main role is to support students who are working on their medical degrees. She helps students and faculty conduct research, teaches and leads workshops, and promotes community initiatives at the school. Read more.
Jill McKinstry
​​​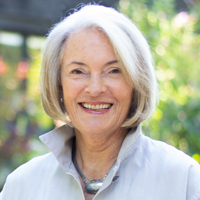 Class of 1987 - Distinguished Alumna 2020
Jill McKinstry, the retired director of Odegaard Library and special assistant to the dean of UW libraries, has a litany of accomplishments. A triple-Husky who earned her master's in librarianship at the iSchool in 1987, McKinstry led the 2011-13 renovation of the University of Washington's Odegaard Undergraduate Library and piloted several technological and research innovations within the library. She's a member of the iSchool's MLIS Advisory Board and, with her husband, Joe, established the McKinstry Libraries Fellowship, an endowment that provides financial assistance to graduate students from underrepresented populations to pursue an MLIS degree. Some common threads run through McKinstry's work during her UW career: a desire to improve the undergraduate experience, and a belief that libraries play a vital role for students. Read more.
Iisaaksiichaa Ross Braine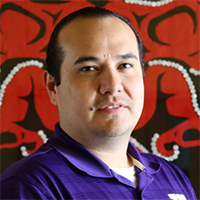 Class of 2015 - Distinguished Alumnus 2019
Iisaaksiichaa Ross Braine, who earned his Master of Science in Information Management at the iSchool, has made a lasting impact on the UW as its tribal liaison and director of wǝɫǝbʔaltxʷ (Intellectual House). Braine has been the UW's tribal liaison since 2012, acting as an ambassador for UW President Ana Mari Cauce and other UW leaders as they engage with dozens of tribes in the state of Washington and hundreds across the country. A member of the Apsáalooke (Crow) Nation, he also teaches courses in the American Indian Studies department. Read more.
Rivkah Sass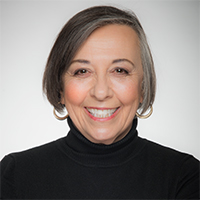 Class of 1978 - Distinguished Alumna 2018
Since 2009, Rivkah Sass has led the Sacramento Public Library, the fourth-largest library system in California. Prior to that, she was director of the Omaha Public Library, and she has served in a number of roles throughout her career, including as a children's librarian, a continuing-education coordinator and a reference and information services coordinator. In 2006, Library Journal named her Librarian of the Year. Read the full story.
Patricia Cutright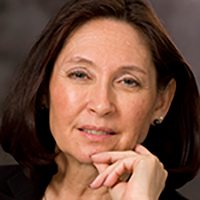 Class of 1983 - Distinguished Alumna 2017
Patricia Cutright has had a long and distinguished career in libraries. She is currently dean of libraries at Central Washington University and served as director of libraries at Pratt Institute in Brooklyn, New York, and Eastern Oregon University. Cutright has earned more than 25 prestigious honors, including the 2002 Oregon Librarian of the Year; 2003 LITA/Gaylord Award for Achievement in Library and Information Technology presented by the American Library Association and the Library Information and Technology Association; 2002 Jean McKenzie / Woman of the Year Award; Soroptimist International of La Grande; and the 2002 Excellence in Telecommunications – Applications, awarded to the Pioneer Library System by Oregon Connections, a statewide telecommunications consortium. Read the full story. 
Shaun Kane
Class of 2011 - Distinguished Alumnus 2016
Shaun Kane is an assistant professor at the University of Colorado Boulder, in the Department of Computer Science. He also directs the Superhuman Computing Lab. He has devoted his career to studying accessible technology for people with disabilities. The idea is to make systems that adapt to the user, rather than forcing the user to adapt. Read the full story.
Brian Bannon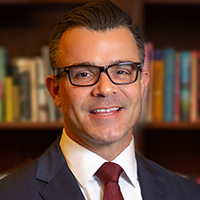 Class of 1999 – Distinguished Alumnus 2015
Brian Bannon is the commissioner of the Chicago Public Libraries (CPL), the second largest library system in the country. Under his leadership, CPL is creating innovative programs offering kids and the general public more ways to participate in creative learning activities. These accomplishments earned CPL the 2014 National Medal for Museum and Library Service, for which Bannon accepted the award from First Lady Michelle Obama. Read the full story.
Kabir Shahani
Class of 2004 – Distinguished Alumnus 2014
The honoring of Kabir Shahani as the UW Information School's Distinguished Alumnus for 2014 represents a number of firsts. At 32, he is the youngest recipient in the history of the award, and also the first to do so with an Informatics degree. The latter is particular noteworthy in that the honor closely follows the 10-year anniversary of the first graduating Informatics class. Read the full story. 
Michael D. Crandall
Class of 1986 – Distinguished Alumnus 2013
Michael D. Crandall is a Principal Research Scientist in the iSchool, and chaired the Masters of Science in Information Management program for the better part of a decade. He is a graduate of the MLIS program and has many decades of information-access work in both the private sector and the Bill & Melinda Gates Foundation, and well as his later academic work bridging the iSchool's MLIS, MSIM and Informatics programs.
Barbara Bintliff
​Class of 1979 - Distinguished Alumna, 2012
Barbara Bintliff is the Professor of Law and Law Library Director at the University Texas School of Law. She has been described in her nomination as a consummate teacher of legal research, recognizing the challenges and opportunities of digital media, and sharing her expertise to better the profession. She received her J.D. from the University of Washington School of Law in 1978 and her M.L.L. from the University of Washington in 1979. Barbara serves as the Reporter for the National Conference of Commissioners on Uniform State Laws as they draft state legislation on Authentication and Preservation of Electronic State Legal Materials. She has been a leader in this move to electronic legal information as she works to form the drafting committee's ideas and concerns into a coherent piece of legislation that can be adopted by all 50 states.
Past Distinguished Alumni
Jan Ames
Class of 1969 - Distinguished Alumnus, 1995
Jan's dedication to disabled library users in Washington is expressed through her voluminous accomplishments and tireless work. Jan started out as Braille librarian at Seattle Public's Washington Regional Library for the Blind and Physically Handicapped and became head of Readers Services and director of Talking Books. Her service area is the entire state, with 12,000 patrons.
Siri M. Andrews
Class of 1930 - Distinguished Alumna, 1965
Siri was the second full-time instructor in the Department of Library Economy. She taught courses in library work with children, beginning our rich tradition in children and youth services. She was a translator of children's books from Swedish and Norwegian to English. "Siri Andrew's [course in storytelling] was invaluable to me, because writing is storytelling," said Beverly Cleary, '39.
Lester E. Asheim
Class of 1937 - Distinguished Alumnus, 1966
For over 50 years, Lester's "Not Censorship But Selection" (Wilson Library Bulletin, Sept. 1953) has remained a touchstone in discussions of libraries and censorship. "The selector begins...with a presumption of favor of liberty of thought; the censor does not. The aim of the selector is to promote reading, not to inhibit it; to multiply the points of view which will find expression, not limit them...The frequent forays of the censors against the libraries is heartening evidence that selection and censorship are different things." Lester Asheim was Dean and Professor, University of Chicago Library School, and Director ALA Relations Office.
Nicholas J. Belkin
Class of 1970 - Distinguished Alumnus, 1996
Nick focuses his research on human interaction with information, and as a researcher, has contributed several chapters and articles to publications, including Expert Systems with Applications and Current Issues in Conceptual Linguistics. As faculty member at the Rutgers University School of Communication, Information, and Library Studies, Nick teaches several courses on information retrieval and structures and human information behavior. In addition to his MLIS, Nick received his degree in Russian language and literature from the UW and his doctorate in information studies from the University of London.
Viola Avis Bird
Class of 1953 - Distinguished Alumna, 1981
Viola Avis Bird holds a B.A. degree in political science from Lawrence College (1927), the J.D. from the University of Washington Law School (1950), and the Masters of Law Librarianship from the UW School of Librarianship (1953). For twenty years (1953-1973) Viola served as Assistant Librarian in the UW Law School library, where she also instructed courses in legal bibliography. Viola has remained active in her profession and is an avid traveler. She mentored countless young people, instilling in them a confidence and leadership ethic, which was mentioned over and over by guests at her 100th birthday celebration. Viola passed away June 7, 2007 on her 102nd birthday.
Earl C. Borgeson
Class of 1949 - Distinguished Alumnus, 1999
Earl Borgeson's career took him from the UW to Stanford, Harvard, and beyond. With regard to mentorship, he responds to the question: "Who needs a mentor anyway?" in the following excerpt: "Who needs a mentor, anyway? With books to study and activities to observe, I can plan and prepare for my own career and follow my own guidelines for progressing to a goal."
Margaret Chisholm
Class of 1958 - Distinguished Alumna, 1979
Margaret was the director of the University of Washington Graduate School of Library and Information Science from 1981 to 1992, professor of the UW GLIS from 1975 to 1992 and ALA president from 1987 to 1988.
Beverly Cleary
Class of 1939 - Distinguished Alumna, 1975
Author of more than 30 children's books, including "Ramona the Brave" and "The Mouse and the Motorcycle," Beverly's distinguished career includes awards such as the Newbery Medal (1984) and the Laura Ingalls Wilder Award (1975). She was named a Library of Congress Living Legend in 2000 and given the University of Washington Summa Laude Dignata in 2008.
Arlene Cohen
Class of 1973 - Distinguished Alumna, 2011
Arlene Kairoff Cohen is described in one of her nomination letters as "a trailblazer to whom recognition is due." She received her MLib degree from the UW in 1973 and began her career at the UW's Pacific Northwest Bibliographic Center. After holding several other positions in the Seattle area, she moved to Micronesia in 1987 and ultimately became an Associate Professor and Head of the Circulation and Interlibrary Loan Department at the University of Guam Library. In 1990, she co-founded the Pacific Islands of Libraries and Archives (PIALA) and after retiring in 2007, she helped establish a network of nine hospital medical libraries in the Pacific islands where none previously existed.
John Y. Cole
Class of 1963 - Distinguished Alumnus, 1983
In 1978, John Y. Cole was appointed Executive Director of the Center for the Book of the Library of Congress, serving as a catalyst in organizing, focusing, and dramatizing the nation's interest in and support for the book. In 2000, the American Library Association presented him with its prestigious Lippincott Award. His experience includes 12 years on the staff of the Library of Congress. John is a native of Washington State, having been born in Ellensburg.
Gladys (Plemon) Conklin
Class of 1926 - Distinguished Alumna, 1982
At age ten, Gladys Conklin was writing nature stories for the Washington Farmer, and since becoming a librarian she has written more than 25 books, beginning with I Like Caterpillars. In 1965, after ten years of dedicated service as Children's Librarian of Haywood Public Library, Gladys, known to her patrons as the "bug lady," retired. In recognition, the library honored Gladys by naming their new reading room the Gladys Conklin Room. Gladys passed away on March 21, 2011 at the age of 94.
Joanne Reed Euster
Class of 1968 - Distinguished Alumna, 1990
Joanne Euster, Library Director at Rutgers University and University of California Irvine, stressed the responsibility of being a librarian, when she said, "Librarians are absolute experts in service orientation, but we can't think through and conceptualize new paradigms. It is important that we not draw boundaries around ourselves. We must connect to what is happening outside of libraries in the larger information world. We are entering the age of the generalist, and we must be ready."
Liisa Fagerlund
Class of 1967- Distinguished Alumna, 1998
Former archivist and chief of archives and records management for the U.N., Liisa Fagerlund's most exciting assignment occurred in 1992, when she was issued a steel helmet and bulletproof vest for a mission into Southern Lebanon. Her assignment was to inspect the records of the U.N. peacekeeping force and develop guidelines and instructions for peacekeeping missions, including those in Namibia, Cambodia, Bosnia, and Liberia.
Marian Gould Gallagher
Class of 1939 - Distinguished Alumna, 1970
"Industrious, alert, charming, attentive to detail, refined, imaginative, unafraid of briefing for a judge or getting filthy shifting books, dependable, receptive to talking and following orders, able to direct underlings to inspired heights, incorruptible, sincerely interested, attractive (and if women, not interested in persons who think a woman's place is in the home), amusing, cheerful, imperturbable, diplomatic, and Summa Cum Laude." Marian Gallagher's "ideal law libriarian student," as described in 1953.
Penny A. Hazelton
Class of 1976 - Distinguished Alumna, 1992
Penny has well established roots in the Pacific Northwest—from her beginnings in Yakima to her JD from Northwestern School of Law, Lewis & Clark College, and her MLL from the UW. Her impressive career history runs from Serials Librarian at Northwestern School of Law to U.S. Supreme Court Assistant Librarian. In 1995, Penny was appointed Law Librarian and Professor of Law, UW School of Law. She later managed the Marian Gould Gallagher Law Library and the Computing Services Department of the UW School of Law and served as the director of the UW Law Librarianship Program.
Mary Bergaus Levering
Class of 1966 - Distinguished Alumna, 1986
Mary Bergaus Levering, a former schoolteacher, holds a law degree from Georgetown University. In 1966, after she received her MLS—with honors—Mary was hired by the Library of Congress as a management intern. Mary worked her way up and has served as Chief of the Network Division with the National Library Service for the Blind and Physically Handicapped, Deputy Register of Copyrights and Director of Integrated Support Services.
Georgia Lomax
Class of 1984 - Distinguished Alumnus, 2006
Georgia Lomax is the creator and national library coordinator of the National Public Radio's Storylines America book discussion series. In Washington state, she has served as deputy director for the Pierce County library system, managing librarian for the King County library system.
Louise Wenberg Luce
Class of 1949 - Distinguished Alumna, 1987
From 1957 to 1983, Louise served as school librarian in the Issaquah School District at Maywood Junior High School and at Liberty High School. She is honored for her consistent contributions to professional activities and for her enthusiasm with which she has served children and youth.
Flora Belle Ludington
Class of 1920 - Distinguished Alumna, 1964
Flora Belle chaired the first ethics committee in 1939, created the first code of ethics for librarians and served as ALA President from 1953 to 1954. She was the Holyoke College librarian from 1936 to 1964. She testified before the Hickenlooper Committee (part of the McCarthy hearings) on the necessity of having foreign materials available in U.S. libraries.
Nina Matheson
Class of 1958 - Distinguished Alumna, 1978
Nina was director, John Hopkins University Welch Medical Library. Under her directorship, Welch Library implemented one of the earliest online integrated library systems using public domain software. She was also president of the Medical Library Association in 1983.
"If I've been successful as a medical librarian, it's not been because of any subject matter. What is really important is...native intellectual curiosity and a critical and analytic cast of mind that is keyed toward trying to find solutions."
Gary R. Purcell
Class of 1959 - Distinguished Alumnus, 1984
Gary R. Purcell, professor at the Graduate School of Library and Information Science of the University of Tennessee, compiled the highly acclaimed Reference Sources in Library and Information Science, published in 1984. The book, co-authored by Gail Schlachter, is the first comprehensive bibliography of LIS professional literature. He served as president of the ALA Reference and Adult Services Division (1984-85), president of the Association of American Library Schools (1978-79), and president of the Tennessee Library Association (1978-97). He also served as a member of ALA Council in 1987-91 and 1969-71. Gary passed away on May 6, 1997.
Sharon Reeves
Class of 1969 - Distinguished Alumna, 2009
Sharon Reeves dedicated years of service in special libraries, including her directorship at a top-notch news research department, The San Diego Union-Tribune. She was the former president, Special Libraries Association, San Diego and a research librarian for the Boeing Company. Under her leadership, the Union-Tribune was one of the first major U.S. newspapers with an online archive.
Sharyl Smith
Class of 1970 - Distinguished Alumna, 2008
A faculty member of the iSchool, Sharyl also held the position of supervisor for the Salt Lake City (UT) School of Librarianship and was state specialist for library media for the Utah State Office of Education.
Elizabeth (Liz) F. Stroup
Class of 1953 - Distinguished Alumna, 1989
City Librarian, Liz Stroup was head of Seattle Public Library from February 1988 to 1996. She is admired for her work at the Library of Congress and in Washington State.
Recipients of the Distinguished Alumni Award
1961 Lydia May McCutchen, 1913
1963 John Stewart Richards, 1916
1964 Flora Belle Ludington, 1920
1965 Siri Margreta Andrews, 1930
1966 Lester Eugene Asheim, 1937
1967 Helen Stone Gilbert, 1918
1968 Russell Shank, 1949
1969 Ruth Hill Viguers, 1926
1970 Marian G. Gallagher, 1939
1971 Christopher G. Stevenson, 1940
1972 Lachlan F. MacRae, 1938
1973 Robert K. Johnson, 1938
1974 Eugene W. Wu, 1951
1975 Beverly Cleary, 1939
1976 Mark H. Baer, 1955
1977 William A. Katz, 1956
1978 Nina W. Matheson, 1958; William Matheson, 1958
1979 Margaret E. Chisholm, 1958
1980 Henry Thomas Drennan, 1951
1981 Viola A. Bird, 1953
1982 Gladys Conklin, 1926
1983 John Y. Cole, 1963
1984 Gary R. Purcell, 1959
1985 Boyd M. Bolvin, 1960
1986 Mary Berghaus Levering, 1966
1987 Louise Wenberg Luce, 1949
1988 Diana M. Priestly, 1953
1989 Liz F. Stroup, 1962
1990 Joanne Euster, 1968
1991 Sharon Hammer, 1971
1992 Penny Hazelton, 1976
1993 Jeannette Privat, 1969
1994 Anne Haley, 1970
1995 Jan Ames, 1969
1996 Nicholas J. Belkin, 1970
1997 not awarded
1998 Liisa Fagerlund, 1967
1999 Earl Borgeson, 1949
2000 not awarded
2001 Tom Mayer, 1974
2001 Rivkah Sass, 1978 (Notable)
2001 Cindy Cunningham, 1987 (Notable)
2001 William Ptacek, (Honorary)
2002-2005 not awarded
2006 Georgia Lomax, 1984
2007 Donald J. Horowitz (Honorary)
2008 Sharyl Smith, 1970
2009 Sharon Reeves, 1969
2011 Arlene Cohen, 1973
2011 Nancy L. Magnuson, 1978 (Notable)
2012 Barbara Bintliff, 1979
2013 Michael D. Crandall, 1986
2014 Kabir Shahani, 2004
2015 Brian Bannon, 1999
2016 Shaun Kane, 2011
2017 Patricia Cutright, 1983
2018 Rivkah Sass, 1978
2019 Iisaaksiichaa Ross Braine, 2015
2020 Jill McKinstry, 1987
2021 Naomi Bishop, 2010
2022 Sunny Consolvo, 2008
2023 Michael Fosmire, 1998