The ability to leverage information assets is crucial in the modern business world. A master's in information management prepares you with the strategic leadership and technical skills necessary to establish organizational goals, unlock workplace efficiencies and drive actionable results through the power of information management.
We prepare information leaders
The iSchool's MSIM program provides students with an interactive and collaborative learning experience led by renowned experts and practitioners. MSIM students learn theoretical concepts in addition to applied knowledge and industry-relevant skills that help them become strategic leaders in a wide range of fields. MSIM alumni are data-driven, socially conscious information leaders.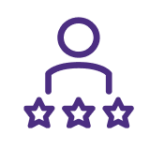 Topical experience
Cutting-edge curriculum includes real-world projects, developing problem-solving and technical skills.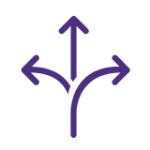 Flexible & customizable
Tailor your mode of study, pace and degree plan to your specific career experience, interests and goals.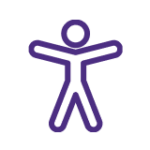 Accessible to all students
All academic and professional backgrounds welcome — no prerequisites or prior experience required.
"I see my MSIM taking me to higher levels of management in business intelligence and data analytics. I also see it opening doors to network with like-minded individuals focused on the power of DEI. Information management and business intelligence have the ability to evoke change and I want to be a part of the movement by discovering new ways to give back to my community."

— Marquisha Hicks, '22

 
The MSIM approach
The MSIM curriculum features a highly interdisciplinary approach to the study of information management, with the aim of developing strong practitioners in the field. Students learn to use information to set organizational strategy and improve productivity, and to help individuals make better use and sense of the information they encounter in their everyday lives.
6 in-demand specializations
MSIM students can tailor their elective coursework to their career goals and interests, with many choosing to complete at least one three-course sequence in a specific area of specialization. Elective courses are offered in six areas of specialization in high demand among employers.
3 pathways to the degree
The MSIM program is offered on three tracks. Early-Career and Early-Career Accelerated options complement a bachelor's degree in any academic discipline by opening new doors for career possibilities. For working professionals with five years or more of relevant professional experience, the Mid-Career option enables you to keep your current job while you pursue a master's degree to advance your career.
Residential and online options
You can immerse yourself in the MSIM program on campus in Seattle, Washington, or pursue your studies online. Residential and online students take the same courses and earn the same Master of Science in Information Management degree.
Connect & learn more
Program brochure