Stay Connected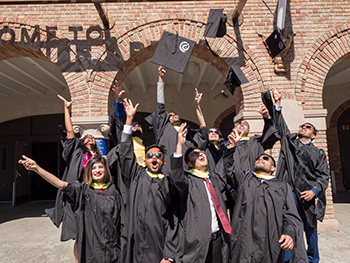 As the iSchool grows in its number of graduates across its four programs, so much of our spirit and story can be relayed through our graduates. The relationships held by you, with each other and with the iSchool, are important in continuing our proud story. To highlight the importance of this community we share with our alumni, we have created spaces for you to remain engaged, to connect with one another and to celebrate your accomplishments with our broader alumni community.
Here, you can find ways to engage with the iSchool, students and our alumni community and let us know about your accomplishments and updates.
If you would like to get in touch about opportunities to get involved, please fill out our online form or contact our alumni relations team at ialumni@uw.edu.
Like us, follow us

  Like the iSchool on Facebook

  Follow the iSchool on Twitter

  Follow the iSchool on Instagram

  Join us on LinkedIn

  Check out our YouTube channel