MLIS Advisory Board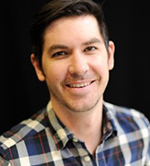 Michael Carpenter
Director, GTM Information Strategy
Gong
Michael Carpenter leads the Go-to-Market information strategy for Gong, the technology leader in the Revenue Intelligence industry. He is responsible for the technology that collects, curates and delivers digital information to Gong's global sales and services organization.
Prior to joining Gong, Carpenter worked at Slalom as Director of Knowledge Management, and Tableau Software (a Salesforce company) as leader of the Sales Readiness Information and Technology Team.
An information advocate, Carpenter understands the unique opportunity that information professionals have in the world of corporate information management. Companies of every size and shape will continue to lean on the expertise of information professionals to plan, program, serve, and perhaps most importantly, analyze the effectiveness of large volumes of corporate assets. It is his goal to help MLIS graduates understand the true power of their profession in the corporate world, and to advocate for their placement in environments outside of traditional libraries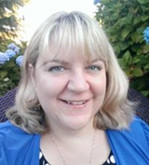 Lauri Ellis
Principal Service Engineering Manager
Microsoft Corp.
Lauri Ellis is a Principal Service Engineering Manager in the OneDrive SharePoint team within Microsoft's Office 365 organization, where she leads a team that handles change management and change governance for SharePoint Online. She has been working on the SharePoint product for over a decade both in internal and external-facing roles across various feature areas including search, upgrade, and service continuity management.
During her 20-year career at Microsoft, Ellis has worked in a variety roles including 10 years in the Microsoft Library, where she managed the library's website and led redesigns of the corporate portal MSWeb. Other roles included managing the company's external news program and overseeing the company's intranet search services. Prior to Microsoft, she held an internship at the King County Technical Library and was a volunteer at the Kitsap Regional Library.
Ellis received both her Bachelor of Arts in English and a Master of Librarianship from the University of Washington. She has her Project Management Professional and ITIL certifications and is a member of the Special Libraries Association.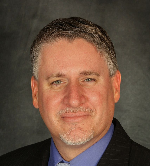 Tom Fay
Chief Librarian
Seattle Public Library
Tom Fay is the Chief Librarian of the Seattle Public Library, appointed by the Seattle Public Library Board of Trustees. Previously, Fay oversaw the library's Public Services and Programs, Collections, Materials Handling, and Information Technology departments at Seattle's downtown Central Library and all 26 neighborhood branches.
As a native of southern Nevada, Fay's 38-year career in libraries began as a page for the Las Vegas Clark County Library District. Prior to joining the Seattle Public Library as Director of Programs and Services in 2015, he held roles as the Executive Director of Henderson Libraries in Nevada and the Deputy Director and Chief Operating Officer of Las Vegas Clark County Library District in Nevada.
Fay graduated with a Fine Arts degree from the University of Nevada, Las Vegas, and a Master's in Library and Information Science from the University of Wisconsin, Milwaukee. He has been awarded the O'Callaghan Public Sector Person of the Year and selected as Nevada's Librarian of the Year.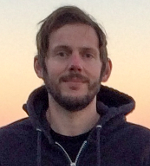 Layne Foit
Principal User Experience Designer
Recreational Equipment Inc. (REI)
Layne Foit oversees the work streams of more than a dozen UX professionals, each working in various research and design capacities to shape the user experience of REI's digital products. Foit also works with partners across the co-op to develop REI's digital strategy and evangelize the value of using user-centered design methodologies to solve customer problems and challenges.
Prior to REI, Foit worked for more than 12 years as a user experience consultant, including tenures with Blink UX and Ascentium (now Smith), performing research and design of digital products for a wide range of clients including Microsoft, T-Mobile, Intel, NASA, Seattle Sounders FC, Starbucks, Brooks, Xerox, Houston Methodist, Providence, Del Monte, World Vision, and Shure. Foit also volunteers as a UX mentor for the School of Visual Concepts (SVC) and the MHCI+D program at the UW. He earned his BA in History in 1998, and his MLIS in 2002, both from the University of Washington.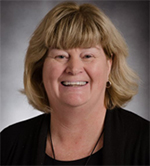 Sara Jones
Washington State Librarian
Washington State Library
Sara Jones joined the Washington State Library in 2021 after serving as the director of the Marin County Free Library since July 2013. Prior to her time in California, she held positions in Nevada libraries for 25 years, including serving as the Carson City Library Director, the Elko-Lander-Eureka County Library System Director and Youth Services Coordinator, and Nevada State Librarian and Administrator of the State Library and Archives from 2000-2007.
She was named the Nevada Library Association's Librarian of the Year in 2012; served as Nevada's American Library Association (ALA) Council Delegate for four years; coordinated ALA National Library Legislative Day for Nevada for 12 years; served as the Nevada Library Association president; was an active member of the Western Council of State Libraries serving as both vice president and president; and served on the University of North Texas Department of Library and Information Sciences Board of Advisors for more than 10 years. She was awarded the ALA Sullivan award for services to children in 2018. She is currently the president of CALIFA, a nonprofit library membership consortium.
Jones has an MLS from Syracuse University, and has taught in the San Jose State University and University of North Texas LIS programs.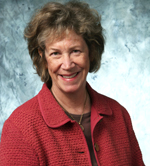 Marilyn Gell Mason
Former Executive Director
WebJunction
Marilyn Mason recently retired as Founder and Executive Director of WebJunction.
Previously she was Director of the Cleveland Public Library and the Atlanta-Fulton Public Library. She also served as the Director of the First White House Conference on Library and Information Services from 1979 to 1980 and was appointed by President Clinton to the National Commission on Libraries and Information Science in 1999.
Mason is a frequent contributor to the professional press and is a regular speaker at national and international meetings, conferences and seminars. Mason received a bachelor's degree from the University of Dallas, a Master of Library Science from North Texas State University and a Master of Public Administration from Harvard University.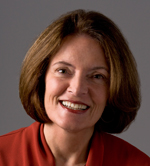 Jill McKinstry
Librarian Emeritus
Odegaard Undergraduate Library
Jill McKinstry retired as Director of the Odegaard Undergraduate Library and Special Assistant to the Dean of University Libraries for Undergraduate Education and Programs at the University of Washington. McKinstry is a graduate of the University of Washington Information School and has been a librarian at the UW for the past 23 years.
McKinstry is a passionate advocate for libraries and partnerships. Working closely with the UW Office of Undergraduate Academic Affairs, she co-founded the lecture series "Research Exposed" to introduce students to the research efforts of faculty on campus in a variety of disciplines. In 2003, McKinstry created the UW Library Research Award for Undergraduates to celebrate and reward students' research and creative activities. She is the past co-chair of the selection committee for the UW Common Book and also a member of the Board of Trustees for University Book Store. She received the University of Washington David B. Thorud Leadership Award in 2009.
McKinstry and her husband established the McKinstry Libraries Fellowship in 2001, an endowment that provides financial assistance to graduate students from underrepresented populations to pursue an MLIS degree.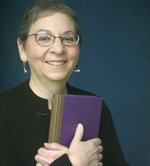 Nancy Pearl
Nancy Pearl speaks about the pleasures of reading to library and community groups throughout the world and comments on books regularly on NPR's Morning Edition. She's the author of Book Crush: For Kids and Teens: Recommended Reading for Every Mood, Moment, and Interest; Book Lust: Recommended Reading for Every Mood, Moment, and Reason; and More Book Lust: 1,000 New Reading Recommendations for Every Mood, Moment, and Reason, all published by Sasquatch Books. In 2004 she was awarded the Women's National Book Association Award, given to "a living American woman who … has done meritorious work in the world of books beyond the duties or responsibilities of her profession or occupation." In 1998, Library Journal named her Fiction Reviewer of the Year. On her monthly television show, Book Lust with Nancy Pearl, she has interviewed authors as diverse as E. L. Doctorow, Ann Patchett, and Terry Pratchett.
Pearl received her library degree in 1967 from the University of Michigan. Among her many honors and awards are the 2004 Women's National Book Association Award; the Brava Award from the Seattle Women's University Club, recognizing "women of exceptional ability in the Greater Seattle Area;" the 2004 Louis Shores Greenwood Publishing Group Award for excellence in the reviewing of books and other materials for libraries; the 2004 Media and Communications Award from the Ontario, Canada, Library Association; the 2003 Humanities Washington Award, "which recognizes an individual or organization whose time and talents enlarge the meaning of the humanities in our lives and whose work reflects the spirit and programs of Humanities Washington;" and the Public Library Association's 2001 Allie Beth Martin Award, which "recognizes a public librarian demonstrating a range and depth of knowledge about books and other library materials and the distinguished ability to share that knowledge." She also was named the Totem Business and Professional Women's "1998 Woman of Achievement" award and received the 1997 Open Book Award from the Pacific Northwest Writers Conference. She is the model for the Librarian Action Figure.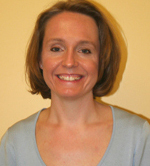 Marisa Quinn
Manager, Taxonomy & Browse
Amazon
Marisa Quinn joined Amazon in April 2019 as the manager of taxonomy and browse. Prior to this role, she directed the corporate library group within BlackRock Alternative Advisors, the firm's fund of funds platform. Quinn provided research assistance and information organization expertise across the platform.
Quinn joined BlackRock in 2007 following the acquisition of the fund of funds business of Quellos Group, LLC. At Quellos, she was an associate director and head of the corporate library, providing research assistance, collaborating with portfolio managers and analysts on manager identification, and providing information management expertise to all departments within the company. From 1998 to 2001, Quinn managed the McKenna Group's Technology Research Center, providing in-depth market research on high-tech, telecom and internet markets. From 1996 to 1998, she was a research associate with the Stanford University Computer Industry Project, which was funded by the Sloan Foundation.
Quinn earned a BA with a concentration in mathematics and a BA with a concentration in history from the Dominican University of California in 1996 and an MLIS degree from San Jose State University in 1998.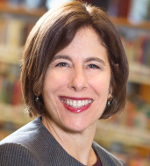 Lisa Rosenblum
Executive Director
King County Library System
Lisa Rosenblum is the Executive Director of the King County Library System. As one of the busiest library systems in the country, KCLS circulates more than 20 million items and welcomes approximately 10 million visitors annually. Rosenblum oversees an annual operating budget of $120 million, which provides funding for 49 community libraries and a staff of 1,300.
Prior to KCLS, Rosenblum was the Director and Chief Librarian at Brooklyn Public Library, and Director of Library and Community Services for the City of Sunnyvale, California. She has served on the Metropolitan New York Library Council Board of Directors, the Pratt Institute School of Information (Brooklyn) Board of Advisors, and as a lecturer for the Schools of Library and Information Science at both the Pratt Institute and San Jose State University.
Rosenblum holds a master's degree in library science from San Jose State University. She is a Fellow of the Urban Libraries Council Executive Leadership Institute and participated in the Stanford Institute on 21st Century Librarianship.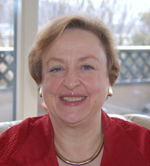 Marcie Stone
Marcie Stone is a Seattle native, a two-time graduate of the University of Washington with a B.A. in English Literature and a Master of Library Science, and is an avid advocate for both the iSchool and the whole UW. She had a 30-year career as a librarian and information professional with the federal government in the Washington, D.C. area and moved back to Seattle when she and her husband retired.
Among her many assignments with the government, her favorites were the small Army community libraries where she started her career and the 10 years that she managed an organization that participated in developing and implementing the leading-edge technologies that resulted in fielding the first generation of public government web sites in the mid-90's.
Since her retirement, Stone has found volunteer opportunities with many UW organizations. In addition to the iSchool's MLIS Advisory Board and her position as co-chair of the iSchool's campaign, she has recently completed a 4-year term on the UW Alumni Association Board of Trustees; is the continuing co-chair of the Association's Legislative Advocacy Committee; works with the Meany Center for the Performing Arts in many capacities; serves as an active supporter of the UW Dream Project; and has recently renewed her connection with the Honors Program.
She and her husband are members of the Suzzallo Society and of the President's Club, and wear purple whenever it's appropriate!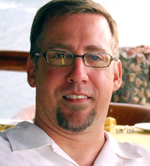 Alex Wade
VP, Program Management, Data Products
Digital Science
Alex Wade works for Digital Science, on scholarly data products such as Dimensions and Altmetric. Previously, Wade has worked at the Allen Institute for Artificial Intelligence, the Chan Zuckerberg Initiative, Amazon, and Microsoft Research. Wade has also held Systems Librarian, Engineering Librarian, Philosophy Librarian, and other library roles at the University of Washington, the University of Michigan, and the University of California, Berkeley.