Alumni Advisory Board
The Information School Alumni Advisory Board serves to foster relationships between the UW iSchool and its alumni.
The purpose of the Alumni Advisory Board is to assist the iSchool in building and maintaining an alumni engagement program that supports and provides value to our alumni, while creating and sustaining strong relationships with and among our alumni, current students, faculty and the iSchool.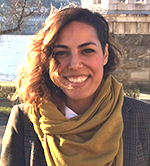 Norah Abokhodair
Senior Program Manager
Microsoft Learning Innovation Studio
Norah Abokhodair is a Senior Program Manager at the Microsoft Learning Innovation Studio. In her role, she leads multiple projects within the studio, including leading the user research efforts and strategy of the products developed in the studio. Abokhodair received her Ph.D. from the UW Information School in 2017 and holds an iSchool MSIM degree (2011). Her dissertation research focused on understanding cross-cultural values, like privacy, identity, and interpersonal relationships to inform the design of culturally sensitive and inclusive products, a topic she still advocates for in her current position. She also was among the pioneering researchers in reporting on the use of automation and bots to spread misinformation online with focus on the Arabic sphere. Abokhodair is passionate about the various ways she can bridge the gap between academia and industry, from bringing more awareness to academic research into product development to mentoring students on how to navigate their career journeys and land jobs at leading tech companies. Abokhodair arrived in Seattle, where she now resides, from Saudi Arabia in 2009 upon receiving the Fulbright Science and Technology Award.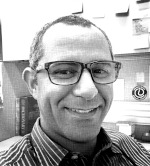 Adil Ait Hamd
Senior Program Manager, Digital Security and Risk Management
Microsoft
Adil Ait Hamd has experience across a range of information management disciplines including information assurance, Internet of Things, healthcare and education. Hamd currently serves as a senior program manager with the digital security and risk engineering team at Microsoft, where he runs digital security programs to help protect Microsoft's data assets. He has previously held positions at startups, non-profits, as well as for-profit organizations serving a wide range of customer segments.
Hamd's current focus is on implementing sound program management frameworks to help teams achieve organizational goals and focus skills on building the best user experiences possible while balancing market demands, security, and compliance.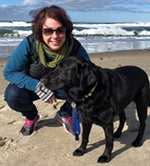 Greta Bergquist
Youth Services Consultant
State Library of Oregon
Greta Bergquist started as the youth services consultant at the State Library of Oregon in February 2018. She previously worked at Kitsap Regional Library. Before coming to librarianship, she focused on education, including teaching, training and curriculum development. Bergquist has previously worked with School's Out Washington, New Futures (now part of Southwest Youth and Family Services), Teach for America and Baltimore City Schools. She is especially interested in libraries working toward being welcoming spaces for all kids ages 0-18. She also makes excellent chocolate chip cookies.
Bergquist graduated with an undergraduate degree in English from Seattle Pacific University. She earned a Master of Arts in Teaching from Johns Hopkins in 2005, and a Master of Library and Information Science from the University of Washington in 2011.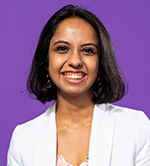 Simran Bhatia
Business Intelligence Analyst
Accolade
Simran Bhatia started her career as a business intelligence analyst at Accolade in Seattle. As a 2020 Informatics alumna, she is looking forward to apply her learnings from data-intensive coursework to solve complex business intelligence problems in the Behavior & Engagement team in the health tech space. She has further experience and interest in the intersection of accessibility and virtual reality. Her various experiences as an Informatics research and teaching assistant, diversity inclusion advocate, and volunteer have led her to understand she is most fulfilled when using her skills to empower others.
Simran received her Bachelor of Science in Informatics from the UW Information School in 2020. She is also currently enrolled in a professional master's program at UC Berkeley to further her education in data science.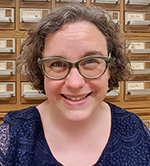 Violet Fox
Dewey Decimal Classification Editor
Online Computer Library Center
Violet Fox is one of the editors of the Dewey Decimal Classification. Before joining the Dewey editorial team in 2018, she worked as a metadata librarian at the University of Illinois at Chicago and St. John's University in central Minnesota. She has held a number of positions within the American Library Association's technical services division, including leading a working group empowering libraries to discontinue using offensive subject headings.
In 2019, Fox was named a Library Journal Mover and Shaker for her work making cataloging more inclusive. Her research interests include the intricacies of zine cataloging and the ethical implications of classification. Fox received her MLIS degree from the University of Washington Information School in 2013.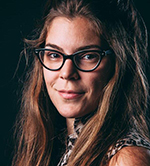 Sofie Gogic
Information Architect for Sales Enablement
Adobe Systems
Drawing from a background in archival digitization and cataloging, Gogic applies her love of systems and analytical thinking to usability testing, designing and socializing the organizational architecture used to help the nearly 9,000 members of Adobe's field navigate, use and understand engagement of high value sales and training assets. Working in an environment where available tools and services are constantly being evaluated and reprioritized, she develops analytical systems for understanding audience adoption and return on investment for the systems and assets supported by her team.
Gogic has been empowered by bringing the principles she learned as an MLIS graduate of the UW iSchool to a highly globalized and adapting collection of resources. She looks forward to continuing her info-based influence in the tech sphere by leveraging the intersection between experience design, information organization and content analysis to drive actionable results.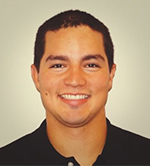 Danny Gonzalez
Software Engineer
Microsoft
As a software engineer at Microsoft, Gonzalez designs and develops end-to-end features across the entire software stack, including application, services, and database technologies for the resource scheduling solution on Dynamics 365. Prior to joining Microsoft, he was a software developer at Liberty Mutual Insurance where he was part of a technical development program.
Gonzalez earned his bachelor of science in Informatics from the UW Information School in 2015.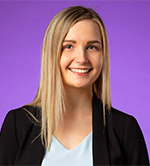 Katie Goulding
Business Technology Analyst
Deloitte
Katie Goulding is starting her career as a business technology analyst for Deloitte in Seattle. As a recent Informatics alumna, she is excited to apply her data science and technical background to question, dissect, and solve complex business technology needs. Previously, Goulding has interned as a data analyst for Starbucks where she was also a barista for five years.
She has further experience and interest in the intersection of technology and education equity. Her various experiences as an Informatics teaching assistant, active community volunteer, and diversity inclusion advocate, has led Goulding to understand she is most fulfilled when empowering others, creating change, and making genuine connections.
Goulding received her bachelor of science in Informatics from the UW Information School in 2019.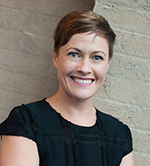 Nicole Gustine, J.D.
Assistant General Counsel
Washington State Bar Association
Nicole Gustine grew up in rural Southeastern Oregon and moved to Seattle to pursue her education at the University of Washington. A first-generation college graduate, she holds three UW degrees (BA '02, MLIS '05, JD '14) and is assistant general counsel at the Washington State Bar Association. She advises boards and committees on various topics related to the regulation of licensed attorneys. Her prior work at the Bar was as public records officer, a role that combined her experience with information organization and rule-based legal analysis. Gustine's volunteer work history includes providing pro bono legal services to clients who cannot afford representation (through the King County Bar Association) and serving on the UW Alumni Association's GOLD (Graduates of the Last Decade) Council.
Even though she spends 12 hours a day reading for work, she also likes reading for fun. When not reading or sleeping, you can find her cycling, running, or playing tennis with her eleven-year-old son. Because of her strong appreciation for her education, Gustine strives to connect with and give back to the UW community. By serving on the iSchool Alumni Advisory Board, she hopes to help promote the mission of the iSchool and advocate for its student and alumni members.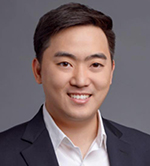 Andy Herman
Senior Program Manager
Microsoft
Andy Herman is a senior program manager within the Mixed Reality organization at Microsoft. Herman is responsible for managing, identifying and mitigating risks for the Mixed Reality Organization focusing on working with Hololens 2 devices.
Prior to his role with Microsoft, Herman worked as a consultant with West Monroe Partners' Security and Infrastructure team, assisting with due diligence process through security assessments.
As a student, he co-founded the ISACA student group and served as the Vice President of the Associate of Information Management Students (AIMS). Herman also served as the graduating class gonfalonier to represent the Graduate School during the commencement procession.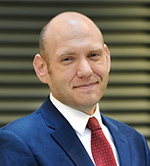 Jeremy Hyland
Director of Cyber Defense
Dow Chemical Company
Jeremy Hyland is the Director of Cyber Defense for the Dow Chemical Company. He previously served as Chief Information Security Officer (CISO) for the Office of the Comptroller of the Currency (OCC). In his role as CISO, he oversaw the information security and privacy program for the OCC.
Prior to working for the OCC, Mr. Hyland worked as CISO for the Naval Sea Systems Command (NAVSEA) with the mission "to design, build, deliver, and maintain ships and systems on time and on cost for the United States Navy." Prior to NAVSEA, Hyland served from 2014 to 2016 as the program manager for cyber and electronic warfare convergence within the Joint Innovation and Experimentation Division (J81) at U.S. Pacific Command. In this position, he provided technical oversight for projects that provided rapid response capabilities to Joint military needs. From 2008 to 2014, Hyland was an information assurance specialist supporting NAVSEA responsible for ensuring various ship systems met requirements for secure operations. This included overseeing security engineering and cyber test teams while working with Navy and Department of Defense (DoD) cyber authorities to resolve complex issues associated with enforcing DoD cyber regulations within unique tactical environments.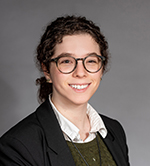 Beck Keller
Content Librarian
Echo Services Microsoft
Beck Keller currently works as a content librarian at the Microsoft Library for Echo Services.
Previously, she was a photographic collection processing assistant for the University of Washington Special Collections Library, where she was the 2016 Byron T. Broderick Libraries Student Employee Scholarship recipient, and an inaugural member of the Trinity College Library Research Associates program.
Keller holds a bachelor of arts degree in English literature and French from Trinity College and a Master of Library and Information Science degree from the University of Washington.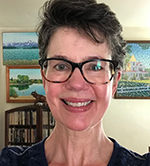 Dr. Carol Landry
Researcher and U.S. Navy veteran
Dr. Landry is a semi-retired researcher and U.S. Navy veteran in Seattle. Her research draws upon qualitative methods to investigate information behavior, information grounds and the impact of digital inclusion in libraries and community technology centers. Of specific interest to Dr. Landry are the effects of emotion and time pressure on information behavior. She has published The Home Buying Experience: the impacts of time, pressure and emotions on High Stakes Deciders; Information Behavior; and Understanding the Information Behavior of Stay-at-Home Mothers through Affect.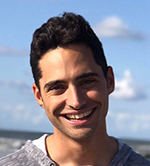 Benjamin Leeds
Co-Founder, President & CTO
Modern Fidelity
Benjamin Leeds lives in Seattle, Washington where he leads an audio technology startup with a focus on information systems and product development. The startup, Modern Fidelity, is preparing to launch its first product – the ModFi 7 smart speaker. Before joining Modern Fidelity full time, he graduated from the University of Washington Information School magna cum laude with departmental honors in Informatics.
While at the Information School, Leeds focused on obtaining a holistic technology education by pursuing coursework in full-stack software engineering, information systems design, information ethics, and technical product/project management. Combining these skills and his lifelong love of aviation (Benjamin is a FAA certificated commercial multi-engine pilot), Leeds led his capstone team to design, build, and deploy a web application for Airlift Northwest. Airlift Northwest, a University of Washington nonprofit entity, provides fixed-wing and helicopter critical care emergency medical transportation throughout the Washington, Alaska, Idaho, and Montana region. Upon conclusion of his capstone curriculum Leeds and his team's project, Airlift Northwest Elevate, was selected to receive the Information School's best in class award from a pool of fifty-five student projects.
Prior to attending the University of Washington, Leeds was chief technology officer and chief information officer of Codex Advisors. Codex was a boutique investment bank who guided clients through the merger and acquisitions process by providing a full-service suite of expertise. While there, Leeds was responsible for building the firm's cloud-based information exchange and data storage platform that allowed the firm to compete with competitors many times its size. Prior to committing full time to Codex, he founded and ran Pegasus Information Kinetics, an information and digital technology consulting firm to small businesses.
In his free time, Leeds enjoys volunteering, learning new things and flying in the beautiful Pacific Northwest.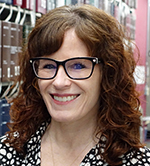 Danielle H. Miller
Director & Regional Librarian
Washington Talking Book & Braille Library
Danielle Miller has been the director and regional librarian for the Washington Talking Book & Braille Library (WTBBL), a program of the Washington State Library and a regional library for the National Library Service for the Blind and Print Disabled/Library of Congress (NLS), since 2008. Under her leadership, WTBBL was recognized as the NLS Network Library of the Year in 2009 and 2016 for innovation, commitment to its mission, and patron satisfaction. Miller's focus on accessibility and engaging readers also resulted in WTBBL receiving a 2012 mayoral award and proclamation for its work empowering individuals with disabilities.
Miller earned her MLIS from the University of Washington iSchool. She has also worked in public and academic libraries, always with a passion for services to underserved populations and ensuring equitable access to information. She participated in the U.S. Department of State, Bureau of Education and Cultural Affairs Professional Fellows Program in 2017, traveling to Egypt to visit organizations serving persons with disabilities. Miller has served as chair for the Washington Library Association Special Libraries Division and the Western Conference of Libraries Serving the Blind and Physically Handicapped. She is the 2021 Board President of the Washington Library Association.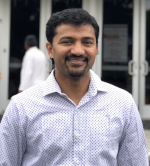 Ravi Modalavalasa
Principal Program Manager Lead
Microsoft
Ravi Modalavalasa is a principal program manager lead in Azure Engineering at Microsoft Corporation, based in Redmond, Washington. Modalavalasa has over 21 years of experience in product development, software engineering, data science and analytics, program management and customer and partner engagement.
Modalavalasa has a strong background in Cloud Services and Solutions, digital advertising, online services, web and desktop products with a proven record for conceptualizing, building and launching world class software products and services. In the last 14+ years at Microsoft, Modalavalasa has conceptualized and shipped several state-of-the-art products in Azure, Bing Ads, Windows Live, Internet Explorer (IE8) and Microsoft CRM. Modalavalasa is currently responsible for program management, user experience and analytics, as well as building software products and solutions to improve Azure customers' experience.
Modalavalasa has been a founding member of multiple for-profit and non-profit organizations and actively involved in community services. Modalavalasa is also the founding member of Rolling Reeling Entertainments, which promotes talented local artists and performers by producing and directing web series and short films.
Modalavalasa has been known for his leadership and people skills in a variety of organizations and has been instrumental in mentoring and coaching people to successfully meet their professional and personal goals.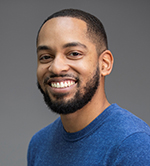 Martez Mott
Postdoctoral Researcher
Microsoft
Martez Mott is a Postdoctoral Researcher in the Ability group at Microsoft Research, where he conducts research in the areas of human-computer interaction and accessibility. Mott designs, develops and evaluates intelligent interaction techniques that improve the accessibility of computing devices for people with diverse motor and sensory abilities. His current research focuses on making virtual and augmented reality systems more accessible to people with limited mobility.
Mott received his Ph.D. in Information Science from the Information School at the University of Washington, where he was advised by Jacob O. Wobbrock. For his dissertation, Mott created and evaluated algorithms to improve the accuracy of touch input for people with upper-body motor impairments. Prior to attending the UW, Mott received his B.S. and M.S. in Computer Science from Bowling Green State University.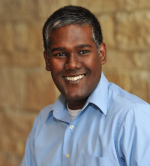 Ajay Pillay
Marketing Communications Manager
Microsoft
Ajay Pillay graduated from University of Washington with a Master's in Information Management from the Information School. With a passion for technology in marketing, he launched his career in digital marketing with Deloitte Consulting, advising clients across the globe in high-tech, healthcare and life-sciences industries. He currently leads digital transformation programs within Microsoft, focusing on customer acquisition and retention using marketing technologies. He is also an avid audiophile and enjoys traveling.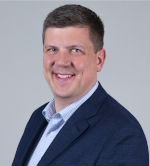 Ryan Prins
Senior Director, Account Leadership
Avanade
Ryan Prins is a senior director in Avanade's account leadership practice and is based in Seattle, WA. He has nearly 15 years of experience in information technology consulting with a specialization on the Microsoft platform. He is responsible for driving a multi-million-dollar portfolio of work within one of Avanade's largest clients and owns numerous initiatives to help grow and sustain work. During Prins' career at Avanade, he has worked across multiple industries and has helped deploy numerous solutions for his clients across multiple technologies and use cases. A sample of his project work has included projects in digital marketing, data applications, support tools and operations, and customer relationship management.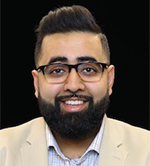 Kartik Rishi
Senior Technical Program Manager of Mobile Shopping
Amazon
Kartik Rishi is a technical product leader driving customer delight and innovation at Fortune 50 companies in the Seattle area. In his role at Amazon, he is responsible for the underlying foundation that powers the Amazon Mobile Shopping application -- empowering hundreds of millions of people around the world to shop on the go.
Previously, Rishi spent several years at The Boeing Company driving product development, operational excellence, and cultural transformation. Most recently, Rishi built an organization centered around the fundamental transformation of how software development is conducted at Boeing, to enable faster value delivery & market differentiation.
Prior to that, Rishi has been involved in the TechStars Startup Weekend community as a global facilitator, a curator for two local TEDx events, a founder of his own startup, and advisory committee member for Washington STEM.
Rishi received his bachelor of science in Informatics from the UW Information School in 2014.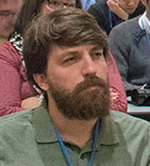 Louis Spinelli
Information Architect and UX Researcher
Factor Firm, LLC
Louis Spinelli is an enthusiastic information professional focused on understanding what is needed for individuals, organizations, and societies to benefit from information and technology – an interest he developed observing technology usage across different cultures and environments while working in international project management. Bringing together concepts from research, information architecture, and design, he seeks to ensure experiences with information and technology are accessible, engaging, and impactful.
In his current role as an information architect and user researcher at Factor, Spinelli applies information science at an enterprise scale. On every project he strives to understand and communicate the needs of all stakeholders – both internal and external to an organization – ensuring that every decision is informed, intentional, and forward looking.
As a graduate of the Master of Science in Information Management program at the University of Washington Information School, Spinelli is excited for the opportunity to support the growing community of iSchool alumni.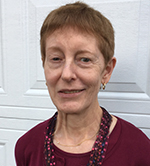 Maryruth Storer
Former Law Library Director
Orange County Public Law Library
Maryruth Storer retired after a 40-year professional career, in which she held positions in the three major types of law libraries — government, private and academic. She was director of the Orange County Public Law Library in California, law library manager for O'Melveny & Myers, and associate law librarian at the University of Tennessee. She began working in libraries at age 15, as a page at a medical school library, then worked in support positions at several academic libraries in both public and technical services.
Throughout her career, she worked to promote multi-type library networks, because of her belief that the similarities of all types of libraries are more important than their differences. She earned a BA in History from Portland State University, a JD from the University of Oregon, and the Master of Law Librarianship from the University of Washington.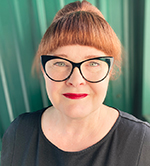 Traci Timmons
Managing Librarian
Washington Talking Book and Braille Library
Traci Timmons oversees audio book production, braille transcription, and other services for those who cannot read standard print as the managing librarian at the Washington Talking Book and Braille Library. Previously, she has held positions in academic and special libraries, software companies, and museums devoted to contemporary art including, most recently, the Seattle Art Museum.
During her tenure at the Seattle Art Museum, she developed a digital collection program focused on ephemera and photography collections, making previously unknown or hidden materials accessible to users. She championed efforts focused on the preservation and access of SAM's historic magnetic tape, film, and optical disk media, receiving an NEH grant and three 4Culture grants in pursuit of her work. Timmons regularly curated book exhibitions at SAM, including Translation, Identity, and Native Language in Book Arts; Creating the Unseen Land of the Olympic Sculpture Park; Manson F. Backus: Print Collector, Book Collector; and A Special Gift: The Late Caprichos of Goya.
She has contributed research on classification theory, library management, artist's books, and early-printed books. She is a regular contributor to the SAM Blog and is co-editor and author of the book, The New Art Museum Library (Rowman & Littlefield, 2021).
Timmons has served as the chair of the Northwest Chapter of ARLIS/NA (Art Libraries Society of North America) and served as committee chair for the prestigious George Wittenborn Memorial Book Award, an annual award presented to a publication demonstrating excellence in art publishing. She has an MLIS from the iSchool and an MA in art history from the University of South Florida.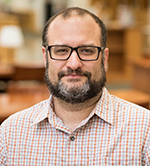 Ben Tucker
Digital Services & Outreach Librarian
Collins Memorial Library, University of Puget Sound
Ben Tucker serves as the Digital Services & Outreach Librarian at the University of Puget Sound, where his portfolio includes leading Open Education Resource initiatives for the library, managing the college's institutional repository, and supporting collaborations with the Freedom Education Project Puget Sound (FEPPS), the Office of Diversity & Inclusion and the Race & Pedagogy Institute. Previously, Tucker worked as a social sciences liaison librarian for eight years at the University of Puget Sound.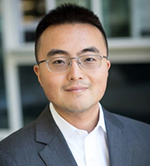 Zeyu Zhang
Growth Manager
VinAudit.com, Inc.
Zeyu Zhang leads the engineering and marketing initiatives at VinAudit.com for its new product launch and growth with the mission to ensure every vehicle is bought and sold with full transparency. He leverages his past consulting experience to drive various projects in the company on product and services, new client engagements, and search engine optimizations.
Zhang combines his experience in tech strategy, project management, customer engagement, solution design, process automation, data integration and reporting analytics to serve clients in online retail, telecom, healthcare, and consumer products industries. Prior to VinAudit.com, Zhang spent one year as an engagement manager at Soroco where he oversaw multiple automation projects in finance and HR departments for an online retailer account, achieving significant cost saving and scaling-up impact. In addition, he was a senior consultant at a Deloitte Consulting in its technology consulting division. While there, he delivered several impactful projects in P&L reporting automation, portfolio management, pricing analytics and cloud integration for several Fortune 500 clients. He has served on the National Business Technology Advisory Board to develop and enhance Deloitte's national analyst program.
Zhang holds an MSIM degree from the University of Washington Information School and a bachelor's degree in telecommunication engineering from Southeast University in China. He also currently serves as the startup service chair at Seattle Entrepreneurship Club, which is the largest Chinese startup community in Seattle.