IDEAS: Inclusion, Diversity, Equity, Access & Sovereignty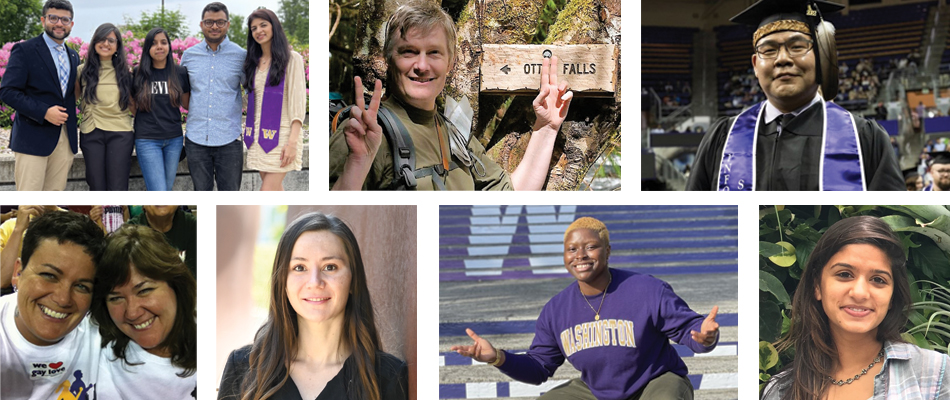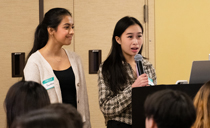 High School to iSchool, organized by the IDEAS office, introduces students from all backgrounds to Informatics.
We create an environment that fosters appreciation, mutual respect, and engagement among and between members of the iSchool, UW community, and beyond, with special attention to the needs of people from historically marginalized communities.
We envision a university in which all students, faculty and staff participate fully and meaningfully in campus life without being subjected to discrimination, bias or microaggressions. We condemn any expressions of racism, sexism, homophobia, transphobia, ableism, or any other instances of bias and discrimination against marginalized individuals or groups.
Inclusion: A community of belonging
Inclusion ensures that everyone is welcomed, valued, and respected. Inclusion creates intentional opportunities and space for shared decision-making, meaningful influence, and contributions by all.
The iSchool promotes inclusion through intentional practice to elevate voices. The annual IDEAS Summit is for all members of our iSchool community; the IDEAS Steering Committee provides input for cross-sectional engagement and accountability, and there are sector-specific groups to support IDEAS work with students, staff, faculty, researchers and other academic personnel.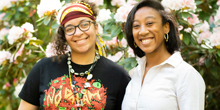 For Capstone, Mei'lani Eyre and Dev Wilder created a digital archive combating disinformation about the Black Panther Party. Their project was among the IDEAS Award winners.
Diversity: Championing difference
Diversity seeks and honors people from all cultures, identities, abilities and experiences. Diversity is essential for creating and sustaining vibrant, creative and meaningful learning, working and social spaces.
The iSchool champions diversity by implementing purposeful policies to enhance attracting and retaining people from excluded identities. We require potential students, faculty, research staff, postdocs and staff applicants to incorporate diversity statements. In the annual review process, faculty, research scientists and postdocs must summarize efforts and commitments to support ISchool values on IDEAS. 
Our culture empowers diverse voices and is expressed by students in their work. 
Many Capstone projects center diversity and respond to real-world issues with action-oriented solutions. One example of a Capstone project that focused on diversity is "Mejorando la Colección," an expanded collection of library resources for Spanish language populations of all ages.
Equity: Engaging justice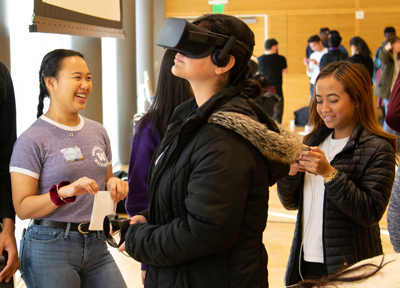 IDEAS outreach programs are designed to eliminate barriers and increase opportunity for communities beyond our campus. For example, in recruiting students into our Informatics program, High School to iSchool reaches BIPOC students and students from historically marginalized communities to build a connection to the iSchool while introducing our programs and providing pathways to enrollment. FearLess, Tech More connects our students to middle and high school students across the state to form teams that address challenges in technology that limit access.
 
Equity requires everyone to know and understand accurate information and be resilient against misinformation. Our Center for an Informed Public has made great strides to addressing these challenges. Focused research reveals the disparate impact of limited access to information and intentional workshops such as "How to talk to Friends and Family who Believe Misinformation" provide tools for addressing misinformation.
Access: Embracing the lived reality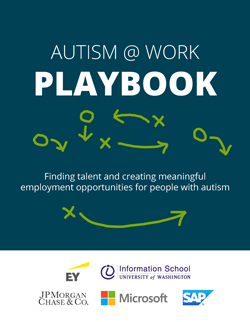 Access affirms that everyone can participate, regardless of their abilities/disabilities, backgrounds and cultures, identities, health or lived experiences. Access requires the removal of barriers that interfere with people's ability to participate and may necessitate policy or structural changes — such as requiring diversity statements, adding ramps, or including captions or alt-text — to support everyone's participation.
Our commitment to access infuses every facet of our iSchool community; teaching, learning, research, administration and more; we resolve to be accountable in service to our community.
Enhancing access commits us to sending a cohort of 10 iSchool undergraduate and graduate students to attend the Tapia Conference, a celebration of diversity in computing and information that centers BIPOC people and people with disabilities.
The iSchool is a partner in CREATE (Center for Research and Education on Accessible Technology and Experiences), which works to make technology accessible and to make the world accessible through technology.
iSchool Associate Professor Hala Annabi's  Autism @ Work Playbook offers a direct approach for enabling access and sustaining appropriate and well-supported employment opportunities for individuals on the autism spectrum.
Sovereignty: Respecting power of tribal people
"Sovereignty is a legal word for an ordinary concept — the authority to self-govern. Hundreds of treaties, along with the Supreme Court, the president and Congress, have repeatedly affirmed that tribal nations retain their inherent powers of self-government. These treaties, executive orders and laws have created a fundamental contract between tribes and the United States." (National Congress of American Indians)
Expanding beyond the Western construct of the academy, the iSchool incorporates sovereignty to refocus accountability/accessibility in "ways of knowing." Commitment to this focus is confirmed through schoolwide engagement in past workshops and current immersive scholarship through the Native North American Indigenous Knowledge initiative.
iNative is a research group that seeks to raise the level of discourse concerning information and Native American communities through an Indigenous knowledge lens and with a focus on social justice.
Native American Read-In: A family-friendly celebration of the work of Native American creators, featuring reading/telling sessions, Native art and music, and live Q&As with the artists. The inaugural event took place in April 2022.
IDEAS Team