Bullying, trolling and other forms of hate and harassment are intensifying online. Attackers hunt down home addresses, hijack accounts, disrupt chat rooms, sexually harass people, post racial slurs, issue harmful threats, and extract and publish revealing private information. iSchool alum Sunny Consolvo, Ph.D. '08, studies how best to safeguard against such ever-evolving assaults in her role as a Google researcher focused on security, privacy, safety and anti-abuse topics.
"It's a very, very complicated space. It's not always clear how to do things the right way," says Consolvo, this year's iSchool Distinguished Alumni Award recipient.
What seems right can be wrong, says the user-experience researcher. "When I first started this work, I'd bring an idea for a solution to a security engineer and they would say, 'This is going to have an unintended consequence, something you weren't thinking about.'
"So sometimes the obvious solution may not work the way we intend," she says. "We have to really understand what is happening."
"When you solve for these problems, you often end up creating something that is better for everyone online."
Consolvo concentrates on at-risk users in her work, people often not considered in the design or development of technologies. That includes survivors of intimate partner abuse, people experiencing financial insecurity, women from South Asia, political campaign workers, and other populations that face disproportionate risk of harm from a digital attack.
"We need to consider all these populations in design," says Consolvo, whose team's research helps guide that process. "Understanding their experiences enables the design of more inclusive security, privacy and abuse protections."
Adds the researcher: "When you solve for these problems, you often end up creating something that is better for everyone online."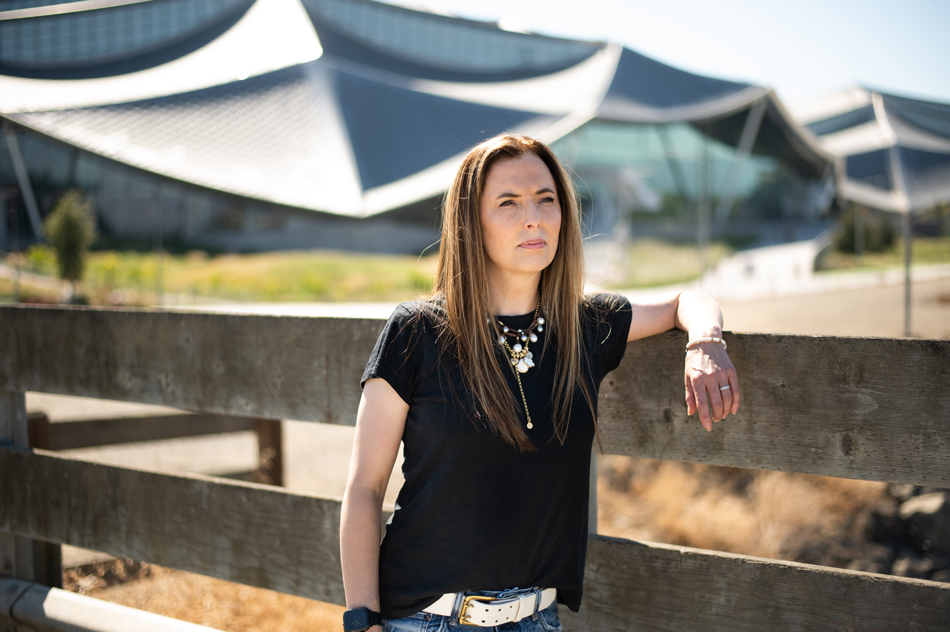 Consolvo's pioneering work has had a profound impact on the field, says her supervisor Elie Bursztein, leader of Google's anti-abuse research team. "Sunny has reshaped how the world goes about protecting internet users through award-winning research and relentless advocacy that has shifted the industry mindset from solely focusing on universal protection for the mythical 'average' user to the need to build specific protections for groups that are particularly vulnerable or disproportionately harmed."
That's a formidable task. Different people have very different security needs, Consolvo points out. Even within an at-risk population, those needs can differ and shift in time.
Consolvo and colleagues looked at intimate partner abuse through a technological lens and found that survivors' digital needs varied in different stages of a toxic relationship. While two-factor authentication might be advisable once survivors escape their abusers, if they are still cohabitating, it could lead to escalated abuse from controlling partners who too often take over email accounts, monitor phones or install spyware on them. "If the abuser discovers the two-factor, they may think the survivor is trying to hide something," says Consolvo.
The team found technology could help survivors in court. Evidence of threats or other digital abuse is often used to argue for a restraining order or custody of children.
Researchers identified political campaign workers as another at-risk population, exposed to attacks by well-funded, sophisticated attackers, including nation-states. Some workers ignored advanced security measures such as password managers and two-factor authentication, saying their time was better spent recruiting voters than enacting security protocols.     
"The secure behavior that many of us in tech practice in our day-to-day work is not part of the campaign culture. It's becoming part, but it's not there yet," says Consolvo.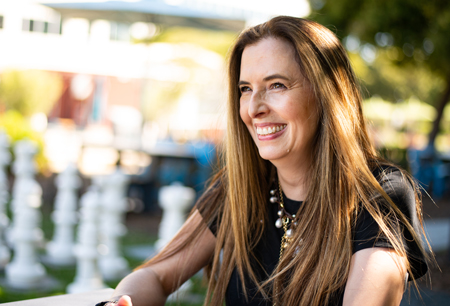 Also vulnerable were content creators on platforms such as TikTok and Instagram, who were sometimes attacked by coordinated online mobs that bomb sites with a barrage of negative reviews. Of the 135 creators the research team surveyed — including storytellers, artists, gamers, entrepreneurs and influencers — more than a third said attacks were a regular occurrence.
Content creators reacted differently to cyberattacks. Some shrugged them off. "If you are on the internet, no matter the platform, get a thick skin," responded one survey participant.
For others, the attacks took an emotional toll. "For some, these attacks are quite devastating," says Consolvo.
The team's survey of content creators revealed an especially troubling trend: more than 40 percent reported leaving a platform, at least temporarily, because of the online hate and harassment. Those who stayed sometimes resorted to self-censoring what they posted to minimize attacks. One group of creators who had received hundreds of anti-Semitic comments blocked the words "Jew," "Jewish" and "Judaism" from their platform presence.
The researchers describe this loss of voices as a serious threat to the richness of the online community – a valuable asset in a democratic society. "A lot of good can come out of technology," says Consolvo. "It can be amazing for these populations."
Consolvo came to her career from an unusual field — interior design, her undergraduate major. The country was in recession when she graduated, jobs were scarce, pay was underwhelming, and she found herself intrigued by a friend's work in computer science. While attending a computer science re-entry program at the University of California, Berkeley, she heard a lecture by human-computer interaction (HCI) professor James Landay. "It was like the clouds parted over my head," she says. "This was my field."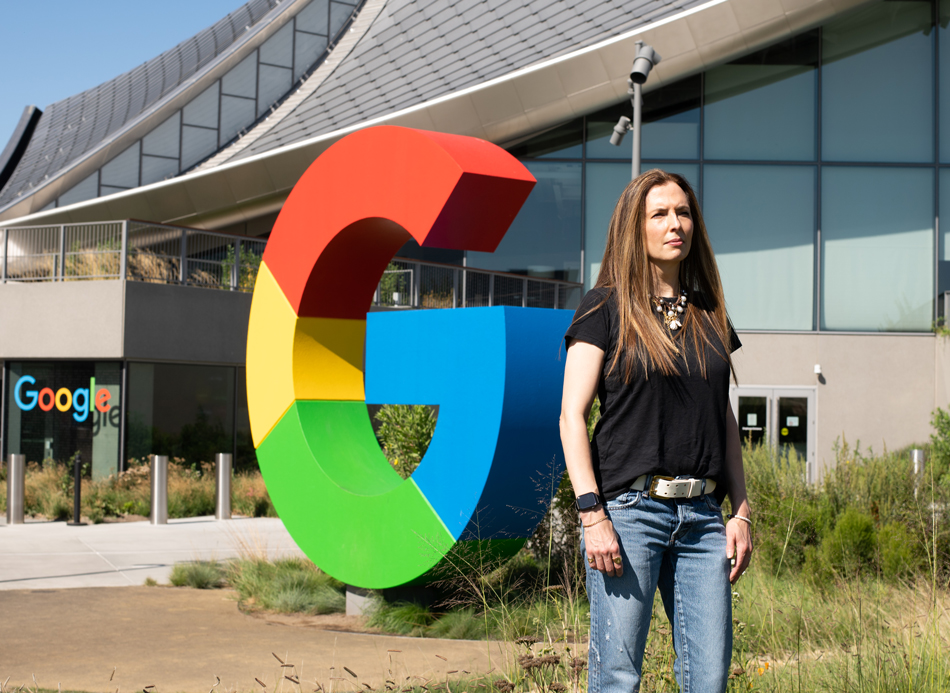 Her studies in interior design boosted her HCI work, she says. "Many of the design principles from interior design apply to human-computer interaction; you try to understand people's needs and how to develop or change something to accommodate them."
Online safety was always on her mind. At the iSchool, she worked with professor Batya Friedman on public records data. Did people who contributed to political campaigns understand what information about them would be made publicly available online? "Attackers could look up who a person contributed to and how much, their occupation, address and other information," says Consolvo. "It was all in the record."
Before coming to Google, Consolvo worked as a research scientist at Intel Labs Seattle, where she investigated ways to use mobile technologies to encourage health and wellness online, helping develop technologies that encouraged increased physical activity and improved sleep habits. She also worked on support for older adults who were aging in place, developing a coordinated care network for those who looked after them.
In her 20-plus years in human-computer interaction research, Consolvo has co-authored more than 60 articles and papers in peer-reviewed venues. That "co" is critical. She is a team player. "I love collaborating with people. When you work with people who are very good and if you have people representing different perspectives who are open to giving you honest feedback on your work, it improves your work and hopefully you can improve theirs."
Her list of awards and honors is long, including multiple 10-year impact awards, induction into the SIGCHI Academy and a people's champion award at the 2017 O'Reilly Defender Awards for her work on improving security warnings in the Chrome browser.
Being named an iSchool Distinguished Alumni was especially rewarding, she says. "It was so meaningful to me to hear that my academic community recognized and appreciated the work I do."
"A lot of good can come out of technology," says Consolvo. "It can be amazing for these populations."
In announcing the iSchool award, which honors graduates who make exceptional contributions to the information field, iSchool Dean Anind Dey commented on Consolvo's commitment "to tackling extraordinarily difficult socio-technical issues and convincing the technology world it can and should do better."
Most Americans agree on the need for that improvement. In a Pew Research Center report, almost 80 percent of participants said social media companies were doing only a fair or poor job addressing online harassment and bullying on their platforms.
Yet many users still do not take advantage of available privacy, security and anti-abuse protections. Understanding why is another complex challenge for Consolvo and her team.
"Users often don't follow expert advice for staying safe and secure online, but maybe it's the advice itself that's part of the problem. Maybe we need to focus more on usability or some other aspect of the protections. That's part of what we're trying to figure out," she says.
"We're still learning."
About the
i

School alumni awards

The Information School Distinguished Alumni Award recognizes alumni from the Informatics, MLIS, MSIM and Ph.D. programs who have made significant and exceptional contributions to the information field through their profession, to the community, or involvement with the University of Washington. This award acknowledges those who continue to uphold iSchool values by helping "others discover, learn, innovate, and solve problems" beyond their years at the UW.

New in 2022, the Graduate of the Last Decade Alumni Impact Awards (GOLD Alumni Impact Awards) celebrate recent graduates for significant contributions to the information field and/or their community. Paralleling the criteria used for the Distinguished Alumni Award, the GOLD Awards focus on alumni who have used their degree, expertise and professional position to make significant contributions to the information field and/or their community. Those nominees graduating within the past 10 years will automatically be considered for the GOLD Award.

The nomination period for the 2023 alumni awards will begin shortly after the new year. If you have questions, contact Kristyn Danson, iSchool alumni relations officer, at kdanson@uw.edu.