Serving Our Faculty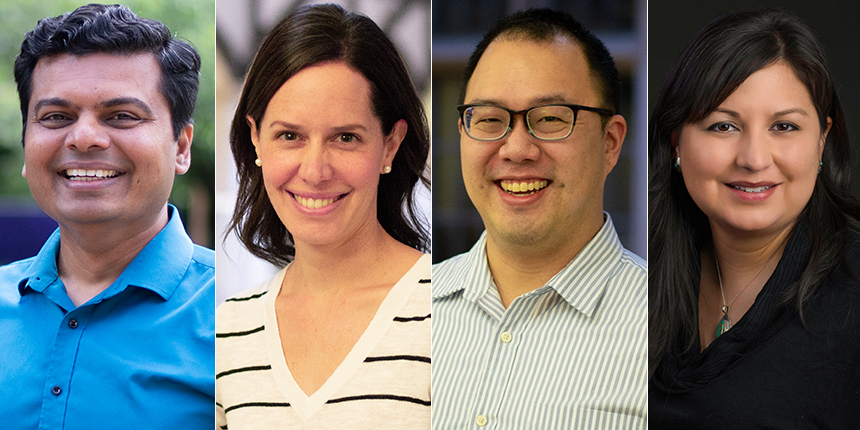 Welcome from the Associate Dean  
The mission of Faculty Affairs is to establish a coherent, respectful, diverse, and joyful intellectual and professional community for the iSchool faculty. A high quality of faculty life is the primary objective. We achieve this by working with faculty and school leadership to support faculty search and renewal, faculty orientation, the iSchool mentoring program, reappointment and promotion, and periodic review; and by adhering to community-drafted career advancement policies and procedures. We support the review of faculty policies, support the deployment of faculty-led initiatives, and have oversight for faculty data not managed by Research and Academics. We handle the details and foster community engagement so that our faculty can excel at our research, teaching, and service missions.
Current Initiatives  
Faculty Renewal: See open faculty positions at the lecturer, senior lecturer, assistant, associate, and professor ranks.  
Supporting faculty through the strategic plan: Read the documentation about the vision for the school. 
Diversity Initiatives: We are working to build a more inclusive faculty. See some of our initiatives here.
Ed Mignon Distinguished Lecture
Each year, the Ed Mignon Distinguished Lecture in Information Science features a speaker on current events, policies, controversies, or issues in the information and technology fields. Our goal is to inspire original thinking and foster creativity among students, faculty and researchers at the Information School. Learn more and read about past lecturers.
Faculty Renewal    
See our recent hires at the iSchool.
Faculty Affairs Team    

Jin Ha Lee,
Associate Dean for Faculty Affairs & Professor
Faculty Human Resources
Sunday Stanley,
Director for Faculty Human Resources

Ryan Barlow,
Manager for Faculty Human Resources

Navi Dehar,
Administrative Assistant for Faculty Affairs & Administrative Services
Faculty Development and Governance Support

Alicia Supernavage,
Assistant Director for Faculty Affairs and Administrative Services