Welcome, iSchool alumni!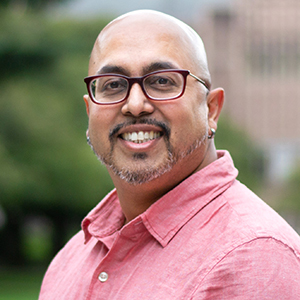 Since becoming Dean of the iSchool, I have had the pleasure of meeting numerous alumni and getting a real sense of the special community we have here. The iSchool is more than just the place where you spend a couple of years earning a degree. It's where you form meaningful personal and professional connections that will last throughout your life and career.
My vision for the iSchool community is that students and alumni are interconnected to provide each other with a network that supports both academic and professional growth, during their time at the iSchool and throughout their professional careers.
A vibrant alumni community is incredibly valuable to both alumni and students. Especially in the first few years after graduation, alumni can provide invaluable advice, both inside and outside the classroom. I'd like for the iSchool to be a resource where alumni can return for advice and support as they progress in their careers. Alumni can help in their workplaces by promoting connections to iSchool students through Capstone projects, internships or job opportunities, and by acting as advocates for the school. As we've seen at several local companies, one iSchool graduate can help form a pipeline for future hires and future students.
I encourage you to explore the pages within this Alumni section to find events, ways to connect with your fellow alumni, and opportunities to engage with the iSchool. You may be surprised to learn that there are many iSchool alumni in your midst, especially those from different programs.
We encourage and welcome feedback from our alumni. Please do not hesitate to contact me, your faculty or Kristyn Danson, alumni relations coordinator for the iSchool.
Anind K. Dey
Professor and Dean