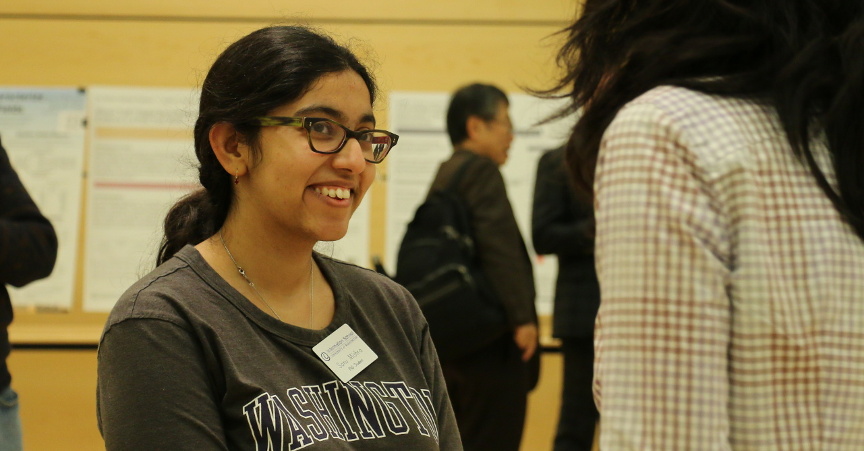 Tomorrow's Information Leaders
Through coursework and practica, Ph.D. candidates develop a strong foundation in information science, learning to identify critical problems and rigorously researching their solutions. Students become well versed in the scope, origins, methods, issues and theoretical framework that define the iSchool's uniquely interdisciplinary approach to the study of information. Ph.D. students at the iSchool come from a variety of professional experiences and academic backgrounds, such as information science, social sciences, computer science, library services, law, and information technology.
The Ph.D. program is a theoretical, research-based doctorate that focuses on creating and advancing new knowledge that will make a significant, positive difference. Research focuses on understanding human involvement with information and its social and technological ramifications. It addresses issues that affect the communication of knowledge and knowledge records among people in social, institutional and individual contexts. To learn more about Research Areas, visit that area of our website.
As a Ph.D. student, you will benefit from a combination of mentoring, involvement in research projects with faculty as principal investigators and a culture of close collaboration with their peers. The breadth of expertise of doctoral students and faculty supports the School's goal to produce rising academics that make original and meaningful contributions to the discipline of information science.
Program Objectives and Goals
To prepare you for a career as a scholar, researcher, teacher, change agent, and leader in the discipline of information science

To create a learning environment where the knowledge base of the discipline of information science is valued, rigorously examined and augmented

To establish a culture and infrastructure which will nurture the advancement and dissemination of new knowledge in the field of information science

To facilitate and mentor advanced study in information science

To create an environment that will nurture and promote your intellectual needs, strength and interests
Learn More