Alumni Impact Awards
Distinguished Alumni Award
The Information School Distinguished Alumni Award recognizes alumni who have made significant and exceptional contributions to the information field through their profession, in the community, or with their involvement with the Information School and the University of Washington. This award acknowledges those who continue to uphold iSchool values by helping others discover, learn, innovate, and solve problems beyond their UW years. 
2023 Awardee: Michael Fosmire
​Class of 1998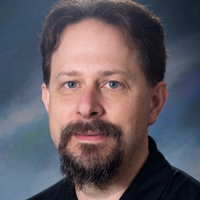 Michael Fosmire is a professor and head of Information Studies at Purdue University in West Lafayette, Indiana. He earned his Master of Library and Information Science degree at the University of Washington in 1998, just before the Graduate School of Library and Information Science became the Information School. After a short stay at the State University of New York, Oswego, he was offered his dream job overseeing the physics and earth sciences libraries at Purdue. He later became the head science and engineering librarian, managing six libraries. Purdue reorganized in 2020, changing the libraries' name to Libraries & School of Information Studies. The change reflected the libraries' growing role in instruction, and Fosmire became its inaugural academic department head.
GOLD Alumni Impact Award
The GOLD award celebrates recent graduates for their contributions to the information field.
2023 Awardee: Nicola Andrews
Class of 2017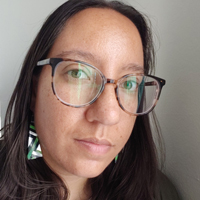 Nicola Andrews is the open education librarian at the University of San Francisco. Along with day-to-day library duties such as answering reference questions, Andrews serves as the library's liaison for sociology, anthropology and critical diversity studies. She manages the open education program for the university, including serving as campus liaison for a $1.5 million grant from the U.S. Department of Education for an open textbooks pilot program. She is also part of a team that delivers information literacy instruction and conducts student tours. The broad range of tasks is one thing she likes about her job, she said.