Distinguished Alumni
The Information School Distinguished Alumni Award recognizes alumni who have made significant and exceptional contributions to the information field through their profession, in the community, or with their involvement with the Information School and the University of Washington. This award acknowledges those who continue to uphold iSchool values by helping others discover, learn, innovate, and solve problems beyond their UW years. 
2021 Awardee: Naomi Bishop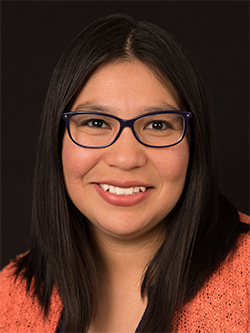 ​Class of 2010
Naomi Bishop is an outspoken voice for social justice issues and a believer in the power of information to improve people's lives.
The health sciences librarian at the College of Medicine at the University of Arizona's Phoenix campus, Bishop has garnered widespread recognition for her work. She is the 2021 recipient of the I Love My Librarian Award, given annually by the American Library Association with support from the Carnegie Corporation and the New York Public Library. In the past, she has also been a recipient of the American Indian Library Association's (AILA) Rising Leader Award and a participant in the 2010 ALA Spectrum Leadership Institute. While at the iSchool, she had support from the Sylvia Lake Finley Multi-Ethnic Library Fellowship. Bishop is a staunch advocate for Native representation in children's literature, public health and racial equity. Read more.