MSIM Advisory Board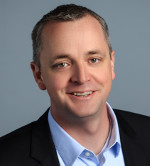 Nathan Appleton
Director, Security & Infrastructure
West Monroe Partners
Nathan Appleton is a director in West Monroe Partners' Security & Infrastructure practice, based in Seattle, Washington. He has nearly 20 years of experience partnering with organizations to transform operations and deliver business goals through the application of technology solutions. Over the course of his career, Appleton has gained extensive experience in a wide array of technology disciplines and solutions, from data centers and converged infrastructures, virtualization, and security, to enterprise productivity, content management, and online collaboration tools. He is also adept at building high-performing technology service organizations.
Appleton has responsibility for driving West Monroe's infrastructure modernization and cloud platforms solutions, which focus on cloud strategy and advisory as well as cloud design and implementation engagements. He joined West Monroe Partners from Denali Advanced Integration in Redmond, Washington, for which he held several vice president roles. Among other responsibilities, he led a business unit responsible for developing and delivering an innovative data center product, as well as the firm's Infrastructure Services organization and its teams of system engineers and solution architects serving clients across an array of markets and solutions. Previously, Appleton was a vice president of intranet for Washington Mutual and played a similar role at JP Morgan Chase following its acquisition of Washington Mutual.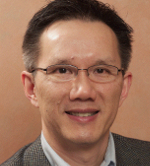 Raymond Chan
Managing Director
Accenture
Ray Chan is a Managing Director with the IoT Practice of the Accenture Digital business unit. He is responsible for delivering client business outcomes on IoT analytics implementations across industries. Chan is passionate in finding, developing and coaching next generation information business and technology leaders.
Chan has more than 30 years of consultative selling, business development and technical architecture experience with global clients. He started his career with IBM and spent 15 years building and selling enterprise and communications software, then moved to the wireless industry and spent the next 10 years developing 3G/4G technologies and selling business applications with Hutchison Whampoa Group. While at Hutchison as a client of Accenture, he deployed their global telecom service delivery platform and mobile video streaming services supported by content license and distribution agreements. He holds a BS in Computer Science and an MBA from the University of Windsor and FANFE from the Stanford Graduate School of Business.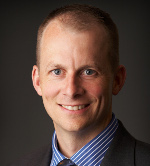 Mike Cowden
General Manager, Delivery Network
Slalom Consulting
Mike Cowden is the General Manager of Slalom Consulting's Delivery Network organization. Slalom is a business and technology firm with offices in the United States, UK and Canada. The Slalom Delivery Network has regional delivery centers located within proximity to clients and offices. Cowden has 25 years of experience providing strategy and technology solutions across a number of countries and industries. Prior to joining Slalom, he was a partner with Accenture for 19 years where he was responsible for selling, solutioning and delivering large enterprise technology solutions, leveraging distributed global teams. Mike graduated from the University of Washington with a degree in economics and from Willamette University with an MBA. Mike lives in Issaquah with his family and enjoys skiing, running and date nights in Woodinville with his wife.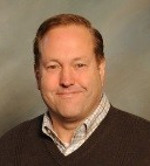 Andrew Hogenson
Principal, Advisory Services
Ernst & Young
Hogenson joined Ernst & Young as a Principal in Advisory Services from Accenture, where he led the Pacific Northwest territory for Accenture's Retail Practice. He was responsible for all aspects including building out the retail team (people development), brand and marketing, growing client base, cross-client marketing and innovation events and overall business operations. He was responsible for originating new client relationships as well as overseeing growth and delivery on a long-term basis. Prior to that Hogenson was at Manugistics (now part of JDA Software), where he led their Global Services group as well as their Product Development organization. Previously, he was a part of Accenture's Supply Chain Strategy Practice providing broad supply chain services across industries with a focus on consumer products and retail companies.
Hogenson has 25+ years of experience working with large, global corporations such as Walmart, Costco, Nike, Starbucks, Gap, Amazon.com as well as many others. In this capacity, he has helped companies in all areas including new market entry (ie – China, Spain, France, etc.), store operations, eCommerce, supply chain, digital, back office, customer insight and service, product lifecycle management and more.
He also serves on the Board of FareStart, a Seattle non-profit providing culinary job and life skills training for homeless and disadvantaged Adults and Teens. He has a BS in Mechanical Engineering from Seattle University and an MBA from the University of North Carolina, Chapel Hill.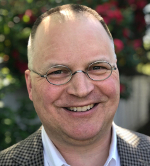 Erik Johnson
Director
Slalom
Erik Johnson is a Director at Slalom currently responsible for the Microsoft Technology Center of Excellence. He has built and grown several practices during his 12 years at Slalom, including Information Management & Analytics, Corporate Performance Management and Microsoft Business Intelligence.
In recent years, Johnson has personally led numerous strategies, road maps, hackathons and leading-edge proof of concepts for clients moving analytics workloads to AWS and Azure. He led Slalom's first AWS Serverless Analytics (S3, Glue, Athena and QuickSight) engagement at the Kenworth Truck Division of Paccar. He has expanded Slalom's presence at a number of enterprise accounts, including Amazon, Boeing, Microsoft, Seattle Children's Hospital and T-Mobile. He has published customer case studies with Microsoft and is also a member of Microsoft's AI Customer Advisory Board.
Prior to Slalom, Johnson served as Senior Architect in the Business Intelligence Practice at Hitachi Consulting. He began his career as a CPA in the Seattle office of Arthur Andersen and later joined Arthur Andersen Business Consulting (subsequently acquired by Hitachi), performing Oracle ERP and Business Intelligence implementations. Johnson holds a BA from the University of Washington's Foster School of Business.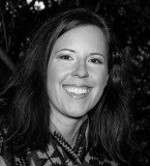 Monica McCool
Product Manager
Retrofit
Monica McCool is a Product Manager at Retrofit. She has experience in both business and technology roles that enable her to focus on uniting people, process, and technology to develop software solutions that solve customers' business problems. She is a serial "intrapreneur" focused on creating new revenue streams and bringing them to market for B2B and B2C applications in insurance, legal, banking, financial services, retail, and health-care industries.
McCool's recent work focuses on the interoperability of big data and leveraging it to provide new forms of competitive intelligence, insight, and analytics that inform strategic decision making in the insurance industry.
McCool is a graduate of the Master of Science in Information Management program at the University of Washington Information School and is honored to contribute to the ongoing advancement of the program.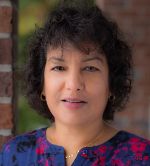 Vanessa Pegueros
Vice President and CISO
DocuSign
Vanessa Pegueros is currently VP and CISO for DocuSign, helping to lead the company in providing an industry-leading security program to its customers. She formally worked with U.S. Bank as the Senior VP responsible for Enterprise Information Security and a team of more than 120 people. She also was the CISO at Expedia and has held senior-level security roles with Washington Mutual, Cingular and AT&T Wireless. She has held numerous other roles specifically within the wireless arena, including Network Planning, Architecture & Engineering, Technical Sales, and Product Development. Pegueros has an MBA from Stanford University, a MS in Telecommunication from the University of Colorado, and a BS in Engineering from UC Berkeley. She holds GSEC, CRISC, CISM and CISSP security certifications. Additionally, she holds the CIPP/E Privacy certification.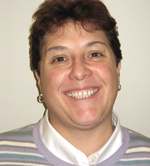 Agueda Sanchez
Senior UX Producer
Amazon
Agueda Sanchez is an information professional with over 20 years experience developing strategies, products, systems and information solutions for Fortune 500 companies. She is a member of the American Society for Information Science and Technology and the Information Architecture Institute.
As a Senior UX Producer on Amazon's Marketplace, Sanchez helps guide a world-class in-house creative team that works closely with key stakeholders, development and leadership to deliver innovative end-to-end solutions that are effortless and intuitive and delight Amazon sellers.
Previously Sanchez worked as a lead enterprise architect for Starbucks Coffee Company and was responsible for the company's information strategy and compliance. She delivered the enterprise content strategy for all of its web properties, a data stewardship program for master data management, and an eDiscovery strategy plan. She also developed information architecture best practices for the company.
Prior to Starbucks, Sanchez held a number of roles at Microsoft, where she worked for 14 years. She contributed to the company's continued viability by leading development of 10 major software products, grew Tablet PC handwriting recognition business by 30 percent and saved $1.2 million by negotiating more advantageous vendor contracts.
Sanchez has published two articles and participated in a national study on the social, economic, personal and professional value of free access to computers at public libraries. She received her Master of Science in Information Management from the University of Washington Information School.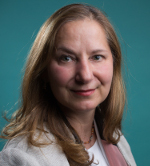 Cheryl Scott
Chief of Staff to CTO, Sr. Director of Business Analytics
HERE Technologies
Cheryl Scott is the Chief of Staff to the CTO and the Senior Director of Business Analytics for HERE Technologies, the open location cloud company. As Chief of Staff, she keeps the flow of information to the CTO targeted on what is most critical in the moment, and ensures that technology initiatives are prepared for discussion and final decision making. As Senior Director of Business Analytics, she is the liaison from the office of the CTO to business groups in efforts related to centralized business analytics.
Scott has been delivering innovative software solutions for 35 years across enterprise, mobile and consumer spaces. Throughout her career, she has been at the intersection of emerging technologies and operational excellence. She has program managed and launched 20 software products, including award-winning software for embedded devices and several versions of Windows NT, provided consulting services to Fortune 100 and global companies, managed customer solutions teams, and led a network operations team delivering SaaS at high availability for Tier-1 companies. She holds 15 U.S. and numerous international patents related to software design and processing.
Scott graduated from the University of Illinois, Urbana-Champaign, with a degree in Finance and earned an MBA in Management Information Systems from Indiana University Kelley School of Business.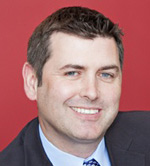 Richard Starnes
Principal
Deloitte Consulting
Richard Starnes is a principal in Deloitte's Technology practice and serves as the Managing Director for the Seattle Consulting office. He has more than 20 years of professional experience focused on delivering technology solutions for Analytics, Business Intelligence and Data Warehousing across a variety of industries. Prior to Deloitte, Starnes was a Managing Director at BearingPoint/KPMG Consulting where he led the national Business Intelligence practice focused on SAP Technologies.

Starnes has spoken at numerous conferences on the subject of Business Intelligence including Sapphire, Teradata Partners, Ascential World, Oracle Openworld, the International Oracle User Group and Microsoft's CIO conference. Additionally he is frequently publishes articles on Business Intelligence and Analytics, and his teams have recently received industry awards for the innovative solutions they have delivered.

He has a Bachelor of Science in Management Science from Loughborough University in the UK. He lives with his wife, three young children and two dogs in downtown Seattle. He is an avid soccer fan, coach and occasional player, and in on the board of the Queen Anne Soccer club, where he oversees the U6/7 program.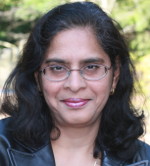 Kalyani Velagapudi
Founder and President
Winigent
Kalyani Velagapudi brings more than 23 years of strategic and delivery experience in health care, telecom and software industries. She led the business value assessment and realization programs at both Virginia Mason Medical Center and Office of the CIO at Microsoft. Her specialization revolves around portfolio management, business strategy and planning, along with a consistent track record of leading business transformation and delivering integrated business/technology solutions that improve productivity, quality, and effectiveness of enterprise resources and processes.
Currently she runs Winigent, a technology services company she founded. Winigent focuses on services around IT strategic planning, value assessment and realization, system selection, design, and implementation. Prior to founding Winigent, Dr. Velagapudi served as Senior Portfolio Director for the CIO organization of Microsoft IT with strategic planning, value assessment and portfolio optimization.
She earned her Ph.D. in Healthcare Economics with a specialization in cost optimization for hospitals from Wayne State University.