MSIM Advisory Board
This board fosters closer ties among the University of Washington Information School, its MSIM alumni and industry.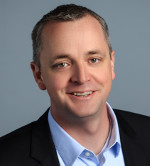 Nathan Appleton
Director, Security & Infrastructure
West Monroe Partners
Nathan Appleton is a director in West Monroe Partners' Security & Infrastructure practice, based in Seattle, Washington. He has nearly 20 years of experience partnering with organizations to transform operations and deliver business goals through the application of technology solutions. Over the course of his career, Appleton has gained extensive experience in a wide array of technology disciplines and solutions, from data centers and converged infrastructures, virtualization, and security, to enterprise productivity, content management, and online collaboration tools. He is also adept at building high-performing technology service organizations.
Appleton has responsibility for driving West Monroe's infrastructure modernization and cloud platforms solutions, which focus on cloud strategy and advisory as well as cloud design and implementation engagements. He joined West Monroe Partners from Denali Advanced Integration in Redmond, Washington, for which he held several vice president roles. Among other responsibilities, he led a business unit responsible for developing and delivering an innovative data center product, as well as the firm's Infrastructure Services organization and its teams of system engineers and solution architects serving clients across an array of markets and solutions. Previously, Appleton was a vice president of intranet for Washington Mutual and played a similar role at JP Morgan Chase following its acquisition of Washington Mutual.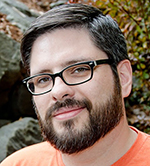 Robert Gervais
Education & Learning Director
Epic Games
As Education & Learning Director on the Fortnite team at Epic Games, Robert Gervais builds and shares learning resources with creators who work with Unreal and Fortnite technology to make fun games and engaging experiences for their players. Since joining Epic in 2015, Gervais has built and shared learning resources with games and enterprise customers who work with Unreal Engine to run their real-time applications, both for interactive games and real-world simulations. While at Epic, Gervais also implemented data-driven information solutions to improve learning content for the interactive toolset. His research at Epic continues to focus on improving the quality of technical information delivery for users around the globe.

Before joining Epic, he worked as a civil and project engineer, consulting as a technical leader on infrastructure projects for public and private sector clients both at home and abroad. His engineering contributions over the years have been recognized for their innovation and quality by the American Council of Engineers and the Consulting Engineers & Land Surveyors of California. Additionally, Gervais is an award-winning technical and creative writer.

Gervais holds advanced certifications in project and liability management for architects and engineers. He has a Bachelor of Science in Technology and Industrial Arts with a Certificate in Management from Berea College and a Bachelor of Science in Computer Science in Real-Time Interactive Simulation from DigiPen Institute of Technology.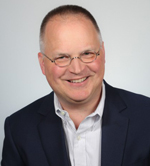 Erik Johnson
Managing Director
Slalom Consulting
Erik Johnson has built and grown several practices during his 12 years at Slalom, including Information Management & Analytics, Corporate Performance Management and Microsoft Business Intelligence.
In recent years, Johnson has personally led numerous strategies, road maps, hackathons and leading-edge proof of concepts for clients moving analytics workloads to AWS and Azure. He led Slalom's first AWS Serverless Analytics (S3, Glue, Athena and QuickSight) engagement at the Kenworth Truck Division of Paccar. He has expanded Slalom's presence at a number of enterprise accounts, including Amazon, Boeing, Microsoft, Seattle Children's Hospital and T-Mobile. He has published customer case studies with Microsoft and is also a member of Microsoft's AI Customer Advisory Board.
Prior to Slalom, Johnson served as Senior Architect in the Business Intelligence Practice at Hitachi Consulting. He began his career as a CPA in the Seattle office of Arthur Andersen and later joined Arthur Andersen Business Consulting (subsequently acquired by Hitachi), performing Oracle ERP and Business Intelligence implementations. Johnson holds a BA from the University of Washington's Foster School of Business.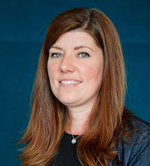 Patti Killins
Director of Quality Engineering
The Walt Disney Co.
Patti Killins is a Director of Quality Engineering, leading a quality and agile transformation for The Walt Disney Company, recently recognized among the top 5 "World's Most Admired Companies" by Fortune. Prior to her current role, bringing a "resilience and security-by-design mindset," Killins led multiple Systems Reliability Engineering teams, successfully completing enterprise scale cloud migrations for critical internal and external online authentication and registration systems, messaging, data and financial platforms.
With more than 20 years of expertise at Disney, across a number of engineering disciplines, Killins has played instrumental roles in leading and delivering operational excellence and application resiliency at global scale for annual major events like ESPN's Fantasy Football and NCAA March Madness and key product launches such as the Disney MagicBand and Disney+.
Killins holds a Bachelor's of Commerce degree from McMaster University in Canada. Currently residing in Seattle, she is also an avid curler, having competed in both Women's and Mixed U.S. National Championships.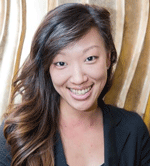 Grace Kim
Managing Director
Accenture
Over the course of 15+ years at Accenture, Grace Kim has been focused on accelerating her clients' business transformation with the power of technology. Her broad set of experiences span from defining technology roadmaps to designing and implementing large-scale billing, operating, or ERP, systems for Fortune 500 companies across the U.S. As part of Accenture Technology Strategy & Advisory group, she is currently focused on cloud advisory services for Technology clients in the West.
Kim is a proud graduate of the University of Washington where she holds a BA from the Foster School of Business. She serves as the overall University of Washington Campus Recruiting Executive Sponsor at Accenture.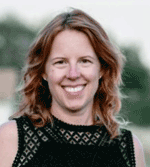 Monica McCool
Sr. Analytics Product Manager
Mars Petcare
Monica (McCool) McConnell is on a mission to democratize data. With over a decade of experience in data and analytics product management, she's an "intrapreneur" crafting business solutions that improve productivity and profitability, impacting major names like Mars, Nordstrom, Capital One, and more. Her cross-industry expertise, fueled by a self-designed management rotation, accelerates solution and value delivery. Holding an MS in Information Management from the University of Washington, Monica shapes industry growth as an advisory board member.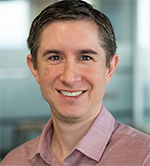 Michael Mott
Group Product Manager
Pitchbook Data
Michael Mott has over 10 years of experience in product management, with expertise in delivering B2B SaaS solutions. Currently, Mott heads PitchBook's Asset Allocation and Fundraising initiative, leading product managers and cross-functional stakeholders who deliver tools and data insights to institutional investors. One of Mott's key accomplishments includes the initial launch of PitchBook's Chrome extension, which has become one of the most frequently used features by PitchBook subscribers. He also leads mobile app, CRM integration, and security features across PitchBook.
Before joining PitchBook, Mott led product management for the ActiveCamps division of Active Network, a leading provider of online registration and participant management tools. Mott graduated from the University of Washington in 2004.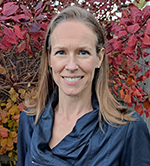 Kris Nelson
Director, Investment Division
Russell Investments
Kris is a Director of Investment Research on the Global Equities team at Russell Investments, where she evaluates investment strategies and identifies those which are likely to generate returns in excess of the relevant market indices and peer groups. She also serves as the Head of Engagement within the firm's Proxy and Engagement Committee and dedicates time to supporting ESG (Environmental, Social, and Governance) research and investing. In her role, Nelson leverages 20 years' experience in business model and equity market analysis across economic cycles, and she balances her focus on investment decisions with a keen interest in analytics and investment processes.
Prior to joining Russell Investments in 2016, Nelson was a senior vice president of research at Palisade Capital where she recommended equity investments in the consumer and technology sectors for three strategies including U.S. small, smid and mid cap growth. Previously, she held similar responsibilities at AG Asset Management supporting domestic mid, large and all cap growth funds. She started her investment career at ABN Amro in broker equity research. Over the course of her career, she garnered broad experience by investing across multiple sectors and sub-sectors including media, telecommunications, autos, housing, and industrials.
Kris has been awarded the Chartered Financial Analyst (CFA) designation. She received her Master of Science in Information Management from the University of Washington Information School and an undergraduate degree in Accounting from Villanova University.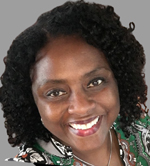 Karen M. Potts
Senior Vice President, Technology
BECU
Karen M. Potts is the Senior Vice President, Technology at Boeing Employee Credit Union (BECU), the largest community-based credit union in the United States. As a member-owned, not-for-profit financial cooperative with more than 1 million members, BECU offers services designed to improve the economic and social well-being of all its members. Potts is responsible for the Engineering, Digital Operations and Workplace Services functions for BECU. This encompasses providing technology vision, strategy, business coordination, leadership and direction in the development, implementation, and governance of strategic information technology initiatives.
Potts's career began as a commissioned officer in the U.S. Air Force, her initial assignment was as a Systems Engineer Officer station at Travis Air Force Base, California. There she was responsible for the design, development, testing, and evaluation of integrated systems for managing industrial production processes including human work factors, quality control, inventory control, logistics and material flow, cost analysis, and production coordination. After 27 years of service, Potts retired from the U.S. Air Force holding the rank of Lieutenant Colonel.
Potts received a Bachelor of Science degree in Computer Science and Mathematics from Grambling State University and a Master of Science degree in Computer Science from National University.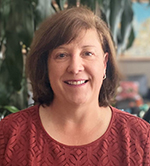 Agueda Sanchez
Senior Privacy Product Manager
Microsoft
Agueda Sanchez is a product manager with a passion for creating software that delights users and respects their privacy. With more than 30 years of experience in the tech industry, she has worked for some of the most innovative companies in the world, such as Microsoft, Amazon, Nike, AT&T and Starbucks. She holds a master's degree in information management from the University of Washington Information School (2005). Now back at Microsoft, Sanchez is responsible for creating user-centric, meaningful experiences for AI features that respect the human right to privacy.
Besides her professional achievements, Sanchez is also an avid athlete and traveler. She was a professional tennis player and now enjoys playing golf almost every weekend. She also loves to discover new cultures and places around the globe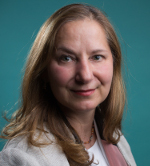 Cheryl Scott
Sr. Director of Business Analytics, Data Monetization & Marketplace
HERE Technologies
Cheryl Scott has been delivering innovative software solutions for 35 years across enterprise, mobile and consumer spaces, providing information for decision making by harnessing big data. In addition to managing the business analytics function for HERE's Data Marketplace, she oversees the production of new data products and services to better serve data providers and data consumers of the Open Location Platform.
Throughout her career, she has been at the intersection of emerging technologies and operational excellence. She has program managed and launched 20 software products, including award-winning software for embedded devices and several versions of Windows NT. She has provided consulting services to Fortune 100 and multinational companies, managed customer solutions teams, and led a network operations team delivering SaaS at high availability for Tier-1 companies. She holds 17 U.S. and numerous international patents related to software design and electronic commerce.
Scott graduated from the University of Illinois, Urbana-Champaign, with a degree in Finance and earned an MBA in Management Information Systems from Indiana University Kelley School of Business.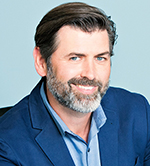 Richard Starnes
Principal
Deloitte Consulting
Richard Starnes is a Principal in Deloitte's Strategy & Analytics offering with over 25 years of experience focused on delivering Analytics solutions with measurable value for his clients. Starnes advises many of the largest and most influential Technology sector companies on approaches and programs around data governance, data platforms, cloud migrations, MDM, business intelligence, AI/ML, and CDO/COE organizational structure and operations.
Starnes serves as the Global Leader for Tableau and Salesforce Analytics, leads the Semiconductor sub-sector for Analytics, and has served many other leadership roles in his 15 years with Deloitte.
Starnes has a Bachelor of Science in Management Science from Loughborough University in the UK. He lives with his wife, and five children in Bellevue. He is an avid soccer fan, coach and player, and in on the board of the Queen Anne Soccer club.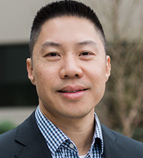 Kevin Tam
Vice President - Cloud Infrastructure
Coalfire Systems
Kevin Tam leads a national practice of cloud security and compliance practitioners and is Coalfire's Cloud Infrastructure industry leader. He is responsible for the strategy and vision serving Coalfire's Cloud Infrastructure customers, Amazon, Microsoft, Google, IBM, and Oracle. His teams work with these clients to solve their cybersecurity and compliance challenges.
Tam combines his experience in risk management, risk assurance, audit, compliance, corporate governance, internal audit, and IT project management with his experience serving clients ranging from large global organizations to high-growth startups. Prior to Coalfire, Tam helped develop and build the Risk & Compliance practice at a local consulting firm. During his two years with the firm, he nearly tripled the size of the practice. In addition, he was a senior manager at a Big 4 accounting firm, in its Enterprise Risk Services function. While there, he led and managed teams up to 40 team members. He also served in its select Management Development Program, where he reported directly to a global service-offering leader and was responsible for the development of practice materials, program management, internal and external eminence building, business development support, and training.
Tam has also served as president for the Seattle chapter of Ascend and has served on the Board of Directors promoting the growth and development of future Asian leaders. He holds a business degree from the University of Washington with concentrations in Information Systems and Finance.