MLIS Law Advisory Council
Kyle Brown
Visiting Reference Librarian
Seattle University School of Law
Kyle Brown is a Visiting Reference Librarian at the Seattle University School of Law where he provides research and reference services to students, faculty, and other patrons.
Prior to joining Seattle University, Brown was a project manager and public services librarian at the University of Washington School of Law and the Gallagher Law Library. At the UW, Brown focused on global business law related projects in addition to providing reference services and working with law librarianship program interns.
Brown earned a B.A. in political science from the University of Wisconsin-Madison, J.D. from the University of Minnesota, and MLIS from the University of Washington.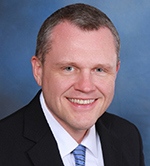 Patrick Flanagan
Research Analyst
BakerHostetler
Patrick Flanagan is a Research Analyst at BakerHostetler. With a background as a lawyer and librarian, he supports the firm's IncuBaker initiative. IncuBaker conducts research and development projects that explore the intersection of law, legal services, and technology. Flanagan helps the IncuBaker team and BakerHostetler stay current on market developments, substantiate their opinions in solid research, and deliver innovative solutions to clients.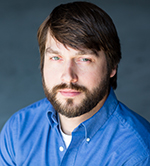 Jonathan Germann
Product Development
Thomson Reuters
Jonathan Germann works at Thomson Reuters in new product development and is passionate about creating innovative software solutions that enable attorneys better ways to serve their clients. He leverages a background in computer science, law, research, and product management to envision, test, create, and release innovative cloud software. Previously, Germann has held positions at Irell & Manella LLP, Georgia State Law School, and Gavelytics.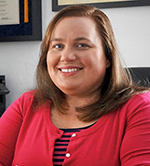 Jennifer González
Senior Legal Information Specialist
Law Library of Congress
Jennifer González works at the Law Library of Congress in the Digital Resources Division as a Senior Legal Information Specialist. She serves as the webmaster and metadata expert for the Law Library, preparing digitized collections for the web. In addition, she coordinates remote internships with law and library students around the world. Jennifer is passionate about enabling free and open access to legal information.
González has a bachelor's degree in history from the University of South Florida with a certificate in Latin American and Caribbean studies, a J.D. from Pace University School of Law with a certificate in international law, and a master's in library information science in law librarianship from the University of Washington. She previously worked in the education sector and was a professional musician.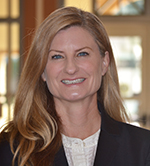 Sherry Leysen
Hugh & Hazel Darling Foundation Assistant Professor & Library Director
Chapman University Fowler School of Law
Sherry Leysen leads the Darling Law Library. Previously, Leysen held reference librarian positions at academic institutions and a county law library, and served as an associate director for public services. She is a member of the California State Bar, and is an active member of the American Association of Law Libraries and the Southern California Association of Law Libraries.
Leysen's primary research and teaching interests include advanced legal research, and foreign, comparative, and international law research and sources. Having also worked in intellectual property licensing before transitioning to law librarianship, Leysen understands the value and power of information and the critical role information professionals have in facilitating its usage.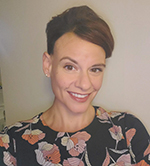 Elizabeth Manriquez
Scholarly Communications and Reference Librarian
University of Wisconsin Law School Library
Elizabeth Manriquez is the Scholarly Communications and Reference Librarian at the University of Wisconsin Law School Library. In this role, she oversees the management of the UW Law School Digital Repository, while also working with faculty to improve their citation metrics and scholarly visibility.
Before joining the University of Wisconsin, Manriquez was a Research Librarian and Assistant Professor of Law at the Wiener-Rogers Law Library at the William S. Boyd School of Law at the University of Nevada – Las Vegas. While there, she taught Advanced Legal Research – Intellectual Property.
Manriquez earned her B.A. in Economics from DePaul University, J.D. from Chicago-Kent College of Law and her MLIS from the University of Washington. While attending UW, Elizabeth received the Earl Borgeson Research Award in Law Librarianship for her article on linked data technologies in law libraries.
Amanda Runyon
Associate Dean and Director, Biddle Law Library
University of Pennsylvania Carey Law School
Amanda Runyon has led the Biddle Law Library at the University of Pennsylvania Carey Law School since 2019. The Biddle Law Library is an integral part of the Penn Law community, which prides itself on cross-disciplinary, public interest and innovation work. One of Runyon's primary goals for the Biddle Law Library is to foster strong intellectual partnerships between the librarians, law school faculty, clinics and others across the University. She also aims to position Penn Law as the leading law school for legal research instruction by taking a holistic approach to modernizing and transforming the legal research curriculum with a focus on preparing students for practice in a world rapidly changing by technology.
Runyon's decision to become a law librarian was partly inspired by her work in a state agency's legal services office, where she led their transition to electronic information systems. This project showed her the value that a strong grounding in legal information brings to knowledge systems, which she has built on in more than 15 years of experience as an attorney and librarian. Runyon is a proud first-generation graduate of state schools, having earned degrees from Eastern Michigan University (B.B.A in Economics), Ohio State University (J.D.), and University of Washington (MLIS).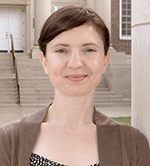 Rebecca Sherman
Assistant Librarian
U.S. Court of Appeals for the Ninth Circuit
Rebecca Sherman is an Assistant Librarian for the U.S. Court of Appeals for the Ninth Circuit, where she provides reference and user education services to the court and the public. She also supports the library's technology initiatives and works to foster civic engagement in the judiciary.
Her professional interests include access to justice and public access to legal information. She currently serves on the editorial board of the Disparity Law Journal and as the Education Committee Co-Chair for AALL's Legal Information Services to the Public.
Prior to joining the Ninth Circuit, Sherman served as a Research and Faculty Services Librarian at SMU Dedman School of Law and as a Reference Librarian at the Multnomah County Law Library in Portland, Oregon.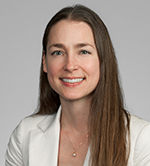 Emily Smith
Business Development Specialist — Marketing Technology
Latham & Watkins LLP
Emily Smith is a Business Development Specialist at Latham & Watkins, where she develops and manages marketing content across the firm's global practice and industry groups and helps to oversee the firmwide business development content management system. Before joining Latham, Smith was a research librarian at K&L Gates, and served from 2011-2013 as an adjunct lecturer at the University of Washington School of Law, where she taught the Foreign and International Legal Research course.
Smith earned her B.A. in English Literature from the University of Washington and her J.D. from Columbia University School of Law. Prior to receiving her MLIS from the University of Washington, Smith was an associate at Latham & Watkins and Wilson Sonsini Goodrich & Rosati, and clerked for the Hon. Frederic Block, U.S. District Court for the Eastern District of New York.