Informatics Advisory Board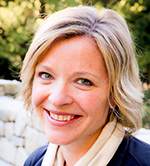 Jenny Abdo
Principal Business Manager, Amazon Advertising
Amazon
Abdo brings over 10 years of marketing and analytics experience to the Informatics Advisory Board. She was a member of the inaugural Informatics class and worked as a Research Analyst at the UW, studying people's interaction with technology following graduation.
Since then, Abdo has been an integral part of two startups that were acquired, including NetConversions, where she helped develop the company's website optimization practice. NetConversions was bought by aQuantive, and then Microsoft in 2008. In 2009, Abdo joined a TV advertising and analytics agency, PrecisionDemand (Lucid Commerce), where she helped build an agency from the ground up and managed the company's key accounts. PrecisionDemnand was acquired by Adap.TV in 2013. Jenny spent three years working in senior management with CDK Global before moving on to Amazon.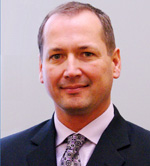 Kevin Cushman
Enterprise Information Architect
The Boeing Corporation
As an Enterprise Information Architect in the Information Architecture group within Boeing Information Technology's (Boeing IT) Information Management (IM) organization, Kevin Cushman works with members of IT and the business in the areas of information architecture, information management, data warehousing, business intelligence, governance, data quality, information asset management, master data management, content management, and process development.
Prior to his current role, Cushman held several different positions within the engineering and information systems/technology fields. Cushman started in Boeing Commercial Airplanes in 1991 as a Manufacturing Engineer supporting the 747 and 767 programs. From 1993 to 1996, he was a senior Tool Design Engineer supporting the mechanical handling equipment for the 747 and 767 programs. In 1996, Cushman transitioned to the information systems field becoming Data Management Specialist on Boeing Commercial Airplane's (BCA) Define and Control Airplane Configuration / Manufacturing Resource Management (DCAC/MRM) program. He was a member of the Data Conversion organization and represented his organization on the program's Integrated Design Team (IDT) as well as leading the efforts to define and prepare the engineering related data for conversion into the to-be DCAC systems. Following DCAC/MRM, Cushman transitioned into the BCA's Information Systems Transformation (IST) program where the role of the Information Architect was established. He participated in domain validations representing information architecture and was part of the team that established the BCA Computing Governance process.
In 2008, Cushman was a member of the first graduating class of BCA's Leadership Development Excellence (LDE) program. Cushman serves as a Boeing focal to the University of Washington's Information School as part of Boeing's Enterprise University Relations program, a position he has held since 2006. Cushman served in the Minnesota Army National Guard and Washington Army National Guard as an infantry soldier from 1986 to 1992 and achieved the rank of Sergeant E-5 (a Non-Commissioned Officer).
Cushman holds a Bachelor of Science degree in Mechanical Engineering from the University of North Dakota (1991), a master's degree in Business Administration from Seattle University (1994) and a Master of Science degree in Information Management from the University of Washington (2005).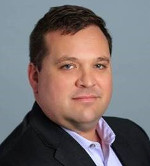 Joe Davey
Director, Technology and Advanced Analytics
West Monroe Partners
Joe Davey is a highly respected technology consultant focused on analytics strategy, custom application, mobile, dashboard and integration development, with the ultimate goal of creating exceptional outcomes for his clients.
Davey is an accomplished practice leader who has planned, developed, and launched practices for delivering cloud (AWS, Azure), portals and collaboration (Microsoft, Salesforce), technology enablement (custom development, mobile), customer experience (UX/CRM), and business intelligence/advanced analytics (Tableau, Microsoft, AWS, Hadoop) solutions. He also has opened new consulting offices, started new businesses from scratch, and built successful leadership and delivery teams. Davey's consulting experience spans many industries, including the health care, financial services, education, e-Commerce, retail, food and beverage, entertainment, travel, airline, not-for-profit, and public sectors. Davey joined West Monroe Partners in 2016 from Pariveda Solutions, where he was a vice president. Previously, he spent 10 years with Slalom Consulting in a variety of managing director and practice director/leader roles. Davey's prior roles included program manager for Microsoft and e-Business manager and systems analyst for Medtronic ERS.
Davey earned a Bachelor of Arts degree in History from the University of Washington and a Master of Business Administration degree with specialization in e-Commerce and Management from Seattle University.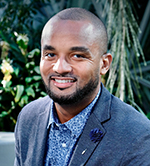 Taurean Jones
Staff Interaction Designer and UX Lead
Google Cloud
Taurean Jones is a Staff Interaction Designer and UX Lead for Google with more than 16 years of experience leading product design, graphic design and design education. He has shipped machine learning, artificial intelligence, business intelligence, data preparation, and data migration cloud products in all three leading public clouds (AWS, Microsoft Azure and Google Cloud). He is a passionate DEI leader and is driving several initiatives in and outside of Google.
Jones earned a Bachelor of Fine Arts degree in Graphic Design from West Virginia University and a Master of Fine Arts in Interaction Design from The Ohio State University.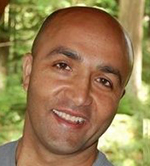 Bhushan Khanal
Vice President of Engineering
ExtraHop
Bhushan Khanal is the Vice President of Engineering at ExtraHop, where he leads engineering strategy and development. As one of the company's first employees, Khanal has played an instrumental role in architecting the ExtraHop platform, continuously working to push the boundaries of high-speed packet processing and stream analytics designed to manage the performance of today's complex, dynamic, and hyperscale environments.
Khanal brings over two decades of experience in building some of the world's highest performing networking and infrastructure technologies. At F5 Networks, he was responsible for all Layer 7 intelligence on the BIG-IP Application Delivery Controller, a multibillion-dollar product that cemented F5's position not only as a market-maker but also as a market leader in that category. Prior to F5, he was with Attachmate (previously WRQ), which transformed the mainframe for TCP/IP networking.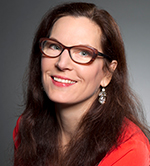 Nicole Maclean
Director, product design
Tableau Software
Nicole Maclean is the director of product design at Tableau Software. Prior to joining Tableau in August 2019, Maclean was a UX design lead at Google, developing data analytics products for the Google Cloud platform. She has been in the user experience design field for more than 15 years. Maclean began her career as an information architect focused on e-commerce at Nordstrom, then spent seven years leading UX design and research for news websites and mobile apps at The Seattle Times. From 2014-2017, she was the director of user experience Design for Getty Images, an industry-leading provider of creative and news imagery and video.
Maclean is a 2003 graduate of the iSchool's MLIS program. She has an undergraduate degree in journalism from the University of Wisconsin-Madison.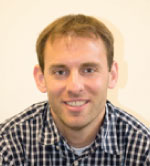 Irvin MacQuarrie
Principal SharePoint Developer
Liberty Mutual
MacQuarrie is responsible for leveraging SharePoint and other technological solutions to solve complex business needs. This requires extensive problem solving and planning and working closely with a tight-knit team as well as a wide range of customers.
Prior to coming to Liberty Mutual, MacQuarrie had extensive experience contracting for organizations like Seattle Public Schools, iSoftstone, 3Sharp, Green Rubino, and Engine Interactive. He began his career baptized by fire in full-time Consulting working for both EMC (Bellevue) and Intellinet (Atlanta). During his time at Intellinet, he was mentored by a SharePoint MVP for two years. These experiences have exposed him to numerous working environments from large to small, private and public, interactive design firms, Microsoft, and teams and customers of all shapes and sizes.
MacQuarrie migrated to the great Northwest from his home state of Florida to attend the University of Washington and immediately fell in love with the moderate summers and the natural beauty. He made his way to the Informatics program by way of the Business school and graduated with a B.S. in Informatics in 2005. He is an avid athlete and coaches the varsity tennis team at Rainier Beach High School.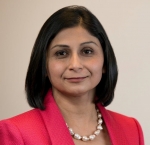 Rafat Naqvi
Global Vice President for Enterprise Applications
Avanade
Naqvi specializes in exploiting emerging technologies to transform business practices and outcomes from the status quo to the yet unimagined. Her current position of Global Vice President for Enterprise Applications at Avanade demands vision and thought leadership on the evolving role of enterprise information technology. As a veteran technology evangelist, she is a driving force in defining the digital workplace, leading cloud transformation, innovating digital service design, and exploiting enterprise data toward digital disruption. She is a thought leader in social and mobile computing across the enterprise. Naqvi recognizes the impact of change on organizations and is adept at leading teams through change with courage and compassion. She is an unabashed supporter of women in technology and business leadership.
Naqvi has a broad background in both information technology and consulting. She has led development of collaboration and customer relationship management solutions, as well as mobile applications, for clients across a wide range of industries. Her previous experience includes establishing a global IT transformation roadmap for Fortune-300 manufacturing and financial services firm Paccar, and leading a highly successful combined business/IT strategic planning initiative at Western Wireless. Prior to those accomplishments, she managed a $10 million portfolio across three regions for Novell. Naqvi began her career at Cambridge Technology Partners where she contributed to building an e-commerce consulting practice that increased company revenue by 50 percent during her tenure.
Naqvi holds a Bachelor of Science degree in Engineering, Telecommunications and Electronics and a Master of Science degree in Computer Science. She serves on the Board for the Informatics Program at the University of Washington. She is a member of the mentor program at the Foster School at the University of Washington.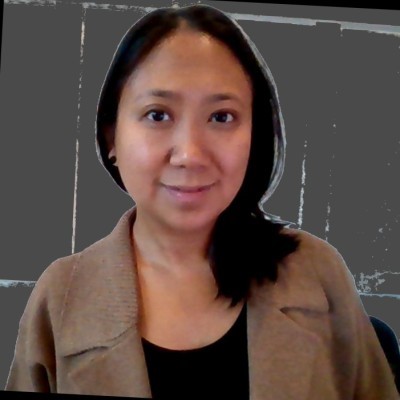 Jamie Prins
Principal Product Manager
Amazon
Jamie Prins is a product leader who has worked at Amazon for over 10 years. Currently she is a principal in Alexa, where she spearheaded the launch of Alexa's first masculine-sounding voice worldwide. She previously managed Alexa's North Star team which oversees Alexa's research catalog, usability testing, and voice design training programs. Prior to Alexa, she drove product management and marketing for Kindle Education and Amazon Logistics.
Before joining Amazon, Prins worked at Forum One, where she managed UX projects for clients in public health and education, including the Gates Foundation and Department of Education. Formerly, Prins was a strategist for Razorfish, where she leveraged her expertise in human-centered design to build their global site optimization and web analytics practice with Fortune 100 companies.

Prins has a B.S. in Informatics (4th cohort) and has a B.A. in Economics from the University of Washington.
Ansel Santosa
Software Engineer
Carbon Robotics
Ansel Santosa is a software engineer at Carbon Robotics. Sitting at the intersection of two of his passions, technology and farming, Carbon Robotics make robots that weed farms with lasers. Previously, he worked at Pioneer Square Labs, a startup studio and early-stage venture capital fund that he talked about in his 2018 TEDxUofW talk.
Santosa has always been passionate about technology, entrepreneurship and education. He started a freelance web design and development business in high school and did contract development work while earning his B.S. in Informatics from UW. Since graduating, he has been a full-time engineer in the vibrant Seattle startup community at ExtraHop, PSL, and Carbon Robotics. To scratch his education itch, he also developed the curriculum for and taught IT FDN 110: Foundations of Web Design and Development for UW PCE.
When he's not working, Santosa can be found at Ballydídean, his farm sanctuary on Whidbey Island.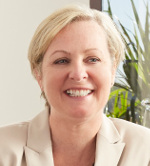 Julie Wesche
Vice President, Technology Business Solutions
BECU
Julie Wesche is a Vice President of Technology Business Solutions at BECU, the largest community-based credit union in the United States. As a member-owned, not-for-profit financial cooperative with more than 1 million members, BECU offers services designed to improve the economic and social well-being of all its members. At BECU, Wesche is responsible for the credit union's business applications covering Digital, Payments, Products, Core Banking, Finance, Marketing, Content Services, Technology, and internal business shared service areas.
Prior to joining BECU, Wesche held senior leader roles in technology at JPMorgan Chase and WaMu, and was also in professional consulting at Cable & Wireless. Wesche is a University of Washington alumni, holding a B.A. in Political Science, and has held several technical, ITIL and OpEx certifications.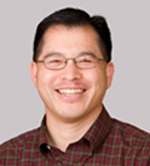 David Wu
Chief Information Officer
Point B
David Wu has spent his career in the management consulting industry, helping organizations use information technology to solve business problems. Wu joined Point B as a senior associate in 1997, bringing an extensive technology background and strong project leadership experience to his clients. He became CIO of Point B in 2008. Prior to joining Point B, he spent several years as a technical architect in the technology group at Andersen Consulting.
Wu currently serves on the CIO Council for NPower Northwest and is actively involved with his church and growing family. He received his bachelor's degree in Electrical Engineering from the University of Washington in 1990.