Founding Board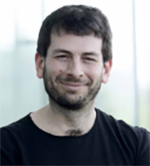 Blaise Aguera y Arcas
Distinguished Scientist
Google
Blaise Aguera y Arcas leads a team at Google focusing on machine intelligence for mobile devices — including both basic research and new products. His group works extensively with deep neural nets for machine perception, distributed learning, and agents, as well as collaborating with academic institutions on connectomics research. Until 2014, he was a distinguished engineer at Microsoft, where he worked in a variety of roles, including inventor and strategist, and led teams with strengths in inter­ac­tion design, pro­to­typ­ing, computer vision and machine vision, augmented reality, wearable com­put­ing and graphics. He has given TED talks on Sead­ragon and Pho­to­synth (2007, 2012) and Bing Maps (2010). In 2008, he was awarded MIT's prestigious TR35 ("35 under 35").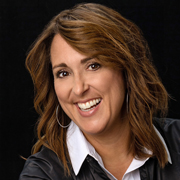 Julie Averill
Chief Technology Officer and Executive Vice President
lululemon athletica, inc.
Julie Averill is an executive technologist who transforms organizations by building aligned teams and creating innovative technologies. She is a strategic thinker and leader who drives consumer experiences and scales organizations. She has a global technology background where she has developed leading edge omni-channel strategies while managing privacy and risk.
Averill joined lululemon in 2017 and has played a critical role in leveraging advanced technology to transform lululemon's retail business and enhance guest experiences. Prior to joining lululemon, Averill served as REI's VP of IT (2014-2015) and first Chief Information Officer (2015-2017) and spent a decade at Nordstrom (2003-2014) where she held several key positions on the company's IT leadership team. She has also been recognized for her leadership in retail as CTO of the year in 2019 by Dive Awards. Averill earned her MBA from the University of Washington, and a BA in computer science from Seattle Pacific University.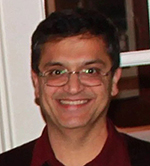 Devindra Chainani
Product Management - Microsoft Security
Microsoft Corporation
Devindra Chainani manages a team of product managers in the engineering team for Microsoft Security. In this role, Chainani and his team help drive the developer experience for partners who extend Microsoft Security services. Chainani has worked at Microsoft for over two decades, managing engineering teams for products such as Microsoft Windows, Microsoft Office, Microsoft Visual Studio and Microsoft Azure.
Prior to joining Microsoft, Chainani worked as a lecturer at the College of Engineering, Pune, teaching courses in microprocessor systems. He graduated with an engineering degree in Bio-Medical Instrumentation from the same college. Besides engineering, Chainani has a passion for science and technology education. He worked closely with researchers from the Massachusetts Institute of Technology (MIT) on programming systems for kids, a field in which he now holds a couple of patents. He now serves on the Technology Advisory Board, the Next Generation Learning Committee and the Board of Trustees for University Prep Academy, Seattle.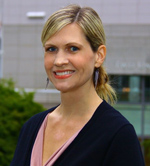 Kristie Duffin
CTO
Cascade Asset Management Co.
Kristie Duffin is the Chief Technology Officer for Cascade Asset Management Company, a 100+ billion-dollar investment management firm responsible for managing the assets of Bill Gates and the Bill and Melinda Gates Foundation. Duffin joined Cascade in 2016 to drive the strategy for Cascade's cloud infrastructure, cybersecurity, and data and application platforms.
Previously Duffin was Managing Director and Head of Global CRM at BlackRock based in Seattle and London. Duffin has held several technology leadership positions with financial companies managing software development, product and program management, and technology infrastructure.
Duffin is on the Advisory Board for the University of Washington Bothell School of Business and is a graduate of the University of Washington Seattle Foster School of Business with both a BA and a Technology MBA.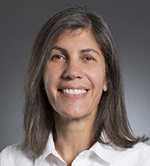 Jodi Green
Community activist & philanthropist
Microsoft (retired)
Born and raised in Sheepshead Bay, Brooklyn, New York, Jodi Green was the first in her family to attend college, earning her bachelor's degree from Brown University in 1983. She was one of only three women in her graduating class to earn a Bachelor of Science in Computer Science.
Accepting a position with the Microsoft Corp., Green led the development teams for Microsoft Word and the first version of Microsoft Outlook. Since retiring in 1998, Jodi has remained active in the community through philanthropic work and serving as a trustee for a variety of non-profits.
Green previously served as co-chair of the University of Washington's Be Boundless campaign and is a former UW Foundation Board Chair. She also serves in a leadership capacity on the Seattle Parks Foundation and Washington Women's Foundation Boards and is a member of the Henry Art Gallery Advisory Council and the Seattle Public Library Foundation Emeritus Board.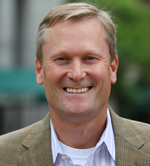 Troy Johnson
Chief Growth Officer
Slalom
Troy Johnson is a co-founder and Chief Growth Officer at Slalom. He has been with the company since 1994 and is responsible for leading Slalom's initiatives and efforts to expand reach by opening new markets within the U.S. and internationally. Johnson also oversees Slalom's Global Sales and Talent Acquisition teams. Johnson's previous positions included roles with First Interstate Bank and the Colorado Rockies. Johnson received a B.A. from the University of Iowa with a double major in Economics and Communications.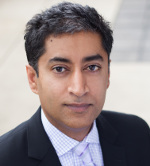 Suresh Krishnan
Managing Director – IT Common Services
Alaska Air Group
Suresh Krishnan serves as Managing Director, IT Common Services for Alaska Air Group. In this role, he provides leadership for the airline's Data Services, Middleware Services, Mobile COE, Quality Engineering and IT PMO departments.
Krishnan has extensive experience with technology transformations across multiple industries and has successfully delivered numerous large-scale technology initiatives. Prior to joining Alaska Air Group, Krishnan has held IT leadership positions at multiple companies including Southwest Airlines, United Airlines, HP-EDS, and Verizon Wireless.
Krishnan has a Bachelor of Science degree in Electrical & Computer Engineering from Illinois Institute of Technology and a MBA from the University of Texas at Arlington.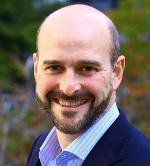 Eric Larsen, CFA
CEO and Co-founder
SIDx Inc.
Eric Larsen currently serves as CEO of SIDx Inc. An experienced entrepreneur, Larsen works with emerging Northwest companies seeking to scale by leveraging his broad experience in engineering, technology, finance, and business operations. He advises several companies and has led multiple fundraising rounds.
Previously, Larsen held several senior leadership positions at Quellos and BlackRock. He initially joined Quellos in 1998, a leading alternative investment manager (fund of hedge funds and private equity funds). During his tenure at Quellos he led the technology team, building the proprietary, world-class research, operations, and customer management system Quasar that became a key strategic advantage for Quellos. Larsen developed processes and technology to scale the business from 17 employees with $324 million in assets, to 350 employees with $25 billion in assets. He concurrently was the head of Financial Risk Management through 2003, analyzing portfolios and conducting research on quantitative hedge fund strategies. For the Quellos Financial Ventures program he advised emerging hedge funds on risk management, operations, and technology.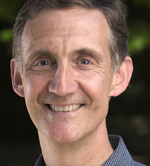 Edward D. Lazowska, Ph.D.
Bill and Melinda Gates Chair
Computer Science & Engineering, University of Washington
Ed Lazowska holds the Bill & Melinda Gates Chair in Computer Science & Engineering at the University of Washington. Lazowska's research and teaching concern the design, implementation, and analysis of high-performance computing and communication systems.
He is a member of the Technical Advisory Boards for Microsoft Research, Voyager Capital, Ignition, Frazier Technology Ventures, Madrona Venture Group, and Impinj, and of the Boards of Directors of Data I/O Corporation and Lguide.com. He is a member of the ACM Council, the Boards of Directors of the Washington Software Alliance and the Technology Alliance of Washington. He also serves on the Washington State Information Services Board, for which he was recognized in 2002 by Government Technology magazine as a member of the inaugural "GT 25" national leaders of information technology in state government.
Lazowska received his A.B. from Brown University in 1972 and his Ph.D. from the University of Toronto in 1977, when he joined the University of Washington faculty.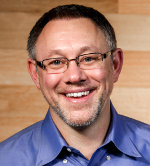 Brian Lent
Co-Founder and Chief Executive Officer
Plunk
Brian Lent is a data science pioneer who has been at the forefront of data mining, machine learning, forward-thinking analytics, and leading-edge AI technology for over three decades.
As the co-founder and CEO of Plunk, Lent is building the first real-time home analytics platform. With a world-class team of data scientists, Lent is bringing advanced data mining, AI & ML algorithms to the world's largest asset class — residential real estate. Prior to Plunk, Lent founded the big data analytics company Medio Systems, supporting 440+ million consumers in over 100+ countries. In 2014, Medio was acquired by Nokia (HERE Technologies), after which Lent was promoted as Chief Technology Officer. Previous to HERE Technologies, Lent spent most of his career leading groundbreaking technology work for companies including SGI, IBM, Intelligent Results (fintech analytics acquired by First Data Corp) and Junglee, which was acquired by Amazon in 1998 where Lent created the company's first data mining group, formed its analytic infrastructure and integrated Junglee's product recommendation engine into Amazon's data-driven consumer experiences and predictive analytics systems.
While earning his master's and Ph.D. candidacy at Stanford University in Computer Science, he co-founded Mining Data at Stanford (MiDAS), the research lab which incubated the Google crawler and search engine in 1994. As a recipient of both the prestigious National Science Foundation and Department of Defense Office of Naval Research Graduate Fellowships, Lent is a key industry thought leader and author of numerous professional publications and patents.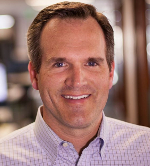 Mark Mader
President and CEO
Smartsheet
Mark Mader serves as president and CEO of Smartsheet, a high-growth software company transforming the way organizations plan, track, automate, and report on work at scale. Based in Seattle, Mark leads a high-performing team of over 800 employees bringing to market a SaaS platform used by millions of people at over 74,000 customers, including more than half of the Fortune 500.
Mark is a recognized leader in the technology community, having been named Ernst & Young's Entrepreneur of the Year in Technology for the Pacific Northwest, and GeekWire's CEO of the Year. Under his leadership, Smartsheet was named Washington's Best Workplace by the Puget Sound Business Journal, and Seattle's Next Tech Titan by GeekWire. Mark also serves as a board member of the University of Washington Information School, one of the world's top information science programs.
Passionate about entrepreneurship and tech innovation, Mark is a contributor to media outlets like CNBC and Entrepreneur, and has been a featured speaker at many events, including Startup Grind, YPO Innovation Week, and the NYSE Tech Leadership Summit. Prior to Smartsheet, Mark served as senior vice president of global services for Onyx Software, leading the consulting and customer-facing teams in the Americas, Europe, and Asia. A dual-citizen of Germany and the United States, he has spent considerable time working and living abroad and applies that global perspective to the products and services that Smartsheet delivers. Mark graduated with a B.A. in Geography from Dartmouth College.
Twitter - @MarkMader
LinkedIn - www.linkedin.com/in/markmader/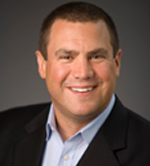 Chris Miller
Technology Advisory Executive
Miller Group LLC
Chris Miller guides the development of technical infrastructure and applications architecture for Avanade. He also works closely with Microsoft to ensure Avanade's position as an aggressive early adopter of Microsoft enterprise technologies.
Miller joined Avanade after 16 years at Accenture, where he served as a senior director for Accenture's Collaboration 2.0 program. In this role, Miller oversaw a multi-year, award-winning initiative to enable 180,000 global employees with next-generation collaboration capabilities.
Miller's prior experience spans a wide range of technology and consulting functions, focused on leveraging Microsoft technology on a true enterprise scale for Accenture and its clients. Miller has held various positions in the IT organization with responsibility for providing the IT products, services and support for many of Accenture's internal business practices, including HR, marketing, facilities, and legal. Miller also spent 10 years with Accenture's consulting practice, directing large solution-oriented projects at global retail and pharmaceutical clients.
Miller has a bachelor's of science degree in finance, with minors in mathematics and history, from Indiana University.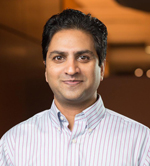 Rajesh Naidu
Senior Vice President, Chief Architect and Head of Data Platform & Data Management
Expedia
Rajesh Naidu is a technology executive with extensive experience in leading global cross-functional teams and enterprise programs to develop leading edge innovative solutions at scale. Naidu has been with Starbucks for more than nine years and is responsible for Architecture, Emerging Technology and Data & Analytics Technology Platforms. Naidu is a valuable member of the Starbucks Technology leadership team and as Chief Architect has purview over Enterprise and Information Architecture in a global capacity. In his capacity as the leader of the Emerging Technology team, Rajesh is helping accelerate innovation and foster new technology partnerships. By having responsibility for Business Intelligence, Master Data Systems, Analytics & Data platforms, Naidu, in partnership with Starbucks business teams, is helping deliver cutting edge analytics solutions and breakthrough capabilities in AI/ML to solve complex business problems at scale.
Prior to Starbucks, Naidu held leadership roles at SAP and Hewlett Packard. Naidu has a master's in civil engineering from Texas Tech University.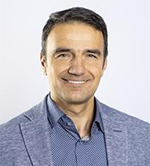 Florin Rotar
Chief Technology Officer
Avanade
Florin Rotar is Avanade's CTO and is responsible for the strategic technology direction for the company. He is leading Avanade's Emerging Technology Group, Portfolio Management & Incubation Teams, Global Innovation Team and Market Research function.
Curious by nature and a technologist by trade ever since he typed LOAD "*", 8,1 on his Commodore 64 in 1983, Rotar is an optimistic believer in the power of technology to make a genuine human impact. With a background as an entrepreneur, a practitioner and a technology leader, and spending the last 20 years between the U.S., U.K., Sweden, Denmark, Norway, Finland, he uses his experience to guide teams and clients through the journey of realizing the potential and promise of the Microsoft platform. Rotar is a published co-author of the book "We the People: Human Purpose in a Digital Age: A Guide to Digital Ethics for Individuals, Organizations and Robots of All Kinds."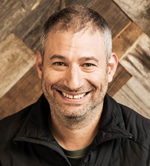 Dan Shull
SVP, Chief Technology Officer
REI Co-op
Dan Shull serves as REI's chief technology officer. In this role, Shull leads the co-op's actions to engage the outdoor community through technology across its retail stores, ecommerce channels and more.
Shull joined the co-op in May 2018 to lead customer-facing technology strategy giving everyone, from store employees to customers, what they need to connect with the co-op. This role brought together REI's digital and in-store experience, organizing the work in a way that was customer-focused. Shull provided leadership and vision to unite and drive these foundational parts of the business, seamlessly bringing them all together.
Previously, Shull served as chief information officer at Signet Jewelers. Prior to that, he was vice president of technology strategy, architecture and portfolio at Nike and responsible for developing the future state vision for Nike Technology. Shull has over 30 years of Fortune 500 experience helping large technology teams and companies achieve success across a wide range of challenges.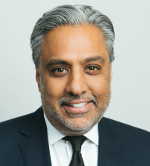 Geevy Thomas
As Nordstrom's Chief Innovation Officer, Geevy Thomas works with his team to support forward-thinking efforts to evolve stores and better serve customers for the future.
Prior to this role, Thomas had served as president of Nordstrom Rack since 2009. He supported the company's Nordstrom Rack stores, including operations, merchandising, strategy, finance and store planning.
Thomas joined Nordstrom in 1983 as a salesperson in men's furnishings and worked his way through college. After graduating from the University of Washington, he went on to hold numerous positions throughout the company including store, regional and buying management. After working as regional manager for Los Angeles, Thomas served as vice president from 1998-2000, and then executive vice president and general merchandising manager for full-line stores from 2000-2002. In 2002, he was promoted to executive vice president, south regional manager for full-line stores where he served from 2002-2009 before assuming the role as president of Nordstrom Rack.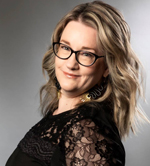 Wendy Turner-Williams
Chief Data Officer
Tableau
Wendy Turner-Williams is the Chief Data Officer for Tableau. In this role, she manages Tableau's enterprise Data Strategy, Data Platforms & Services, Data Governance & Management Maturity, Data Risk, and Data Literacy efforts while also serving as Chief Data Strategy Advisor. Turner-Williams is responsible for the delivery of trusted, high business-value data and supporting culture to meet business operations, automation, or transformational decisioning making needs.
Turner-Williams has more than 20 years experience in data, software, and digital transformation, including enterprise roles at Salesforce, and Microsoft. She is a tenured data thought-leadership author with publications through Forbes, Gartner, and Forrester, and an active speaker at events such as Grace Hopper and Gartner D&A. She is on the Advisory Board of the Data Leadership Collaborative and is a graduate of Oklahoma State University.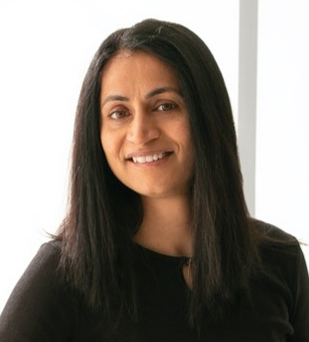 Pawan Uppuluri
Chief Technology Officer
Glossier
Pawan Uppuluri is the Chief Technology Officer of Glossier, the digital-first beauty company that's on a mission to inspire everyone to find joy and confidence in their personal beauty style. Founded in 2014, Glossier is reimagining the beauty shopping experience with a people-first approach to discovery, both online and offline.
Prior to joining Glossier, Uppuluri spent 14 years at Amazon, most recently as Director of Software Development in Alexa. During her career at Amazon, she led engineering & product teams for various businesses from the seller business to daily deals and food delivery. In Alexa, she led Alexa experiences for voice-of-the-customer and news and later, she was responsible for Alexa orchestration engine which was the backbone workflow for Alexa. Uppuluri took multiple expat assignments in her career. She was a key leader in building the Amazon Hyderabad development center in India, and has extensive experience in building and managing remote/global teams. She started her career as a software development engineer at i2 Technologies (now Blue Yonder) in Dallas, Texas. At i2, Pawan built software for supply chain planning, procurement and master data management.
Uppuluri was named in Forbes' "Next CIO 2021 - 50 innovative technology leaders transforming business for a radically different world." She received her undergraduate engineering degree at the Indian Institute of Technology, Madras, and completed her graduate studies at University of Texas, Austin. She lives on the Eastside with her husband and two sons and spends much of her free time being a soccer mom and hiking with family.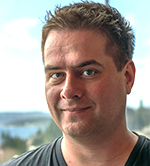 Nick Whiting
Senior Director of Frameworks, Simulation, and Research
Epic Games
Nick Whiting is Senior Director of Frameworks, Simulation, and Research Engineering, as well as Studio Head of the Bellevue studio at Epic Games. His work focuses on various aspects of the Unreal Engine, which powers a wide range of applications from gaming to film to the enterprise space. His previous technical work focused on programming and scripting languages, as well as on virtual and augmented reality applications. Over the past 13 years at Epic, in addition to his work on the core technologies of the engine, he has also shipped several award-winning game titles, such as "Fortnite," "Robo Recall" and "Gears of War 3."
Previously, Whiting served as the first chair of the OpenXR working group, which works to create an open standard for virtual and augmented reality applications and hardware. He graduated from the University of Colorado at Boulder with degrees in Electrical and Computer Engineering and Japanese, and with a certificate in Biomedical Engineering.