Founding Board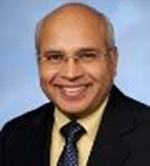 Chandan Chauhan
CEO and Co-founder
ClockTree Systems Inc.
Chandan Chauhan is co-founder and CEO of ClockTree Systems Inc. Previously, he was co-founder and Senior Vice President of Product Management at Intelius from its inception in 2003 until 2014. From 2000 until 2002, Chauhan was Vice President of New Technologies at InfoSpace, Inc. From 1987 until 1999, Chauhan held several senior management positions at Microsoft Corporation in the Windows Operating System and MSN divisions.
Chauhan holds an M.S. degree in Computer Science from the University of Alaska, Fairbanks, and an M.S. degree in Electrical Engineering from Technical University of Nova Scotia, Halifax.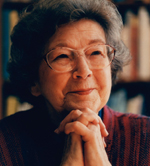 Beverly Cleary
Children's author and National Medal of Arts Recipient
Beverly Cleary is one of America's most popular authors of children's fiction. Her books appear in over twenty countries in fourteen languages and her characters–including Henry Huggins, Ellen Tebbits, Otis Spofford, and Beezus and Ramona Quimby, as well as Ribsy, Socks, and Ralph S. Mouse–have delighted children for generations.
Born in McMinnville, Oregon, she is a graduate of the University of California Berkeley and the University of Washington School of Librarianship (now the Information School). After college, she became the children's librarian in Yakima, Washington. It was there a child once asked her, "Where are the books about kids like us?"
Cleary's books have earned her many prestigious awards, including the American Library Association's Laura Ingalls Wilder Award and the 2003 National Medal of Art from the National Endowment of the Arts. Her book Dear Mr. Henshaw received the 1984 John Newbery Medal. Her books Ramona and Her Father and Ramona Quimby, Age 8 were named 1978 and 1982 Newbery Honor Books, respectively.
In 2000, to honor her invaluable contributions to children's literature, Beverly Cleary was named a 'Living Legend' by the Library of Congress. In 2008, the University of Washington named Cleary its Alumna Summa Laude Dignata, the highest honor bestowed on an alumna in recognition of her lifetime achievement.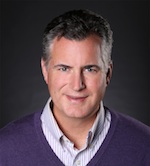 Bob L. Davis
Corporate Vice President, Skype Business Services & Office 365 Customer Experience
Microsoft Corporation
Bob Davis is responsible for driving Microsoft's growth in Skype for Business voice and conferencing services, letting customers collaborate with anyone, anywhere, on any device, with the security and control they need. He is also responsible for ensuring a great Office 365 experience throughout the lifecycle for customers and partners of all sizes, including commercial, education, and public sector customers. He represents the OPG engineering teams with customers and partners and at large events. Davis played an integral part in founding the first version of Office 365 and has occupied leadership positions since its inception as it's become a fast-growing multibillion-dollar business with millions of customers.
Davis joined Microsoft in 1993, and prior to helping lead Microsoft's transformation to the cloud, had responsibility for Microsoft's global IT infrastructure. That included computer systems, datacenters, and networking worldwide where Microsoft IT played a unique role as first and best custome,r providing valuable input, feedback, and real-world experience to the Microsoft product groups developing enterprise products.
Between his undergraduate and graduate education, Davis was a White House intern. During his internship, he was a member of White House Press Office and worked with the administration's spokesman.
Davis attended the University of Washington where he met his wife, Larina, and graduated with a B.A. (hons) in economics. He earned his M.Sc in economics (European Studies) at the London School of Economics (LSE).
Davis is active in the community, where he serves on the University of Washington Foundation Board of Directors and co-chairs the nominating committee. He also serves as chair of the iSchool's efforts during the UW $5 billion "Be Boundless – For Washington, For the World" campaign. He also served on the UW Athletics Board during the campaign to rebuild Husky Stadium.
Davis and his wife live in the Seattle area and are avid outdoors enthusiasts with a special passion for climbing and backcountry skiing in the North Cascades.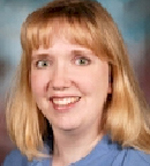 Kim Hargraves
Director of Business Operations and Compliance Management
Microsoft Corporation
As Director of Business Operations and Compliance Management at Microsoft, Kim Hargraves is responsible for the strategy and risk management program supporting such topics as privacy, accessibility and geopolitical intelligence. This includes developing and implementing global programs that enhance the privacy features of Microsoft products, services, processes and systems. Hargraves focuses on evaluating enterprise policies, risk management and corporate governance structures as they relate to privacy management and is also involved in analyzing technology policy areas such as Radio Frequency ID (RFID) as an advocate for strong privacy safeguards.
Previously, Hargraves managed the business/IT internal audit team at Microsoft, engaging in audit support initiatives to assess systems risk and performing audits across Microsoft's business units. Hargraves was responsible for providing integrated systems audit support services for operations audits, systems development and process reengineering. In addition, she developed a privacy assurance program to enhance Microsoft's ability to ensure compliance with related laws, regulations, corporate directives and best practices.
Prior to joining Microsoft, Hargraves held positions at PricewaterhouseCoopers related to security consulting and financial auditing. She also conducted financial analysis for Specialty Brands.
Hargraves is a member of the International Association of Privacy Professionals, the Institute of Internal Auditors and the Information Systems Audit and Control Association. She holds CIPP, CPA, and CISA certifications.
Jessie Hey
Dr. Jessie Hey has a wide international experience of providing knowledge management services to users, and particularly researchers, both in research laboratories and in academia. She has a Master's degree in Physics from Oxford followed by postgraduate qualifications in Education and in Library and Information Science. She managed the Library and Learning Centre Programmes for IBM's research and development lab in the UK for 10 years.
Following her more recent work in providing and researching hybrid libraries - joining the traditional and electronic worlds - she gained a Ph.D. in resource discovery in digital libraries in the Intelligence, Agents, Multimedia Group at the University of Southampton in the UK. She has been active in the worldwide community of Open Access to Research and Scholarship for over 10 years researching practical and innovative ways of developing archives, including the now established institutional repositories, in collaborations between librarians, computer scientists, authors and end users.
Her recent research projects, such as TARDis, PRESERV, MURLLO, and CLADDIER have been addressing a wide spectrum of repository issues such as practical models, long term curation and preservation, and linking with e‐learning and research data.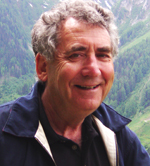 Hon. Donald J Horowitz
Former Superior Court Judge
Career devoted to both legal and social justice
Judge Horowitz has been active in the justice and legal systems for almost fifty years, and continues to be fully involved in efforts to improve the quality and delivery of justice to all. For many years he has chaired the Access to Justice Technology Committee of the Washington State Access to Justice (ATJ) Board, and has been a member of the ATJ System Impediments Committee. Judge Horowitz is a former Superior Court and Juvenile Court Judge in the State of Washington and for over thirty years has served as a mediator and arbitrator. He has also served as Senior Assistant Attorney General for the State of Washington, the first Chief Counsel for the Washington State Department of Social and Health Services, where, among other accomplishments, he authored significant legislation such as Washington State's Crime Victim Compensation Act, and Child Abuse Reporting Law. He later served as that Department's Deputy Secretary.
Judge Horowitz received his B.A. from Columbia University and his L.L.B. degree from Yale Law School. He has been a member of the Washington State Board of Bar Examiners, an Adjunct Professor of Law at the University of Puget Sound (now Seattle University) Law School, and an instructor for the National Institute of Trial Advocacy. He is a member of the Board of Trustees of Seattle University. He currently serves on the founding advisory board to the University of Washington Information School, the advisory boards of the Center for Law, Commerce and Technology at the University of Washington Law School and of the Access to Justice Institute of Seattle University School of Law, and on the National Advisory Board of the Fred T. Korematsu Center for Law and Equality at Seattle University School of Law. He is a Technical Support Member of the Washington State Minority and Justice Commission, and serves on various committees of the Washington State Bar Association and the Washington State Access to Justice Board.
He is a founder, past Board Chair and current Board member of Seattle SCORES, an after-school program for grade school boys and girls in low resource communities and schools that combines soccer, literacy through creative writing, and community service to empower at-risk children, enable them to discover their self-worth, and teach them the skills to obtain a meaningful education and live a successful life.
Alan Johnson
Former Senior Vice President & CTO
Jeppesen, a Boeing Company
Alan Johnson is the director of Technology Development for Digital Aviation – a unit of Commercial Aviation Services. In this capacity, he oversees the development and delivery of technology and advanced software solutions focused on providing flight-critical data and optimizing customer operations and environmental performance.
He is a former vice president and chief technology officer of Boeing subsidiary Jeppesen, an information solutions company providing operations and navigation products and services to the aviation and marine transportation industries around the world. He was named to the Jeppesen position in June 2012, and became the leader of the newly formed Boeing Digital Aviation organization in October of 2012.
Johnson joined Boeing in 1982 and has held a variety of technical and business leadership roles in Commercial Airplane, Space & Defense Systems and Shared Services Group, with strong emphasis on program and project management, information technology and product support. Most recently, he served as the Information Technology business partner for Boeing Commercial Airplane Sales and Customer Support, as well as IT director for Commercial Aviation Services.
Previously, Johnson was director of Information Management, where he was responsible for developing and implementing a data and information strategy within Boeing Information Technology. He has also served as Information and Data Services director for the Boeing Commercial Airplanes Information Systems Group, Information Systems director of the 737/757 Airplane Programs Group, and SSG-Internal Computing Information Services director for Boeing.
Johnson is a graduate of Kansas State University, receiving a Bachelor of Science degree in Computer Science. He also completed the Advanced Management Program at the Harvard Business School. Involved in education, Johnson sits on the Information School Board for the University of Washington.
He is married with two children and enjoys golf, fishing, and cooking.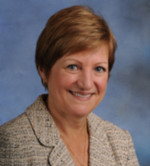 Kris M. Kutchera
Principal
Kutchera Advisory Services
Kris Kutchera serves on the State of Washington Technology Services Board, the University of Washington iSchool Founding Board and the Technology Access Foundation (TAF) Board of Directors. She has more than 30 years of experience in the IT industry. For the last 10 years, Kutchera was vice president information technology for Alaska Airlines, leading the team recognized for its award-winning alaskaair.com website, mobile applications, loyalty program and industry-leading airport automation.
She began her career at Boeing Computer Services and Cap Gemini America before moving on to leadership positions at Washington Natural Gas (now part of Puget Sound Energy), Fluke, and F5 Networks, where she served as vice president of information technology for five years.
Kutchera graduated from the University of Wisconsin-Madison with a Bachelor of Science degree in zoology. She trained and taught as an instructor at Boeing Computer Services, and in 2009 she graduated from the Executive MBA program at the University of Washington Foster School of Business.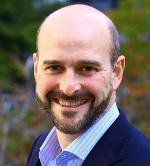 Eric Larsen, CFA
CEO and Co-founder
SIDx Inc.
Eric Larsen currently serves as CEO of SIDx Inc. An experienced entrepreneur, Larsen works with emerging Northwest companies seeking to scale by leveraging his broad experience in engineering, technology, finance, and business operations. He advises several companies and has led multiple fundraising rounds.
Previously, Larsen held several senior leadership positions at Quellos and BlackRock. He initially joined Quellos in 1998, a leading alternative investment manager (fund of hedge funds and private equity funds). During his tenure at Quellos he led the technology team, building the proprietary, world-class research, operations, and customer management system Quasar that became a key strategic advantage for Quellos. Larsen developed processes and technology to scale the business from 17 employees with $324 million in assets, to 350 employees with $25 billion in assets. He concurrently was the head of Financial Risk Management through 2003, analyzing portfolios and conducting research on quantitative hedge fund strategies. For the Quellos Financial Ventures program he advised emerging hedge funds on risk management, operations, and technology.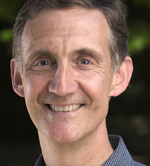 Edward D. Lazowska, Ph.D.
Bill and Melinda Gates Chair
Computer Science & Engineering, University of Washington
Ed Lazowska holds the Bill & Melinda Gates Chair in Computer Science & Engineering at the University of Washington. Lazowska's research and teaching concern the design, implementation, and analysis of high-performance computing and communication systems.
He is a member of the Technical Advisory Boards for Microsoft Research, Voyager Capital, Ignition, Frazier Technology Ventures, Madrona Venture Group, and Impinj, and of the Boards of Directors of Data I/O Corporation and Lguide.com. He is a member of the ACM Council, the Boards of Directors of the Washington Software Alliance and the Technology Alliance of Washington. He also serves on the Washington State Information Services Board, for which he was recognized in 2002 by Government Technology magazine as a member of the inaugural "GT 25" national leaders of information technology in state government.
Lazowska received his A.B. from Brown University in 1972 and his Ph.D. from the University of Toronto in 1977, when he joined the University of Washington faculty.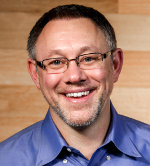 Brian Lent
Chief Technology Officer
HERE Technologies
Brian Lent is an industry-recognized technology pioneer in big data analytics. He brings more than two decades of technology, entrepreneurial and product leadership to HERE Technologies. In 2004, he co-founded mobile analytics pioneer Medio Systems. Lent served as its CTO, Chairman of the Board and founding CEO. Prior to the creation of Medio, Lent was the founder and CEO of Intelligent Results, a leading business analytics enterprise software company later acquired by First Data Corp. He also held the position of Director of Information Technology at Amazon.com. Before joining Amazon, Lent worked at Silicon Graphics and IBM Almaden Research Center and served as Principal and Director of Applications at Junglee Corporation, the first company to launch a shopping comparison search and recommendations engine, which was acquired by Amazon in 1998. While in the Ph.D. program at Stanford University, he co-founded MIDAS (Mining Data at Stanford), the same lab that incubated the Google crawler and search engine. Lent holds a B.S. in Computer Science from the University of Nevada, Reno and a master's and Ph.D. candidacy in Computer Science from Stanford University.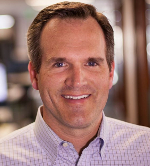 Mark Mader
CEO
Smartsheet
Mark Mader is passionate about building high performance teams that deliver impactful products and delight customers. As CEO of Smartsheet since 2007, Mader drives the company's overall strategy and mission of shaping and bringing to market a cloud-based work execution platform that helps people and organizations move from idea to impact — fast.
Leveraged by many of the world's leading brands — and millions of information workers — Smartsheet has been recognized by Forbes as one of the world's top 100 private companies in cloud computing. Under Mader's leadership, the company has experienced rapid growth, earning a spot on the Deloitte Fast 500 list for a third year running.
Prior to Smartsheet, Mader served as senior vice president of global services for Onyx Software, leading the consulting and customer-facing teams in the Americas, Europe, and Asia. A dual-citizen of Germany and the United States, he has spent considerable time working and living abroad and applies that global perspective to the products and services that Smartsheet delivers. He graduated with a B.A. in Geography from Dartmouth College.
Gerri Martin-Flickinger
Executive Vice President, Chief Technology Officer
Starbucks
Gerri Martin-Flickinger, Starbucks' chief technology officer, leads the global IT (information technology) function and plays a key role in shaping the technology agenda across the Starbucks business.
She joined Starbucks in 2015 with 30 years of experience leading large-scale global IT organizations for companies experiencing explosive growth through acquisition, global expansion and implementing new business models. She most recently served as Adobe's senior vice president and chief information officer, where she oversaw Adobe's global Information Technology team and played a key role in enabling Adobe's transformation to a cloud-based business.
Her expertise includes leading organizations through transformational change, connecting IT to the needs of the business and aligning IT costs. Before joining Adobe, Martin-Flickinger was CIO of VeriSign, where she oversaw corporate information technology services for the company's 60 offices worldwide. Prior to VeriSign, she served as CIO for Network Associates, Inc. and McAfee Associates, Inc. Before joining McAfee, she held several senior systems roles at Chevron Corporation, including serving as process consultant to Chevron's executive staff.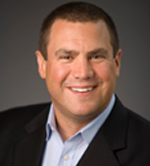 Chris Miller
Chief Technology Innovation Officer
Avanade
Chris Miller guides the development of technical infrastructure and applications architecture for Avanade. He also works closely with Microsoft to ensure Avanade's position as an aggressive early adopter of Microsoft enterprise technologies.
Miller joined Avanade after 16 years at Accenture, where he served as a senior director for Accenture's Collaboration 2.0 program. In this role, Miller oversaw a multi-year, award-winning initiative to enable 180,000 global employees with next generation collaboration capabilities.
Miller's prior experience spans a wide range of technology and consulting functions, focused on leveraging Microsoft technology on a true enterprise scale for Accenture and its clients. Miller has held various positions in the IT organization with responsibility for providing the IT products, services and support for many of Accenture's internal business practices, including HR, marketing, facilities, and legal. Miller also spent 10 years with Accenture's consulting practice directing large solution-oriented projects at global retail and pharmaceutical clients.
Miller has a bachelor's of science degree in finance, with minors in mathematics and history, from Indiana University.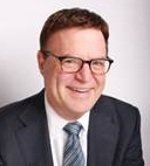 Tom Morgan
Chief Information Officer and Senior Vice President
BECU
Tom Morgan leads the Information Technology Division at BECU, the fourth largest credit union in the United States and the largest in Washington state. With more than 30 years of financial services industry experience, Morgan is a seasoned senior executive in the areas of technology, operations and finance.
Prior to joining BECU in 2014, Morgan was Home Lending Chief Information Officer at both Bank of America and JP Morgan Chase and served on the Mortgage Bankers Association's Residential Technology Steering Committee. During his tenure in the home lending segment, he oversaw the largest U.S. servicing conversion, including development and implementation of strategies that simplified and streamlined home lending originations, capital markets, and servicing platforms. Previously, Morgan served as CIO in Corporate Technology for Washington Mutual and FleetBoston Financial, where his background included managing the acquisition, integration, and divestiture of over 30 financial institutions.
While earning his Bachelor of Sciences degree at the University of Maine, Morgan began his banking career serving as Treasurer of the UMO Student Federal Credit Union. He is also a graduate of the Harvard Business School Executive Education Program and holds a Six Sigma Champion certification. Presently, Morgan is a member of the Founders Council of The Williams Institute, a non-profit foundation that is part of the UCLA Law School and is on the Board of Directors of ArtsWest, a non-profit theater company in West Seattle. ArtsWest produces artistic events that provide conversation, incite the imagination and uses live theater as a powerful agent of change.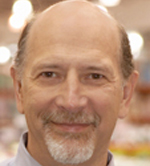 Paul G. Moulton
EVP/CIO
Costco Wholesale
Paul Moulton joined Costco in 1985 as a store Manager in Portland, Oregon. He moved to Costco's corporate headquarters in 1988 as the Vice President of Finance and Corporate Treasurer and was promoted to the Senior Vice President of International operations in 1992. In that capacity, he was based in the U.K. and opened Costco Europe. In 1995 he moved to Asia to start Costco operations in Korea, Taiwan and Japan. He returned to the U.S. in 1997 to become the head of Costco's information technology. Subsequently, Moulton became the Executive Vice President of Ecommerce, Marketing and Member Services until moving to become the EVP in charge of Real Estate Department in 2001 where he remained until 2010. He now serves as the Executive Vice President, CIO of Costco Wholesale.
Moulton is currently the Chairman of the Board of Directors of Heritage University in Toppenish, Washington, is an elder at his church, and serves on two committees for Agros International of Seattle.
He received his undergraduate degree from the University of San Diego.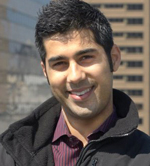 Kabir Shahani
CEO
Amperity
Kabir Shahani has served as CEO of Amperity since January 2016, and is an advisor and investor at both Auth0 and HighSpot. Previously, he was VP for Technology and Applications at IMS Health, overseeing the company's global SaaS business resident in over 100 countries and serving some of the top brands in health care and life science. Before that, he served as CEO of Appature, a leading Software-as-a-Service firm, which he co-founded in 2007 and IMS Health acquired in 2013. In this role, Shahani led the company to develop the Nexus software platform, bring it successfully to market, and achieve triple-digit growth in annual recurring revenue each year since. Fueled by an engaged, entrepreneurial culture, Appature was cited as one of "Washington's Best Places to Work" in 2011 and 2012.

With more than a decade of experience in the software industry, Shahani has held a variety of roles in product development, program management and general management at Blue Dot, Inc., a social media content syndicator; and at Avanade, a joint-venture of Microsoft and Accenture. He was named a top "30-under-30 technology entrepreneur" by Bloomberg BusinessWeek, "One of the 100 Most Inspiring People in Pharma" by PharmaVoice Magazine, "Young Entrepreneur of the Year" by the U.S. Small Business Administration, and is a Puget Sound Business Journal "40 under 40". A thought leader in information sciences, he holds a U.S. patent on Marketing Data Optimization Systems and Methods.

Shahani has a B.S. degree in Informatics from the University of Washington.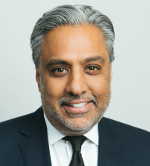 Geevy Thomas
Chief Innovation Officer
Nordstrom Inc.
As Nordstrom's Chief Innovation Officer, Geevy Thomas and his team support forward-thinking efforts to evolve stores and better serve customers for the future.
Prior to this role, Thomas had served as president of Nordstrom Rack since 2009. He supported the company's Nordstrom Rack stores, including operations, merchandising, strategy, finance and store planning.
Thomas joined Nordstrom in 1983 as a salesperson in men's furnishings and worked his way through college. After graduating from the University of Washington, he went on to hold numerous positions throughout the company including store, regional and buying management. After working as regional manager for Los Angeles, Thomas served as vice president from 1998-2000, and then executive vice president and general merchandising manager for full-line stores from 2000-2002. In 2002, he was promoted to executive vice president, south regional manager for full-line stores where he served from 2002-2009 before assuming the role as president of Nordstrom Rack.