Information to Impact
Information is central to knowledge; to truth; to impact. Amid a public health crisis, climate change and threats to democratic institutions, information plays a pivotal role in solving the monumental challenges we all face. The UW Information School is leading the global movement to devise information solutions that improve people's lives and tackle the world's toughest challenges.
Our strategic vision is to be the world's leading institution for the advancement of information science as measured by impact.
Grand Challenges
In facing the challenges articulated below, we draw upon a range of disciplines that focus on how people create, use, store, share and communicate information. Our faculty and students are drawn together into this work because of the problems they want to solve, and a recognition that it takes the widest range of knowledge and skills to do so.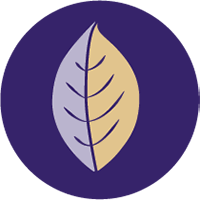 A Healthier Planet
We are infusing an information lens on the work of environmental science, public policy, and intergovernmental affairs. Learn more.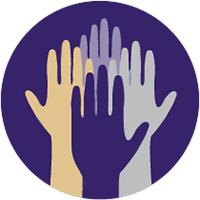 A Stronger Democracy and a More Informed Public
Our commitment to building a better democracy and a more informed public is a signature of our work at the iSchool. Learn more.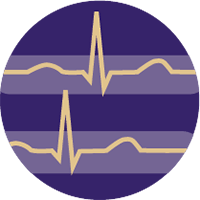 Healthier, Happier People
Leading in novel approaches to bettering health and well-being through information research at the individual, organization and population level. Learn more.
Strategic Objectives
As we work towards our strategic vision, we have defined five areas that require qualitative and continuous improvements to our work and our school:
Increase access to information science education: Increase teaching capacity; create routes to better affordability; foster pedagogical inclusivity
Invest in supporting infrastructure and resources: Expand and enhance iSchool space; recruit the best faculty and staff; sustain, support and retain a joyous faculty and staff community; support sustainable responsive processes for efficient execution across all units; secure sustainable financial resources that support strategic needs.
Expand research impact through translational research: Engage more students in research; align research and teaching; start and support collaborative research centers; maximize our competitiveness for major funded research opportunities; invest in risky research and collaborations; increase and sustain our variety of researchers.
Invest in constituent experience: Engage the public; enhance the student experience; foster and support a joyous faculty and staff culture; actively engage alumni; strengthen external partner engagement.
Strengthen the iSchool identity: Refresh the iSchool identity; renew the future of the field of library and information science; amplify the identity of our programs.
Commitments
Beyond what we hope to achieve, we also recognize that how we structure our efforts is critical to our success. We have identified two cross-cutting values that will be central to all of our strategic objectives, priorities and initiatives: 
Inclusion, Diversity, Equity, Access & Sovereignty
The Information School is working toward a more just world by dismantling institutional barriers through our research, education and daily work. We go beyond only saying we support intersectional identities. We will confront and take action against any expressions of racism, sexism, homophobia, ableism, transphobia, religious discrimination, or any other instances of bias, microaggressions and discrimination to build a more diverse, equitable, and inclusive School and community. We are committed to cultivating a multicultural experience for faculty, staff, and students to incorporate diversity, equity, and inclusion throughout their lives within the School and beyond.
Responsiveness, Planning, Strategy
Through planning and crafting coherent strategies, we are committed to operating with responsiveness in an ever-changing environment. Through each of our objectives and priorities, we will reflect on process with an eye to making transactions efficient and compliant.