Connect with Us
Contact an advisor
Have a question about our Informatics program or the admissions process? Email us at iask@uw.edu or call 206.543.1794.
Application review
Student leaders from the Informatics Undergraduate Association (IUGA) are available to provide feedback on draft Informatics applications for Autumn 2022 entry. IUGA will host free online workshops via Zoom during the dates and times below; all sessions are in Pacific Time. Please have your application essay available in a Google Doc so that your reviewer can easily access it.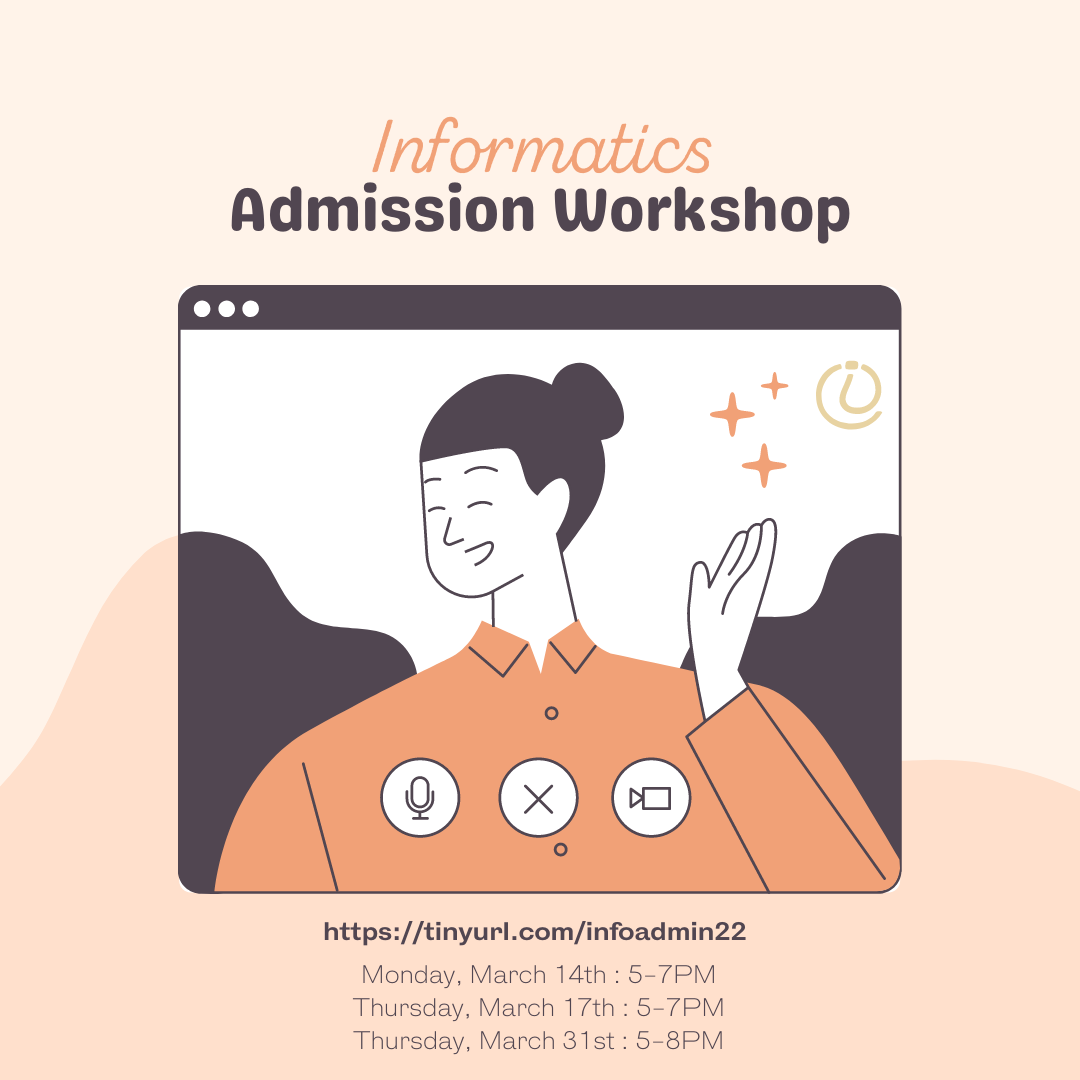 Autumn 2022 feedback dates:
Session 1: 3/14 (Monday) 5-7 p.m.
Session 2: 3/17 (Thursday) 5-7 p.m.
Session 3: 3/31 (Thursday) 5-8 p.m.
Zoom link: https://tinyurl.com/infoadmin22
Check back in Summer 2022 for possible application review sessions for the winter 2023 application.
Join our mailing list
We'll email you about upcoming events (both on and off-campus), including information sessions, recruiting visits to your city, application deadlines, and other important information for prospective students. Click here to sign up.
Attend an information session 
Learn more about our Informatics program at an information session, web chat or recruiting event.
Like us, follow us

  Like the iSchool on Facebook

  Follow the iSchool on Twitter

  Join us on LinkedIn

  Check out our YouTube channel