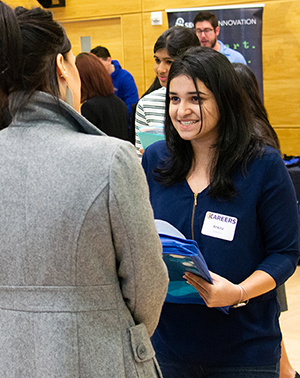 iSchool Career Services offers a variety of educational and professional events to support students in the career exploration and job search process. Our team facilitates lecture-style and interactive workshops, alumni panel discussions, and small group coaching sessions on a diverse range of career development topics. We also coordinate with employers who offer informational sessions, virtual hangout sessions, workshops, and more.
Every February, we proudly offer two annual specialized career events: the iSchool Career Fair, focused on information and technology fields, and Library Events, dedicated to library science employers and institutions.
Learn more about our upcoming events by choosing from the options below.
We are continually adapting our programming to better meet student needs. Let us know if you have feedback or requests through our Anonymous Feedback Form or by emailing iCareers@uw.edu.