Appointments and Advising
Handshake (formerly iCareers) is the Information School's main online platform for iSchool students and alumni to find current internship and job positions, schedule advising appointments, and sign up for Career Services workshops and events. All newly admitted iSchool students will be enrolled and gain access to Handshake by early September, or by the first week of your starting quarter.
Make an appointment with Career Services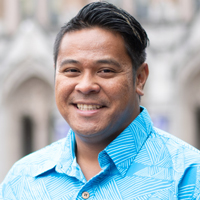 Scheduled appointments take place online through Zoom, though you may also request a phone appointment. You can schedule a 1:1 appointment with the Career Services team via Handshake.
Click on Career Center in the upper-right corner of your screen
Click on the blue Schedule a New Appointment button in the upper left 
Select iSchool Career Services Appointments
Select the type of appointment related to the help you are seeking
Find an available date and time slot and select it
Complete the final page of Appointment Request Details and click "Request"
Employment materials review
The iSchool Career Services team is happy to review current iSchool students and eligible alumni employment materials.  Specifically, our team will review your:
Resume
Cover letter
LinkedIn profile
Branding statement/elevator pitch
Current students, please submit your materials through our iCareers Canvas Course as an assignment. You can access the iCareers Canvas Course through:
Canvas Dashboard: Currently enrolled students have been added to the iCareer Canvas Course. Incoming students will be added to the course either in early September or by the first week of your starting quarter.
Alumni may submit your materials to iCareers@uw.edu. We work with Informatics graduates in the major and other iSchool alumni. In your email, please note the following:
Program of Study (INFO, MSIM, MLIS, Ph.D.) and graduation year
Include the job description of the position you are applying to (if applicable)
Contact us
Have a quick question or having trouble accessing Handshake or the iCareers Canvas Course? Email us at iCareers@uw.edu. Common questions may be answered in the FAQ or student recruitment policy.
If time zones, work schedule conflicts, or other needs prevent you from scheduling an appointment during any of the available slots on Handshake, please email iCareers@uw.edu and an advisor will work with you to schedule an alternative or evening appointment time.
This page contains Handshake information for students. View Handshake information for employers here.