This page contains information for students on the iSchool Career Fair. MLIS students can also find iSchool Library Events here.
Employers can find iSchool Career Fair information here.
iSchool Virtual Career Fair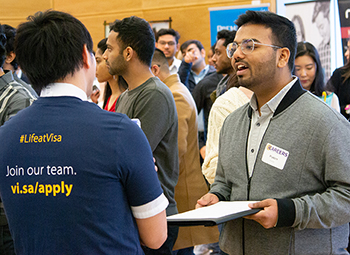 Information for our 2022 iSchool Virtual Career Fair will be posted in Fall 2021.
Questions about participating in the annual iSchool Career Fair? Email iCareers@uw.edu.
How does a Virtual Career Fair work? Check out these resources: