Research Fair
The iSchool Research Fair shares the exciting research being conducted by iSchool faculty and researchers. Posters and interactive demonstrations display game-changing inquiry across a range of information topics of interest to academia, industry, and the general public.
We invite you to explore how iSchool research is responding to significant, real-world challenges and making a difference in the lives of individuals and communities.
If you have questions about the Research Fair, contact Mallory Shaw, Research Development Coordinator: mdshaw87@uw.edu.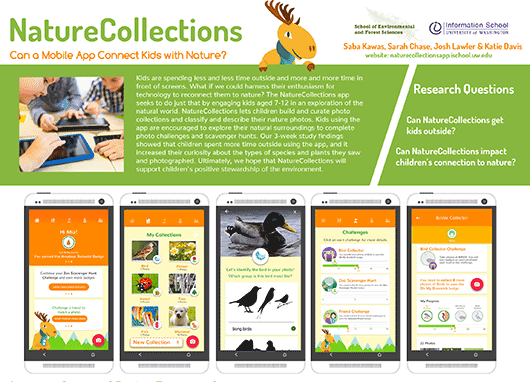 Featured Project
NatureCollections seeks to harness kids' enthusiasm for technology to encourage them to explore nature.
View Projects by Research Area