Careers in Library and Information Science
A Satisfying Career, Not Merely a Job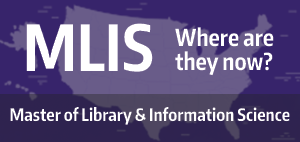 The field of library and information science is filled with professionals passionate about making a positive change in the world around them. They share a deep satisfaction with what they do: in one recent survey, over 85 percent of respondents said they would choose a career in the information professions again.
Follow Your Passion
Much like a choose-your-own-adventure storybook, library and information science offers many pathways to explore based on your passions, what you want to learn and how you want to make an impact. No matter your area of interest, you'll be well-prepared for the journey.
Some of the pathways you may choose to explore include:
Careers for Library and Information Science Graduates
Our recent graduates' job titles include:
Archives and special collections librarian
Children's librarian
Competitive intelligence analyst
Electronic resource librarian
Information architect
Information officer
Internet trainer
Knowledge management specialist
Learning resource center librarian
Librarian and media specialist
Program consultant
Publishing manager
Rare books curator
Reference librarian
Research analyst
School librarian
Semantic modeler
Senior program manager
Subject specialist librarian
Taxonomist
University library director
Urban branch manager
Web content strategist
Youth services librarian
Career Services at the iSchool
The UW iSchool prepares students for their careers by providing a variety of services including workshops on resume building, networking and interviewing as well as job listings. The annual iSchool Career Fair occurs at the beginning of each winter quarter. Employers are also featured at on-campus events throughout the year. Supporting our students' professional development is a commitment of the iSchool. Learn more about Career Services.