Center for an Informed Public
The University of Washington is establishing the Center for an Informed Public, launching in fall 2019. Its mission is to marshal the collective resources of a world-class research university, embedded within local communities, to resist strategic misinformation, promote an informed society, and strengthen democratic discourse. The Center will be non-partisan. It will bring diverse voices from across industry, government, nonprofits and other institutions. 
This interdisciplinary effort is being led by the Information School, Human Centered Design & Engineering and the School of Law, with collaboration from the Communication Leadership Program at the UW and numerous other university and community partners. The John S. and James L. Knight Foundation and the William and Flora Hewlett Foundation recently announced investments to establish the Center. 
Stay informed about Center news and updates via Twitter: @UWcip.
We are actively seeking other founding partners in preparation for the Center's launch later this year. Broadly, we are seeking partners to support the Center's educational efforts, research, policy and to co-create and assess research-based interventions. To learn more about how your organization can be involved through a strategic partnership, contact Jevin West, PI and inaugural director, at: jevinw@uw.edu.
Our Research
Addressing the problem of misinformation is among the most pressing challenges of our time — and times to come. Recent decades have seen a profound shift in the ways people, groups and organizations produce and consume information and participate in public discourse. This new paradigm for human interaction and information sharing creates space for diverse voices and enhances collective action in positive ways. Yet these information environments have also opened the door to misinformation, disinformation and other forms of networked manipulation, which function not only to mislead and create divisions, but also to diminish trust in democratic institutions such as science and journalism.
In service of its mission, the Center will collate deep empirical, technical, policy and information science expertise that — deployed intentionally and collectively — has enormous potential for positive societal impact.
Principal Investigators
Jevin West, Associate Professor, Information School, @jevinwest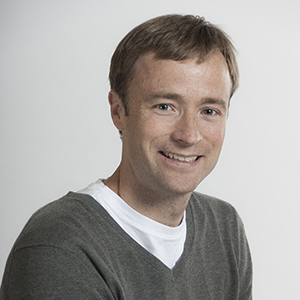 West is an associate professor in the Information School and the inaugural director of the new Center. He is a co-founder of the DataLab, the nexus for research on Data Science and Analytics. He is also an adjunct faculty in the Paul G. Allen School of Computer Science & Engineering, data science fellow at the eScience Institute and affiliate faculty for the Center for Statistics & Social Sciences at the UW.
West develops data mining techniques for studying the Science of Science, where he investigates the origins of scientific disciplines, the social and economic biases that drive these disciplines, and the impact the current publication system has on the health of science. 
Recently, West has focused much of his energy around misinformation in science, education outreach, curriculum development, and public engagement. With his colleague Carl Bergstrom, he created the Calling BS curriculum, which received international attention and is now being used at more than 70 universities around the world. It is now spreading to high schools around the country through the support of Knight Foundation. The most recent project aimed at bringing public awareness to "deep fakes," WhichFaceIsReal, has had more than 12 million page views from around the world. He also organized the inaugural MisinfoDay, which brought hundreds of high school students to the UW from around Washington.
Emma Spiro, Assistant Professor, Information School, @emmaspiro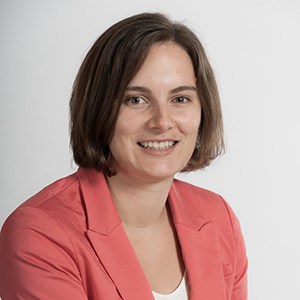 Spiro is an assistant professor at the UW Information School, an adjunct assistant professor in the Department of Sociology, and an affiliate of the UW Center for Statistics and the Social Sciences. Spiro is a data science fellow at the eScience Institute. At the UW iSchool she is a co-director of the Social Media Lab (SoMeLab). She is also a co-director of the DataLab. Prior to joining UW, Spiro was a Graduate Fellow of the University of California Irvine Center for Networks and Relational Analysis.
Spiro's research involves the collection and analysis of large-scale social and behavioral data to answer key questions within the areas of sociology, information science, and social computing. Since early 2012, her work has focused on understanding information-related behaviors in the context of crisis events, including rumors, misinformation and collective sensemaking in online environments. This work has twice been funded by the National Science Foundation (NSF).
Chris Coward, Senior Principal Research Scientist and Director, Technology & Social Change Group (TASCHA) at the Information School, @chriscoward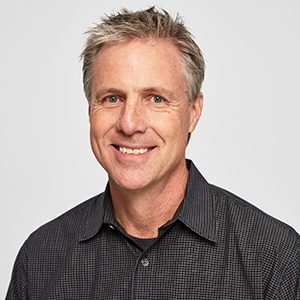 Coward is one of the early voices in the information and communication technologies and development (ICTD) field and co-founded the Center for Internet Studies in 1999 as a social science response to the technological euphoria of the era. Under his leadership, the research center, now called TASCHA, has grown in size and stature with projects spanning more than 50 countries, with a particular focus on communities and populations facing economic, political or social challenges. One of TASCHA's major research initiatives seeks to develop new approaches for public libraries to function as agents of social change in building more informed societies. As an applied research group, TASCHA has a track record of producing actionable insights and public resources for improving the ways in which digital technologies can build more open, inclusive, and equitable societies.
Coward approaches research development as a collaborative endeavor, working with donors and partners to co-design projects that result in applied knowledge. His efforts have influenced the Gates Foundation's Global Libraries Program, Microsoft's Unlimited Potential Program, and the International Telecommunication Union's Digital Inclusion program, among others.
Kate Starbird, Associate Professor, Human Centered Design & Engineering, @katestarbird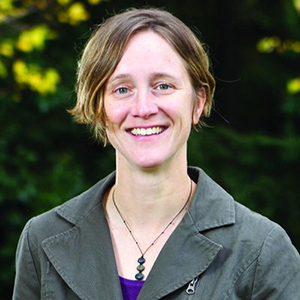 Starbird is director of the Emerging Capacities of Mass Participation (emCOMP) Laboratory. She is also adjunct faculty in the Paul G. Allen School of Computer Science & Engineering and the iSchool and a data science fellow at the eScience Institute.
Her research is situated within human-computer interaction (HCI) and the emerging field of crisis informatics — the study of how information-communication technologies (ICTs) are used during crisis events. Her research examines how people use social media to seek, share, and make sense of information after natural disasters (such as earthquakes and hurricanes) and man-made disasters (such as acts of terrorism and mass shooting events). More recently, her work has shifted to focus on the spread of disinformation in this context. In 2018, she received a National Science Foundation CAREER Award for research in this area.
Ryan Calo, Associate Professor, School of Law, @rcalo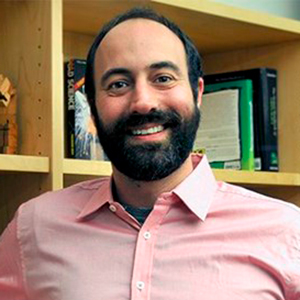 Calo is a faculty co-director (with Batya Friedman and Tadayoshi Kohno) of the UW Tech Policy Lab, a unique, interdisciplinary research unit that spans the School of Law, Information School, and Paul G. Allen School of Computer Science and Engineering. Professor Calo holds courtesy appointments at the UW Information School and the Oregon State University School of Mechanical, Industrial, and Manufacturing Engineering.
Calo's research on law and emerging technology appears or is forthcoming in leading law reviews (California Law Review, University of Chicago Law Review, and Columbia Law Review) and technical publications (MIT Press, Nature, Artificial Intelligence) and is frequently referenced by the mainstream media (NPR, New York Times, Wall Street Journal). Professor Calo has testified before the full Judiciary and Commerce Committees of the United States Senate and the German Parliament and has organized events on behalf of the National Science Foundation, the National Academy of Sciences, and the Obama White House. He has been a speaker at President Obama's Frontiers Conference, the Aspen Ideas Festival, and NPR's Weekend in Washington.
Affiliates
The Center will be composed of faculty affiliates across multiple domains such as journalism, librarianship, and education. The initial group of affiliates includes:
Carole Palmer, Professor and Associate Dean for Research, Information School
Carl Bergstrom, Professor, Department of Biology
Hanson Hosein, Director of Communication Leadership, Department of Communication
Anita Crofts, Senior Lecturer, Department of Communication
Alexander Stonehill, Head of Creative Strategy, Department of Communication
Franziska Roesner, Assistant Professor, Paul G. Allen School of Computer Science and Engineering
Jason Young, Senior Research Scientist, Information School
Miranda Belarde-Lewis, Assistant Professor, Information School
Rolf Hapel, Distinguished Practitioner in Residence and Professor of Practice, Information School
P.M. Krafft, Research Associate, Postdoctoral Fellow, Information School
Students
The Center aims to provide educational and research opportunities for Ph.D. and other students. The initial group of students include:
Stephanie Ballard, Ph.D. student, Information School
Melinda Haughey, Ph.D. student, Human Centered Design and Engineering (HCDE)
Robert Keener, Ph.D. student, College of Education
Tom Wilson, Ph.D. student, Human Centered Design and Engineering (HCDE)
Meg Young, Ph.D. candidate, Information School