Stay Connected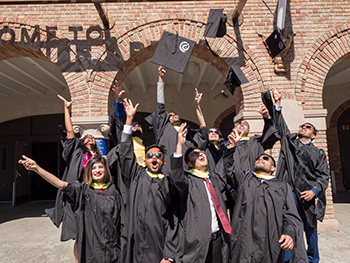 A vibrant alumni community is incredibly valuable to both alumni and students. To create a sense of community, we have created spaces for our alumni to remain engaged, connect with one another, and celebrate their accomplishments with our broader alumni community.
Here you can find ways to engage with the iSchool, students and our alumni community and let us know about your accomplishments and updates.
We welcome alumni who wish to participate and make a difference in the iSchool community. Some of the ways alumni get involved include:
Participating in alumni panels
Sponsoring Capstone projects
Serving as guest lecturers for one or more classes
Participating in mentorship programs
Providing career advice to students
Reviewing student resumes
Serving as "iHosts," giving tours to prospective and new students
Presenting to student groups such as Winfo, IUGA, ALISS and others
If you would like to get in touch about any of these or other opportunities, please contact Tara Warming, alumni relations coordinator, at warmingt@uw.edu.