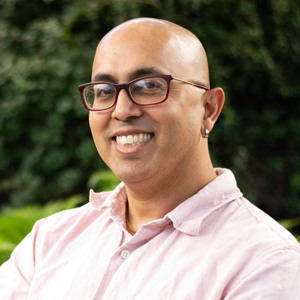 When I arrived at the Information School and heard about the University of Washington's Museology master's program, my first question was, "Wait, why isn't it part of the iSchool?"
After all, Museology has a lot in common with Library and Information Science. Like information scientists, museologists work to organize knowledge and curate an experience for patrons and users. Like librarians, museologists must consider how their choices address historical inequities and advance social justice. And like libraries, museums are part of the fabric of our communities; they are places where people go to learn, participate in civic discourse, and share ideas, and they need professionals trained to support those activities. 
Bringing master's students with shared interests together under one umbrella just makes sense, and I'm thrilled to announce that's what we're doing. After a lengthy approval process, we have official sign-off from the UW Provost and Board of Regents for Museology to join the iSchool.
While we have three years to fully integrate the program, students will benefit right away. Some courses in each program already blur the line between the two disciplines, and now students won't have to worry about that line at all. MLIS students interested in topics such as exhibit curation and collection management will be able to take Museology courses more easily, and Museology students interested in different aspects of librarianship will be able to seamlessly take MLIS courses. Students from all our programs will also have more opportunities for Capstone projects and directed fieldwork in museums, and Museology students will gain opportunities for practical experience in libraries. At our recent end-of-year Capstone event, I was happy to see that we had a number of MSIM student projects focused on the management of libraries. Students from across our programs will benefit from the integration of Museology into the iSchool.
As a school, we will also gain the expertise of three faculty members who will bring their museum-centered research and pedagogy with them. Teaching Professor Jessica Luke, who serves as program director, joins us full-time along with Assistant Teaching Professors Lane Eagles and Meena Selvakumar. While each has a background working in museums, they come from different disciplines including educational psychology, molecular biology and art history, so they will fit right into our interdisciplinary faculty. They will have the opportunity to collaborate with scholars such as iSchool Assistant Professor Miranda Belarde-Lewis, a Museology alum and working curator whose research crosscuts between museums and libraries. 
This move may also create opportunities for doctoral students. As an interdisciplinary program in the Graduate School, Museology has not been able to offer a Ph.D. In the iSchool we hope to give students a way to focus their Ph.D. in Information Science on museum-centered research.
Moving a program from one UW unit to another is no small task, and we have a lot to figure out behind the scenes. Among other things, it affects how we budget, what classes we offer, and how we conduct admissions. Museology has done an excellent job of diversifying its student body, and I'm excited to see what we can learn from the program's experience as we try to recruit more diverse cohorts. I'm also excited to welcome Museology alumni, who will gain access to iSchool networking events, career services, faculty lectures and social gatherings.
Luckily we have a few years to learn about each other as Museology students and alumni join the iSchool community. I think we'll soon feel like they were part of the iSchool all along.
Anind K. Dey
Dean and Professor
June 2023