The Institute of Museum and Library Services (IMLS) has awarded a total of more than $1.6 million in funding for four projects supported by the University of Washington Information School. The projects address critical needs in the information fields, including the development of a diverse workforce of librarians and archivists.
Three of the awards are part of the National Leadership Grants for Libraries Program: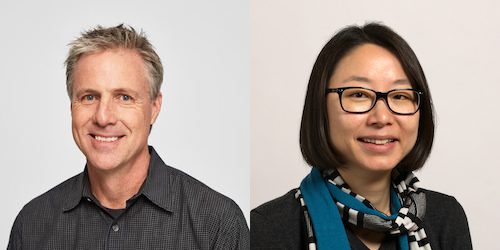 Misinformation Escape Room: Supporting Libraries as Hubs for Misinformation Education, awarded $249,691, will improve libraries' capacities to address misinformation through innovative educational programming. The project team will evaluate the team's first escape room -- the Euphorigen Investigation -- in 10 public libraries, create a design kit that allows libraries to develop other escape rooms, run two co-design camps around Black Lives Matter and fandom to demonstrate use of the design kit for creating interest-driven escape rooms, and undertake a broad dissemination campaign to make Euphorigen available to public libraries everywhere.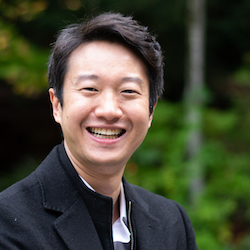 The project is led by the Information School's Chris Coward, senior principal research scientist, and Jin Ha Lee, associate professor and director of the GAMER research group; with Lindsay Morse, co-founder and chief creative officer of Seattle-based Puzzle Break, the first escape room company in the U.S.
"Our escape room game is focused on creating an immersive and memorable experience that is intended to evoke skepticism and people's analytical reasoning skills when encountering problematic information," said Coward.
"Our long-term goal is to create more escape rooms that reflect different communities' interests so they can learn about misinformation through a fun collaborative experience, and ultimately we want to give them a toolkit to make their own," added Lee.
The research team also includes doctoral students Johnny Cho and Lidia Morris.
"I am thrilled to continue supporting such an important project that will help combat the growing problem of misinformation," Cho said.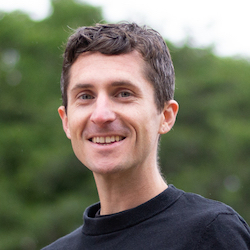 Curating QDAS Research Objects for Exchange and Reuse will study the sharing, reuse, and preservation of research objects produced by qualitative data analysis software (QDAS). The research team will explore which components of QDAS-based research are most readily shareable and reusable, how guidance for researchers can improve the shareability and reuse of qualitative data, how repositories can take advantage of new developments in QDAS formats to facilitate the deposit and exploration of such data, and how shared QDAS data can be used to enhance instruction in qualitative methods and QDAS tools. The IMLS awarded $347,380 for the project, of which $42,451 is coming to the Information School.
iSchool Assistant Professor Nicholas Weber serves as a co-investigator on the project led by the Qualitative Data Repository at Syracuse University in collaboration with the UW and the Virginia Polytechnic Institute and State University.
"Overall, this grant will help level the playing field for educators and researchers, who often lack institutional access to data repositories, enabling more equitable access to valuable social science data that can be used in the classroom and in new research,"  Weber said. 

The Community Archives Center for Tacoma will contribute to a greater understanding of how to leverage community partnerships to develop community archives that more equitably and inclusively represent the historical record. The strategic partnership between Tacoma Public Library and the UW Information School's Technology & Social Change Group seeks to produce a model for institutions in small- and mid-sized urban areas to implement more diverse, currently significant archives in equal collaborative partnership with community groups that have been historically underrepresented within archives. The IMLS awarded $247,545 for the project, of which $56,423 is coming to the iSchool.
The UW team is led by Senior Research Scientist Jason Young and includes Assistant Professor Marika Cifor and Senior Research Scientist Chris Jowaisas. 
"We are very excited to work in partnership with Tacoma Public Library and the Tacoma community more broadly," said Young. "Our project plan draws heavily on deep community partnerships and a range of participatory methods to produce a flexible model for archival social justice that can be expanded to other urban communities across the nation."
One grant is part of the Laura Bush 21st Century Librarian Program: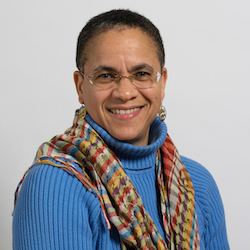 Spectrum Doctoral Fellowship Program: Catalysts for Change is an effort led by the American Library Association (ALA) in partnership with the University of South Carolina's School of Information Science to build a cross-university cohort of 8-10 racially and ethnically diverse doctoral students focused on advancing racial equity and social justice in the LIS curriculum. The program, awarded $798,489, brings together five institutions to design curricula and support systems that authentically center the needs of racially and ethnically diverse graduate students and faculty. The University of Washington joins the University of South Carolina, Emporia State University, Syracuse University and the University of Maryland in this effort.
"This is a wonderful opportunity to provide a national cohort of support for BIPOC students who can often feel isolated and alone in Ph.D. programs," said Michelle H. Martin, Beverly Cleary Professor for Children and Youth Services in the UW Information School and MLIS program chair. "This program is also designed to ensure that students have the faculty mentorship and additional resources they need to succeed."
Katie Davis, iSchool associate professor and Ph.D. program chair, added: "The UW iSchool is honored and thrilled to be taking part in this important initiative to build racial equity into LIS degree programs and increase racial and ethnic diversity within the LIS field."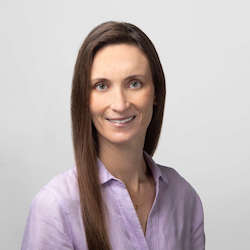 The iSchool and other participating institutions will collaboratively strengthen existing community networks for recruiting BIPOC doctoral students, provide tuition and stipends for one to two fellows through the completion of the degree in combination with IMLS support, and contribute teaching faculty to participate in the co-development of one or more courses advancing racial equity and social justice. Program fellows, advisors and faculty will also participate in structured networking, mentorship and career professionalization activities, including annual doctoral institutes and monthly online affinity group sessions led by a racial healing/trauma intervention practitioner.
Both Martin and Davis will play leadership roles for the iSchool in the project. Martin will help facilitate vital connections between MLIS and Ph.D. students through research and outreach. As an African-American faculty member, she will also support the affinity spaces created for BIPOC students. Davis will oversee outreach and recruitment of students and work to ensure they are well-supported in the Ph.D. program. She will also provide support for the development and implementation of Project Spectrum's social justice curriculum, as well as the mentorship and professionalization activities.