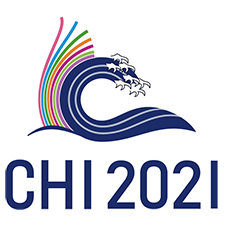 The Information School and the University of Washington will be well-represented at CHI 2021, the leading conference on human-computer interaction.
iSchool faculty and students contributed to 17 papers that will be presented at the conference, part of a strong 50-paper showing from the UW overall, as tallied by the Design+Use+Build (DUB) Group.
Among the iSchool-led papers is one selected as a Best Paper (top 1 percent of submissions). Ph.D. student Kung Jin Lee was the lead author on "The Show Must Go On: A Conceptual Model of Conducting Synchronous Participatory Design with Children Online." Lee's co-authors include Informatics undergraduate student Harkiran Saluja and iSchool faculty members Jin Ha Lee and Jason Yip, along with four scholars from the UW's Human Centered Design & Engineering department and one from the Sociology department.
Professor Amy Ko was a co-author on another Best Paper winner, "Falx: Synthesis-Powered Visualization Authoring," with lead author Chenglong Wang of the Allen School of Computer Science & Engineering.
The iSchool also was represented by a paper given an Honorable Mention (top 5 percent). Ph.D. student Prerna Juneja and Assistant Professor Tanu Mitra combined on "Auditing E-Commerce Platforms for Algorithmically Curated Vaccine Misinformation."
Other lead authors from the iSchool include Ph.D. candidates Saba Kawas and Caroline Pitt; Ph.D. students Anastasia Schaadhardt, Xuhai (Orson) Xu and Mingrui "Ray" Zhang; and recent Ph.D. graduates Abdullah Ali and Sonali Mishra.
The 2021 Association for Computing Machinery CHI Conference on Human Factors in Computing Systems will take place online May 8-13.
Learn more