The teenage years can be difficult on anyone's mental health. With the COVID-19 pandemic pushing most teens online for school and social activities, how are they holding up?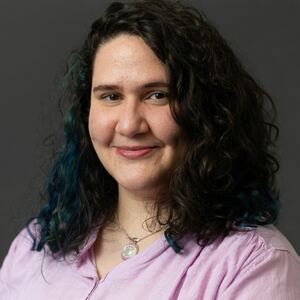 A research team including iSchool Ph.D. candidate Caroline Pitt and Professor Katie Davis wanted to know how teens are feeling about the role of technology in their locked-down lives. They spent 10 weeks tracking their experiences and wrote a paper that was recently accepted to CHI, the leading conference on human-computer interaction. 
Asking teens to reflect on their new lifestyle was a key part of the research. Interviews at the beginning and end of the 10-week period focused on understanding how technology is changing teens' relationships with their friends, family and education, and their perception of political events.
"One of my favorite parts about working with teens is that they were very aware of the public's perception of them and what they're doing," Pitt said, regarding the sharp insight of the participants.
The research team interviewed 21 teens from Seattle and 15 from Berlin, Germany, and collected survey data on their emotional well-being. As teenagers are at the most vulnerable time for mental health, Davis said, she wanted to see how a historical event such as the COVID-19 pandemic is affecting them.
"When you introduce such a stressful life event that stretches over the long term, it raises questions about how teens are dealing with the pandemic, and how their technology use is playing a role for better or worse in their altered lifestyle," Davis said.
Along with Pitt and Davis, the paper's authors included Ari Hock, a Ph.D. student in the College of Education; and Leila Zelnick, a research assistant professor with UW Medicine. The researchers sent surveys three times per week for teens to record how much time they spent on technology each day, and how satisfying they rated each of their technology-based activities.
The surveys also measured how lonely, worried and connected teens were feeling, as well as their general emotional state, by responding to the question, "How do you feel right now?" on a scale of zero to 100.
"Most prior research focuses on quantifying how much time teens are spending with technology," Davis said. "The distinction with this research is that it gauged the quality of teens' time spent with technology." 
"When you introduce such a stressful life event that stretches over the long term, it raises questions about how teens are dealing with the pandemic ..."
While schools and after-school activities have been closed, teens have had considerably more unstructured time to use technology. But the amount of time with technology didn't actually affect their mood, the researchers found.
"[Teens] could use technology to make a connection to a friend, learn something new, or something that makes them feel like they haven't wasted their time," Davis said. She added that those who already had tech-based hobbies, such as video editing or photography, were more likely to feel satisfied with their time spent online.
Pitt agreed that the pandemic has caused teens to redefine what constitutes a "meaningful" online activity. It's not about the quantity of work that gets done, but more about the quality of what they're doing online. 
In addition to schoolwork and entertainment, technology played a central role in helping teens connect with friends. Playing online games or watching movies together, teens are discovering creative ways to communicate with each other at a distance, the researchers found. 
"Sometimes it's just a heartfelt conversation," Davis said. "Although teens almost universally said they prefer face-to-face interactions over online communication, they're still finding ways to share their feelings and connect in a genuine and honest way through technology."
Pitt and Davis were impressed by the teens' ability to cope with a difficult pandemic, including how they used technology to build resilience. But resilience is also a matter of equity because teens who have ample support from their families and other sources are better equipped to cope with the pandemic.
"There are some youths who aren't going to be fine, and we need to think about how we're going to help those individuals," Pitt said. "Technology can play a role, but it's not a magic solution."