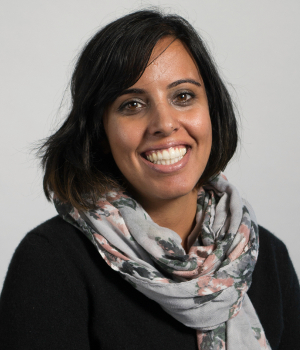 The Institute of Museum and Library Services has announced funding to support a $178,577 research project led by the University of Washington Information School to engage incarcerated youth in the digital arts and help them use their creative talents in virtual reality.
In partnership with the Washington State Library, the King County Library System and Echo Glen Children's Center for Juvenile Rehabilitation in Snoqualmie, iSchool researchers will create a digital arts education program for children at Echo Glen. The program involves connecting young people with technology, working with them to create concept art in VR, and displaying their art at Echo Glen and the nearby Snoqualmie Public Library. Youth will make connections with professionals from the VR industry, the information and technology fields, libraries, and museums.
"The need for this project is immense," said iSchool Assistant Professor Negin Dahya, who is leading the effort. She cited research from the Washington State Statistical Analysis Center showing that youth involved in the juvenile justice system suffer "low levels of academic success, disjointed personal networks and low social capital and minimal work experience, along with the stigmatizing effects of having a criminal record."
Public libraries, along with current and future library professionals, are key to the project as allies to youth in juvenile rehabilitation, Dahya said. They provide educational programming, teach digital literacy skills and introduce technology that helps young people prepare for re-entry into society.
The project stems from ongoing iSchool research exploring VR's potential as a learning and community engagement tool in six libraries in Western Washington. That research, funded by the Washington State Library and Oculus and led by Dahya and iSchool Associate Professor Jin Ha Lee, has so far shown a high level of enthusiasm among young people in seeing more VR programming in libraries. Early findings indicate that young library patrons have also shown strong interest in learning when using multimedia and interactive technology such as VR. Librarians who do youth programming have told the researchers that they would like to be able to train young people to not only use VR, but create content for it.
"This points to the possibility for libraries to serve as access points to potential career pathways in the digital arts for young people during and after incarceration," Dahya said.
State Librarian Cindy Aden expressed a desire to see the technology and its creative and career-building opportunities extended to incarcerated youth, and community partners at Echo Glen were eager to share the opportunity with children there, Dahya said. Those partners provided the impetus for this project.
"Our research team identified the uniqueness and delicacy of working with incarcerated youth and we collectively agreed that such a project warranted its own scope, rather than being one of many libraries in our larger VR in public libraries project," she said.
The IMLS will provide half of the funding for the project, with the other half coming from the iSchool and its partners. Dahya will work with Museology program director Jessica Luke, as well as with Lee and iSchool Assistant Professor Jason Yip on the one-year project, which will produce a publicly available program model that can be replicated at libraries across the country.