Research Fair
The iSchool Research Fair is our annual opportunity to share the exciting research being conducted by iSchool faculty and researchers with the wider University community, our alumni, friends, and partners. Posters and interactive demonstrations display game-changing inquiry across a range of information topics of interest to academia, industry, and the general public.
We invite you to explore how iSchool research is responding to significant, real-world challenges and making a difference in the lives of individuals and communities.
If you have questions about this event, contact Mallory Shaw, Research Development Coordinator: mdshaw87@uw.edu. 
2020 Research Fair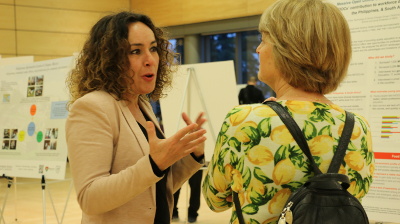 The iSchool Research Fair is coming up on March 5, 2020, in the HUB South Ballroom. Learn more here.
Past Research Fairs