The University of Washington Information School is honored to welcome six new faculty members while three others take on new roles in the school. These scholars provide intellectual leadership in our research areas and also inform undergraduate and graduate education in the Informatics, Library and Information Science, and Information Management programs, as well as the Master of Arts in Museology, which officially joined the iSchool on July 1. 
The range of expertise and intellectual leadership represented among the faculty members highlights the iSchool's highly interdisciplinary nature. The incoming faculty cohort have expertise in fields including digital humanities, research methods, human-computer interaction, library leadership and development, machine learning, curation, and database systems.
"We're thrilled to welcome these scholars to the iSchool community," said Anind Dey, dean of the Information School. "These faculty changes and hires will better enable the iSchool to meet the growing needs of our students and support our academic and research mission."
Lorcan Dempsey joins the iSchool as the Distinguished Practitioner in Residence/Professor of Practice. Widely influential in the U.S., Europe and around the world, Dempsey has experience across public libraries, nonprofit and educational organizations, and library research and development. Most recently, he spent more than 20 years at OCLC, focusing on research, membership and strategy.
The Distinguished Practitioner in Residence/Professor of Practice bridges academia and practice, and helps educate the next generation of library leaders. Dempsey succeeds former Washington State Librarian Cindy Aden in the Professor of Practice role. Aden will remain at the iSchool as a Teaching Professor and the faculty chair of the Master of Library and Information Science program.
In addition to Aden, two iSchool faculty members will be taking on new roles: guest faculty member Sara Sanford has accepted an Assistant Teaching Professor position and Assistant Teaching Professor Melanie Walsh will move into an Assistant Professor (tenure-track) position.
Museology faculty member and Department of History Assistant Teaching Professor Lane Eagles will also begin a joint appointment with the iSchool in recognition of the Museology program moving from the Graduate School to the Information School. Eagles' joint appointment will bring all Museology faculty together in the iSchool.
Data management and database systems expert Samuel Otim will join the iSchool as an assistant teaching professor this September. Otim joins the iSchool from Douglas College in British Columbia where he taught courses in database systems, data analytics and web development. 
Three of the incoming faculty members are joining the iSchool from other academic pursuits, including: Martin Saveski from Stanford University, where he completed a postdoctoral research fellowship in the Management Science and Engineering Department; Spencer Williams from the UW's Human Centered Design and Engineering Department, where he's completing his Ph.D. dissertation and; Benjamin Charles Germain Lee, who will join the iSchool in September 2024 after completing the Kluge Fellowship Program in Digital Studies at the Library of Congress. Saveski and Lee will join the iSchool as assistant professors and Williams as an assistant teaching professor.
"People are at the heart of our work, and I'm thrilled that we're examining ways to both recruit and retain the best team to make this work possible," said Dey.
Join the UW Information School!
The University of Washington iSchool is committed to being one of the top information schools in the world. As part of this effort, we seek outstanding individuals to join our exceptional, interdisciplinary faculty. We invite interested candidates to explore open faculty positions, or contact Guest Faculty Coordinator Brandon Wedl about short-term teaching opportunities.
About our 2023-2024 cohort
Cindy Aden
Joining the iSchool as teaching professor & MLIS program chair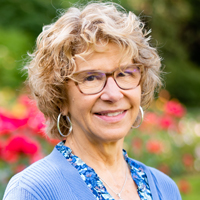 Cindy Altick Aden served as the third Distinguished Practitioner in Residence/Professor of Practice at the University of Washington Information School from August 2020 until June 2023, when she became teaching faculty and chair of the Master of Library and Information Science program. Aden served as the Washington State Librarian from 2016-2020, and previously worked at OCLC, Library of Congress, the University of Washington libraries and Kitsap Regional Library. She was also Amazon.com's first librarian and managed catalogers and software teams for both Amazon and Corbis. Aden is currently working with Dr. Sandy Littletree on a Mellon Foundation grant focused on Washington tribal libraries, and on a National Science Foundation grant focused on rural libraries and misinformation. She is chair of SHLB, Schools, Healthcare, Libraries Broadband Coalition, a non-profit group focused on anchor institutions and connectivity, and also serves as Deputy Chair of PNW Gigapop, a higher-ed broadband network. 
Lorcan Dempsey
Joining the iSchool in September as distinguished practitioner in residence/professor of practice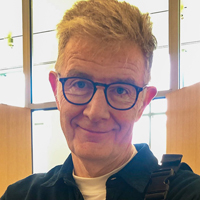 Lorcan Dempsey is a librarian, writer and advisor. He has worked at the executive level for OCLC, the global library cooperative, and Jisc, the national provider of services to UK post secondary education. He has managed two of the most impactful library research and policy units: OCLC Research and UKOLN (at the University of Bath, England). He began his career in public libraries in his native Dublin, and has worked closely with European libraries and the EU. His influence on libraries around the world has been widely recognised. He was awarded the IFLA Medal for contributions to international librarianship, an honorary doctorate from the Open University (UK) for advancing digital libraries globally, and the Miles Conrad Award for influence on the information industry. He is married to Ann Lennon, also a librarian, working with comics at the Billy Ireland Cartoon Library & Museum in The Ohio State University. They have two adult children. 
Lane Eagles
Joining the iSchool in September in a joint appointment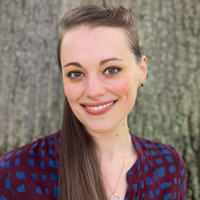 Lane Eagles is an Assistant Teaching Professor in the Museology graduate program at the University of Washington, where she teaches exhibition and curation courses. She holds a joint faculty appointment in the Department of History and the Information School. Eagles has taught visual studies and material culture courses at the UW, Seattle University and Cornish College of the Arts for more than 10 years. Her research focuses on early modern dress history and gender, and her writing has appeared in Salon, The Conversion, and Smarthistory. She has previously served in curatorial and collections roles at Henry Art Gallery, Museum of Pop Culture, and Burke Museum of Natural History and Culture. Before joining the UW faculty, she worked as the Associate Curator at Bellevue Arts Museum. Eagles earned her bachelor's in art history from the University of Oklahoma and her master's and doctorate in art history from the University of Washington.
Benjamin Charles Germain Lee
Joining the iSchool in September 2024 as assistant professor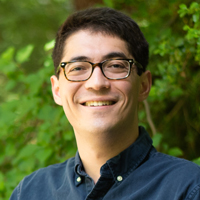 Benjamin Charles Germain Lee is currently a Kluge Fellow in Digital Studies at the Library of Congress and an incoming Assistant Professor in the University of Washington Information School (starting September 2024). Lee's research lies at the intersection of machine learning, digital collections and the digital humanities. He served as a 2020 Innovator in Residence at the Library of Congress, the inaugural Digital Humanities Associate Fellow at the United States Holocaust Memorial Museum, a Visiting Fellow in Harvard's History Department, and the 2020-2021 Richard and Ina Willner Memorial Fellow in the Stroum Center for Jewish Studies at the UW. Lee received his bachelor's degree from Harvard College and his Ph.D. in Computer Science & Engineering from the UW, during which he created Newspaper Navigator, a machine learning supported system that enables searching for text and images in 16.3 million historical newspaper articles. His public writing has appeared in publications including WIRED, Gawker and Current Affairs. 
Samuel Otim
Joining the iSchool in September as assistant teaching professor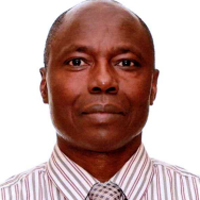 Samuel Otim joins the iSchool as an Assistant Teaching Professor specializing in data management and database systems. Otim is passionate about teaching, advising and mentoring students, and cares deeply about their success. In his faculty positions at Douglas College in British Columbia and Central Washington University (CWU), Otim also served as a faculty adviser for student internships and co-op education engagements and was recognized as a faculty advisor of the quarter at CWU. His research interests revolve around leveraging data and information to influence individual and organizational outcomes. Otim has supported organizations, including World Vision, Burnaby City Council (British Columbia) and Vancouver City Credit Union, as well as industry partners to advance policies and practices that streamline operations, improve workplace safety and strengthen executive leadership. He earned a Ph.D. in economics from Monash University (Australia) and a master's in information technology from the Rochester Institute of Technology (New York).
Sara Sanford
Joining the iSchool in September as assistant teaching professor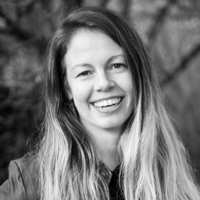 Sara Sanford wants us to move from shared stories to shared data to eradicate inequities. She is the founder of GEN and the architect behind the GEN Certification, the first gold standard for intersectional equity in U.S. businesses, which has expanded to certify businesses globally. She is also the author of "Inclusion, Inc: How to Design Intersectional Equity into the Workplace." Sanford has managed the discovery, launch and change management processes for products and programs in a range of dynamic environments, including fintech, software development and legal tech. She has also brought her passion for data-smart strategy to finding evidence-backed solutions to systemic problems ranging from closing race-based opportunity gaps in Washington's K-12 classrooms to eliminating e-waste in software-product development. Sanford's work now focuses on the intersection of equity, ethics and data, partnering with businesses to audit algorithms for bias and optimize their product development processes with inclusive customer journey frameworks. 
Martin Saveski
Joining the iSchool in September as assistant professor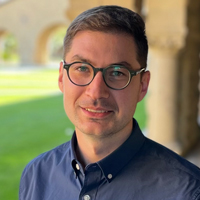 Martin Saveski is an incoming Assistant Professor at the University of Washington Information School. His research develops tools for analyzing large-scale social data, aiming to provide a better understanding of social structure and behaviors online while also impacting the design of digital social systems. His recent work has focused on reducing political polarization online, improving the quality of online conversations and causal inference in social systems. Saveski's research often falls at the intersections of Social Networks, Machine Learning and Causal Inference. His work typically appears in venues such as The International AAAI Conference on Web and Social Media (ICWSM), the International World Wide Web conference (WWW), and the Conference on Knowledge Discovery and Data Mining (KDD), and has included collaborations with researchers at Twitter, Facebook and LinkedIn. His research has been awarded a best paper honorable mention at WWW '18 and featured in popular media outlets including The New York Times, NPR and MIT Technology Review.
Melanie Walsh
Joining the iSchool in September as assistant professor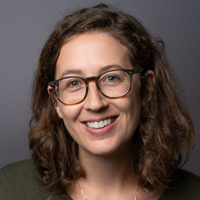 Melanie Walsh's research interests include data science, digital humanities, cultural analytics and contemporary literature. She investigates how data and computational methods shape contemporary culture, and how they can be used to understand culture in turn. She is currently working on a book called "When Postwar American Fiction Went Viral: Protest, Profit, and Popular Readers in the 21st Century," which traces how postwar literary texts were recirculated and reimagined by various internet communities and political movements, such as Black Lives Matter. She is also co-PI of the NEH-funded AI for Humanists project (formerly the BERT for Humanists project), and she is co-editor of the Post45 Data Collective, a peer-reviewed, open-access repository for literary and cultural data from 1945 to the present. Lastly, she is the author of the widely used online textbook, "Introduction to Cultural Analytics & Python," which was voted the Best Digital Humanities Training Material of 2021 via the Digital Humanities Awards. 
Spencer Williams
Joining the iSchool in August as assistant teaching professor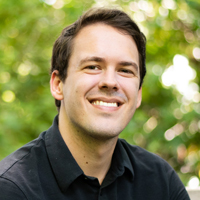 Spencer Williams is an Assistant Teaching Professor at the University of Washington Information School. As a researcher, he specializes in online science communication, leveraging mixed methods to better connect the public with diverse topics like computing, vaccines and nutrition. Through this work, he seeks to boost the positive impact researchers have on the world by making their insights more accessible and usable for domain non-experts. As a teacher, his work focuses on human-computer interaction, emphasizing research methods, design methods, science communication and social media topics. In his teaching, he highlights the professional and ethical issues related to class topics, weaving together rigorous theoretical grounding, practical considerations and a thoughtful approach to the unintended consequence of research and design choices. Williams holds a bachelor's in psychology from the University of British Columbia and is a Ph.D. candidate in the Human Centered Design & Engineering Department at the University of Washington.