The University of Washington recognized nine students from the Information School for the 2023 Husky 100, awarded to undergraduate and graduate students making the most out of their Husky experience.
The Husky 100, now in its eighth year, celebrates students who have demonstrated excellence inside the classroom and beyond, showing a commitment to a set of criteria that include leadership, engagement and community impact. 
The iSchool honorees this year include seven students from the Bachelor of Science in Informatics program, one from the Master of Library and Information Science (MLIS) program, and one Master of Science in Information Management (MSIM) student. The students will be given exclusive networking opportunities along with access to support and engagement opportunities within UW and professionally.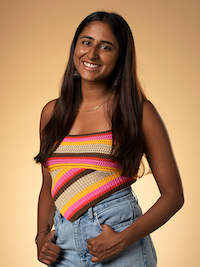 Informatics student Shreya Balaji was grateful to be recognized. "I'm happy and grateful for the journey I've been on at UW for the past five years, for the path I've been on that has given me the opportunity to connect with my community, and for the amazing people that have shaped my time here," she said. 
Balaji is a senior double majoring in Informatics and Visual Communication Design. Actively involved both on and off campus, Balaji works at the Henry Art Gallery as an art liaison — serving as the bridge between the museum and the community. In this role, she is especially focused on serving demographics that are underserved by typical museum programming. She is also co-president of the organization DesCare, organizing academic and social events for design majors. After graduation, Balaji has lined up a product designer position and plans to continue to advocate for diversity and inclusion through design and technology.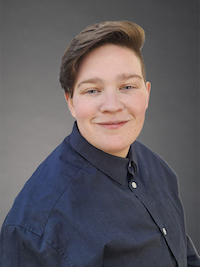 Online MLIS student Roland Conley, based in California, is also involved in serving their community. Through their position as Secretary of the West Covina Lions Club, they are supporting and developing international humanitarian programs. Along with being a parent and active member of their local community, Conley is building meaningful connections with students and professors through online resources. "I was drawn to the iSchool for its focus on community engagement and am looking forward to exploring my interests in history, library cataloging, and community service in my classes," Conley said.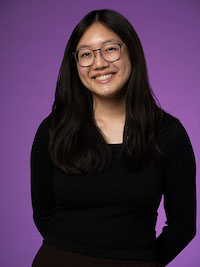 Sabrina Lin is an undergraduate double majoring in Global Health and Informatics. She is a UX and Web Student Assistant in the UW Libraries Information Technology Services and Digital Strategies department. She is also a student designer at HuskyADAPT and a website design officer for Huskies for Neurodiversity, where she has served as a peer mentor and UX designer. In her college career and beyond, Lin hopes to keep designing for inclusivity and combating injustice. "My experiences with the iSchool have enabled me to be a more mindful designer and allow my passions for people and design to thrive," said Lin.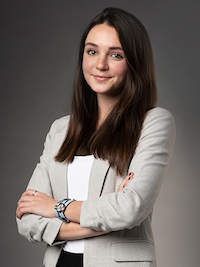 Jax Morgan is a senior majoring in Informatics with a minor in entrepreneurship. Along with pursuing her passions at the intersection of innovation, venture investing and human-computer interaction, Morgan is also a part of the UW equestrian team. Morgan has also done research for a prescription opioid litigation study at the Foster School of Business and has been a teaching assistant at both the iSchool and Foster. After graduation, Morgan is set to take a private equity position at a technology investment fund. "I find myself filled with gratitude for the many people who have impacted my time at the UW and who have shaped me as a leader," she said.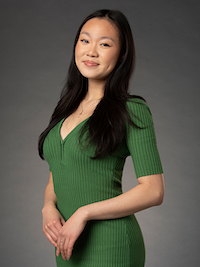 Tina Nguyen, double majoring in International Studies and Informatics, is a prominent leader on campus. Her leadership positions include serving as a student ambassador at the Office of Minority Affairs & Diversity, being a teaching assistant, and a being founding member of a personal finance association at Foster. Nguyen is an artist who just launched her inaugural art exhibit in Seattle's International District. Nguyen's interest in technology, inclusivity, and entrepreneurship drew her to the iSchool. "The community at the iSchool empowered me to see myself as someone who belonged in tech and I am immensely grateful for the vast opportunities the degree has provided me," said Nguyen. After graduating, Nguyen will be a product manager at a financial tech firm, but said she's especially excited to take some time to travel.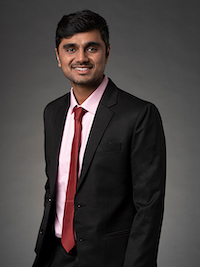 Early-Career residential MSIM student Saurabh Patil is specializing in User Experience and Product/Program Management & Consulting. While pursuing his degree and finding community as an international student, Patil is also a student advocate through his involvement with the Association of Information Management Students (AIMS). "I have come to realize that the work close to my heart is that which brings happiness to people and helps change lives for the better," said Patil. He hopes to leverage the skills he gains from the iSchool to build a career in product management and be able to contribute to solving issues of social justice and climate change.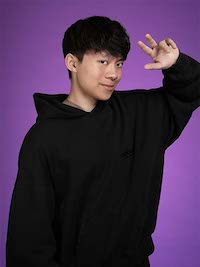 Kenny Pham is a senior double majoring in Business Administration and Informatics. He has conducted UX research and has experience supporting local businesses in underserved communities as a student consultant at the UW Consulting and Business Development Center. "I have learned so much from every single person at the iSchool," said Pham. "Just having this community where we can teach each other what we've learned along the way has been so valuable in my academic and professional career." In his professional and leadership roles, Pham said he makes it a priority to support and uplift those around him. After graduation, Pham will be joining Dell Technologies as a product management analyst.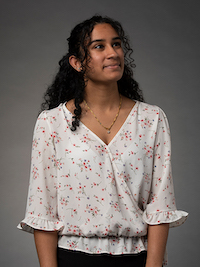 Roshni Srikanth is in her third year at the UW, majoring in Informatics and minoring in Environmental Science and Terrestrial Resource Management. She is the co-president of Women in Informatics as well as an iSchool teaching assistant. Srikanth was drawn to the iSchool for its interdisciplinary curriculum and is interested in how technology intersects with society and the environment. "The iSchool has been so supportive and willing to help. I couldn't have asked for a better community," she said. Srikanth plans to pursue a career in software and UX engineering.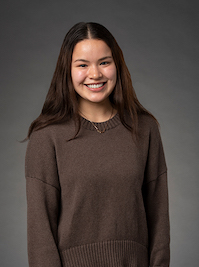 Gulsima Young, a senior double majoring in Environmental Studies and Informatics, is very involved in her community on and off campus. She is the Project Development Specialist for the Campus Sustainability Fund at the UW, helping to support student-led projects and connect them with resources. Young has enjoyed working as a research assistant and teaching assistant, and is a board advisor for an organization in her hometown that provides college and career preparation opportunities for rural high school students. With her interests in environmental justice and policy, Young plans to pursue a Master of Public Affairs at Brown University. "I'm interested in studying how policy itself can exacerbate disparities against different communities, and how it can also create access," she said.