The University of Washington recognized nine students from the Information School for the 2022 Husky 100, awarded to undergraduate and graduate students making the most out of their Husky experience.
Now in its seventh year, the Husky 100 recognizes students demonstrating a commitment to a set of criteria including leadership, commitment and community impact.  
The iSchool honorees this year include five students from the Informatics program, three from the Master of Library and Information Science (MLIS) program, and one Ph.D. student. The students will be given exclusive networking opportunities along with access to support and engagement opportunities within UW and professionally.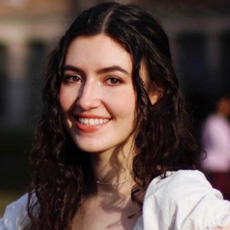 Informatics major Lisi Case was thrilled to be recognized among such a dedicated group of students. 
"It feels surreal to be chosen for the Husky 100. There are so many amazing people doing amazing things at UW and it's really cool to be a part of that," she said. 
Case came to the UW at age 16 through the Robinson Center for Young Scholars. Since then, she has been actively involved both on and off campus. Case has put on tech mentorship programs with HuskyTech and is in her ninth quarter as a computer science teaching assistant. She has also done several web development projects, including one for a synthetic biology educational nonprofit. Currently a senior, Case is set to join Microsoft as a software engineer post-graduation. She is excited to work with the company to make information more accessible.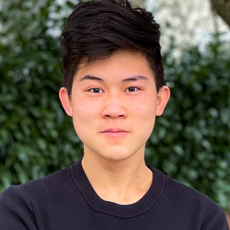 A senior double majoring in Informatics and Microbiology, Daniel Chen is also grateful for his undergraduate experience at the UW, specifically the iSchool. "Informatics has taught me the synergy you can have when you work together," he said. Chen's involvement within the community is largely research-based, including cancer immunotherapy research at Fred Hutchinson Cancer Research Center and projects with Microsoft. Chen was drawn to the iSchool for its focus on accessibility and universal design, and he hopes to apply these values to computation and biology.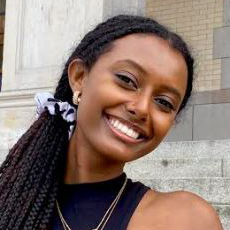 Informatics major Wintana Eyob added that the iSchool's emphasis on social justice has enabled her to pursue her passion for empowering underrepresented communities. She used her Informatics skills over the summer as a mentor in the Changemakers in Computing program at the Allen School of Computer Science & Engineering. In this role, she taught historically underserved high school students how to code for social good. Eyob is also an Academic Success Coach within the UW Academic Support Programs and has volunteered as a mentor within the UNCF Portfolio Project. She said, "I hope to use my technical skills to continue uplifting historically marginalized communities."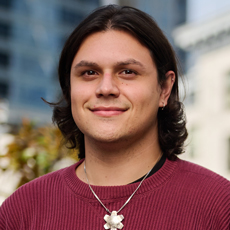 Ethan Kuhn of the Haida First Nation shares the desire to serve his community. During his time at the UW, Kuhn has been very involved in the on-campus Indigenous community through research and participation in student groups such as First Nations and the Native UW Scholars program. Within the iSchool, he really values the Native North American Indigenous Knowledge initiative. "The iSchool's focus on the human impact of technology aligns with my desire to learn skills that will serve not just my local community, but the larger Indigenous community," he said.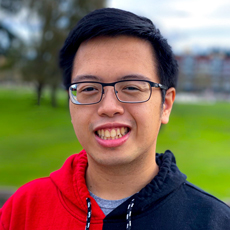 Sam Jemuelle Quiambao is an undergraduate double majoring in Drama Performance and Informatics. He has been a part of a leadership role for the Undergraduate Theater Society for three years. Throughout his academic focus and experiences with drama, he has come to recognize several gaps in which theater should be more inclusive. He has found the iSchool helpful in thinking about ways to bridge those gaps. "I hope to find a career at the intersection of theater production and user experience design," he said.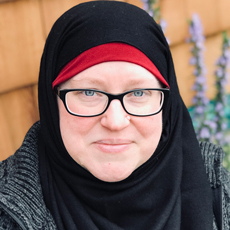 Lyneea Kmail is a graduate student pursuing her MLIS online while working as a reference specialist at the UW Tacoma Library. Because of her desire to become a professional librarian along with her advocacy work for lifelong learning and information literacy, she felt the iSchool was a good fit. "The iSchool has allowed me to take all my different identities and form a new combined role as an information leader," she said. Kmail hopes to become a school librarian post-graduation and help shape students into lifelong learners. 
Hayley Park is also a graduate student in the online MLIS program. Her involvement in the community is centered around promoting diversity, equity and inclusion, whether through her work for UW Libraries or her own graduate research projects. At the iSchool, Park is also an online representative for students of color. "Diversity is the foundation that enables people to find their own place in the world," she said. She came to the iSchool to become a professional who has the decision-making power to make sustainable change and make libraries more inclusive.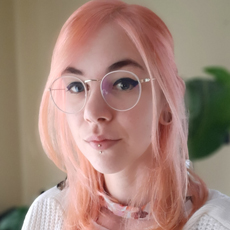 MLIS online student Lindsay Tebeck connects to the iSchool community through scheduled events, peer work and feedback sessions. She came to the iSchool to explore what it means to be a valuable community resource as a prospective librarian. "Thanks to the iSchool, I have been able to merge my past experiences as a freelance illustrator with my passion for advocacy work by designing materials that encourage, facilitate and empower a connection between the library and its people," she said. Her vision for the future is to be the best public sector librarian she can be.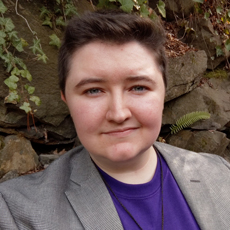 Alannah Oleson is pursuing a Ph.D. in Information Science. They came to the iSchool to learn more about the broader impacts of technology and a people-centered perspective. Oleson is co-chair of the Information School Doctoral Student Association and is involved in several research projects studying how to make technology more accessible and inclusive. Oleson's long-term goal is a professorship at a university. "I would like to take the skills I've developed at the iSchool along with the work I've been doing on accessibility and creating inclusive software to a context where there's not a lot of education on that yet," they said.