The UW has recognized five students from the Information School for the 2021 Husky 100, awarded to undergraduate and graduate students who demonstrate leadership and commitment throughout their time at the UW. 
This year's 100 winners were selected from nearly 600 applications from all three UW campuses. More than 1,700 students were nominated by peers, faculty and staff. 
The iSchool honorees include one student from the Informatics program, one from the Master of Science in Information Management (MSIM) program, one from the Master of Library and Information Science (MLIS) program, and two from the doctoral program in Information Science.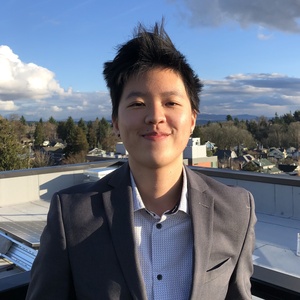 Jack Lucas Chang, a double-major in Informatics and Philosophy, attributed his Husky 100 award to his time at the iSchool. 
"The iSchool has helped me find acceptance within myself through its inclusive culture, which enabled me to embrace who I am and allow that to drive my work," Chang said.
Outside the classroom, Chang is the student researcher at the UW Security and Privacy Lab at the Paul G. Allen School of Computer Science & Engineering, studying how members of the queer community disclose their identity online.
He also helps students get involved in the tech community, especially in his roles at the International Student Mentorship Program, SUDO and Dubstech, an iSchool organization.
Chang was previously a developer intern at Microsoft in 2020 and is currently an intern at the World Ethical Data Foundation. After graduation, he will join the Morris Animal Foundation as a data engineer. 
In his spare time, he plans to produce a blog and podcast documenting his journey as a queer and trans person in the tech industry. His hope is "to show LGBTQ+ youth that people from their community can thrive in the tech industry," Chang said.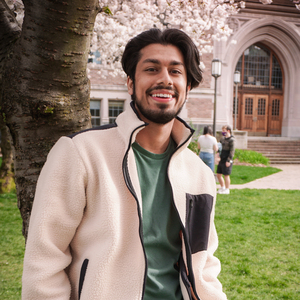 Ali Salahuddin, a first-year MSIM student, said the iSchool helped him "break out" of his comfort zone. 
"I feel more empowered to voice my own opinions and help others who may have been on the quiet side, such as myself," Salahuddin said. 
Salahuddin has been an avid volunteer ever since he was an undergraduate student at the UW. As an officer in the Muslim Students Association for three years, he managed community activities, including an initiative to restore a mosque. His proudest achievement was hosting an Iftar – an evening meal – during the holy month of Ramadan.
"We were able to feed over 100 students every night during this time," he said.
Outside of campus, Salahuddin is involved with the Citizen Foundation, a nonprofit organization that builds schools for impoverished communities in Pakistan. Reflecting on his civic roles, he aspires to give back to students from historically marginalized communities coming into tech.
"I want to eventually be in a position where I can mentor students of color and help them find their place in the job market, especially in the tech field," Salahuddin said.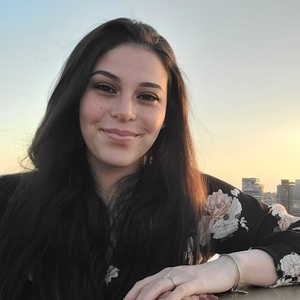 Jamie M. Ramos came to the iSchool's MLIS program seeking a career in information science outside of librarianship. The iSchool really encouraged her to create her own experience, she said. 
"Making a path here in a library science program has taken serious work," Ramos said. "The community really pushed me to keep going,"
Ramos is working as the interim advisor for the MLIS program and is the first student to be elected as the program's ombudsperson, a role she said is a "great honor." 
In research, Ramos was involved in the Open Data Literacy Project, where she studied public library responses to the pandemic and data collection during crisis events. She has also worked with the iSchool Inclusion Institute, where she collaborated with university students around the world on research investigating why millennial women are leaving Snapchat.  
Ramos is grateful for the opportunities and connections she made at the iSchool, especially the faculty and organizations she worked with and learned from. After graduation, her goal is to apply information science in public service. 
"I want to work in nonprofits to show people who do not traditionally interact with information science how they can use it to their advantage, even if they're not programmers or librarians," Ramos said.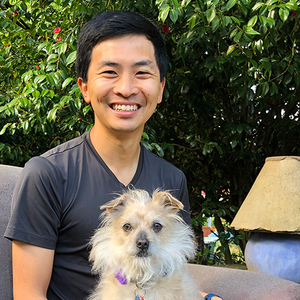 Benjamin Xie is one of the two Ph.D. candidates in Information Science to receive the Husky 100 award. The collaborative and inclusive community at the iSchool made it possible for Xie to conduct interdisciplinary research on data equity and computing education, he said.
"The iSchool community supports me as a human being, allows me to learn from diverse perspectives and expertise, and fosters collaborations that connect communities," Xie said.
Xie is a research assistant at the iSchool Code and Cognition Lab led by Professor Amy J. Ko. In his role, Xie conducts research to understand the students' experience and design tools to support their learning.
He is also a research intern at Code.org, a Seattle-based nonprofit dedicated to expanding access to and participation in computer science in K-12 schools. Xie analyzes student data to identify disparities and biases by gender and race.
When asked about his award, Xie said the iSchool has helped him become more "reflective" in his work.  
"Rather than assume that something that serves one group can serve all groups, the iSchool taught me how to take a critical lens to societal and systemic structures and my own positionality within them," Xie said.
After graduating, Xie plans to work as a postdoctoral researcher to design collaborative and equitable experiences in computing communities.
"My goal is to enable people from diverse backgrounds to use computing to reflect, challenge assumptions and norms, and engage with their communities, just as the UW has enabled me to do," Xie said.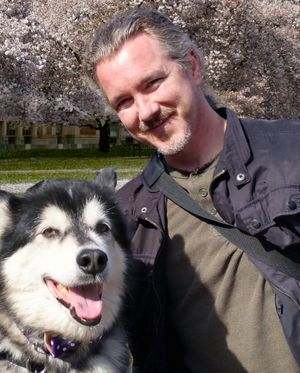 For Travis W. Windleharth, a Ph.D. candidate in Information Science, his time at the UW is split between the iSchool and the student-parent community. 
As an iSchool doctoral candidate, Windleharth is involved in numerous volunteer research projects related to youth and education. As a parent, he is highly engaged in his children's community and advocates for more recognition of student parents at the UW. 
"Often in the iSchool, I have felt torn between my parental responsibilities and my commitment to remain a highly involved parent, and the community expectations around academia," Windleharth said. 
Nonetheless, Windleharth finds his two identities as a researcher and parent a valuable experience. He attributes his Husky 100 award to his volunteering, parenthood and the people at the iSchool who have encouraged him to be a more well-rounded researcher. He plans to complete his degree this summer.
"I think the iSchool is an exceptionally great place to learn to think systematically about the work I do in information and learning, as opposed to linearly," he said. "These are all some of the mental muscles I flexed in this marathon."
Since December 2020, Windleharth has been working full-time as an education researcher at foundry10, an organization that conducts research in education.