University of Washington Master of Library and Information Science students Truc Ho and Kaitlin Srader are among those awarded 2021-22 ALA Spectrum Scholarships, the American Library Association announced.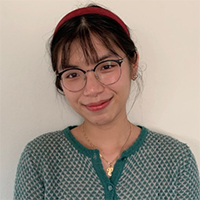 Ho, a second-year residential student living in Seattle, focused on critical race theory, memory studies and feminist studies as an undergrad at the UW and seeks to make catalog records more inclusive to marginalized communities. Ho is a recipient of a UW BoundLIS Fellowship — a partnership between the Information School and UW Libraries — and a graduate assistant in Cataloging and Metadata Services with UW Libraries.
"As an information professional and a person of color in LIS, I believe in the importance of advocating for change in categorization and presentation of information," Ho said. "I believe it is pivotal for facilitators of information through these information sites to challenge the unilateral power dynamics and perspectives."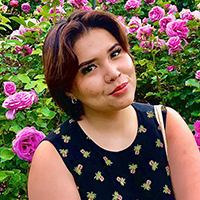 Srader, an incoming residential student, is relocating from Pullman to Seattle for the 2021-22 academic year. Her interests include digital collections, Indigenous knowledge, and the overall logistics of library and information science. An enrolled member of the Navajo Nation (Diné), she said she was inspired to pursue her MLIS after attending a conference presentation from iSchool Assistant Teaching Professor Sandy Littletree on the need for Indigenous librarians.
"I hope to serve marginalized and underrepresented communities within higher education in the realm of logistical skills, such as metadata and care of special collections," she said. "I believe increasing accessibility through digital technology is essential to the expansion of learning of history that has been more difficult to access for historically deprived communities."
Srader said the opportunities provided by scholarships have been vital to her ability to pursue higher education.
"Without them, I would not have a bachelor's nor the chance to attend the UW," she said. 
The ALA has awarded more than 1,300 Spectrum Scholarships since 1997, according to its award announcement. In the 2021 application cycle, the Spectrum Scholarship Program received four times as many applications as there were available scholarships. The awards committee of 28 jurors selected this year's 61 Spectrum Scholars based on their commitment to community building, leadership potential and planned contributions to making social justice part of everyday work in library and information science.
The Spectrum Scholarship Program recruits and provides scholarships to American Indian/Alaska Native, Asian, Black/African American, Hispanic/Latino, Middle Eastern and North African, and/or Native Hawaiian/Other Pacific Islander students to assist them with obtaining a graduate degree and leadership positions within the profession and ALA. The aim is to increase the number of racially and ethnically diverse professionals in the field of library and information science to best position libraries at the core of today's culturally diverse communities.