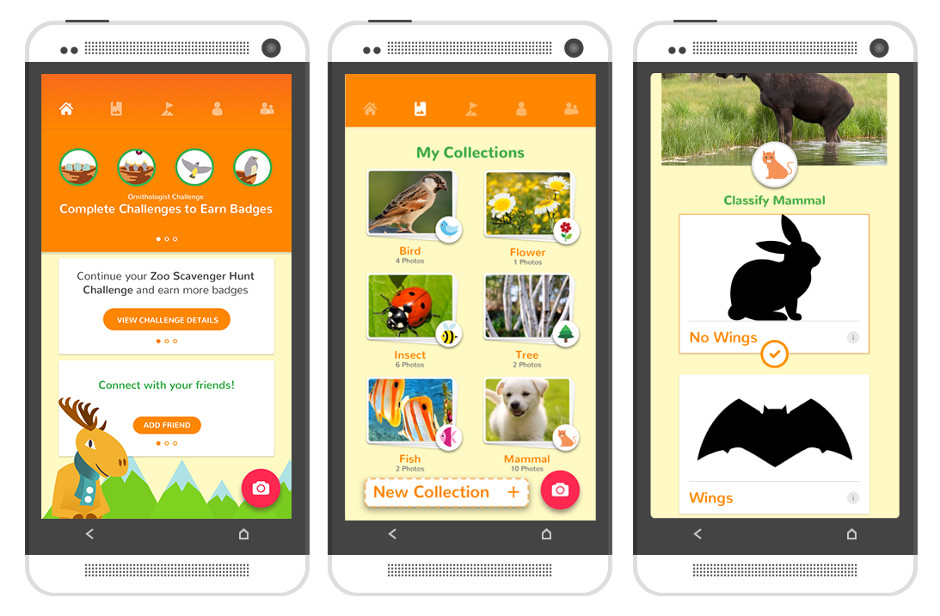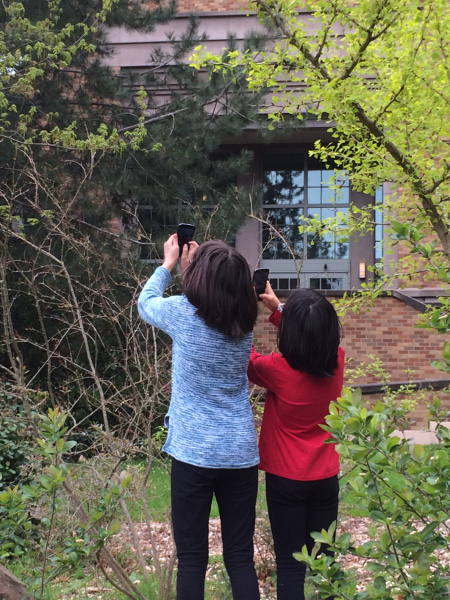 Can a mobile app connect kids with nature? University of Washington Information School Assistant Professor Katie Davis and Ph.D. student Saba Kawas are on a quest to find out.
Davis and Kawas are recruiting students for a research seminar this winter during which their team will study the effectiveness of a beta Android mobile app called NatureCollections. The researchers want to find out if the app affects the amount of time that children spend outside and whether it increases their interest in nature.
The NatureCollections app builds on elementary-school-aged children's innate desire to collect things. It lets kids take pictures of nature, identify what they find, and curate their photos in categories such as plants, birds and landscapes. It is designed to encourage kids to go outside and explore nature to complete photo challenges and scavenger hunts.
"We are hoping the app will promote children's interest in nature and foster environmental stewardship," Kawas said.
During the seminar, researchers will work with children to assess the effectiveness of the app compared with a basic camera app. They will use in-app surveys, focus groups and interviews to gauge children's interest and time spent outdoors before, during and after the experiment.
"We received a lot of positive feedback from children and their parents who participated in early user testing of NatureCollections," Davis said. "We're excited to have reached a point where we can now test the app more formally and evaluate its effectiveness in encouraging kids to go outside and engage with their natural surroundings."
Davis and Professor Josh Lawler of the School of Environmental and Forest Sciences earned a $400,000 Innovation Award from the UW in 2016 to see how a mobile application affects children's attitudes toward nature.
The UW Innovation Awards were established in 2014 as a way to inspire innovation among faculty from a range of disciplines including engineering, health and the natural and social sciences. Funded by donors, the awards typically range from $100,000 to $500,000 over two years.
Students interested in the research seminar should apply by Nov. 30 by completing this form.