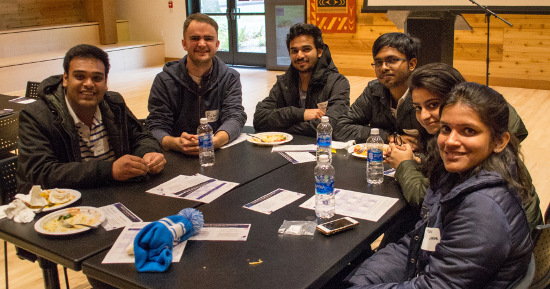 The University of Washington Information School kicked off its annual Diversity Month with a lunch and reception on Tuesday, Nov. 7, at wǝɫǝbʔaltxʷ, the Intellectual House on the UW campus.
Cynthia del Rosario, the iSchool's diversity programs advisor, said this year's emphasis is on allyship – taking actions in support of marginalized people and groups. Attendees at the luncheon participated in a discussion of allyship and privilege, sharing examples of personal experiences where they could have been better allies.
Diversity Month offers iSchool students, faculty, staff, alumni and friends a series of events at which they can learn and reflect on ways to foster inclusiveness, equity and social justice. The month of events continues with a series of "power hour lunches" for the iSchool community, with guests speaking on topics such as how to interact with military veterans and the experiences of LGBTQ people. It includes a conversation with faculty on how to support undocumented students and those who are part of the Deferred Action for Childhood Arrivals program, known as "Dreamers."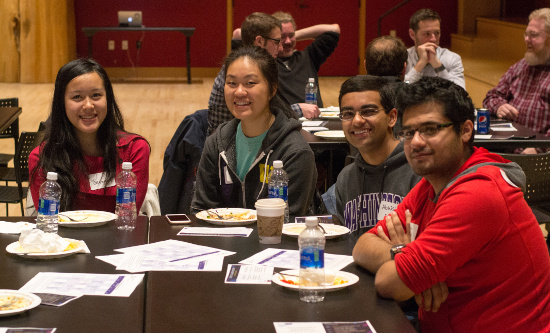 On Dec. 1, Marcellus Turner, executive director and chief librarian at the Seattle Public Library, will lead a discussion of SPL's diversity programs and staff initiatives that promote inclusion.
The iSchool's diversity events and programs continue throughout the year with professional development workshops, student activities and faculty discussions, and highlighted by the All iSchool Diversity & Equity Summit on April 20, 2018.