Beverly Cleary Endowed Professorship in Children and Youth Services
The Beverly Cleary Endowed Professorship in Children and Youth Services supports the activities of the Cleary Professor in the area of children and youth services. This endowment focuses on training librarians and offering continuing education to the region's libraries. The Cleary Professorship was created in 2005 at the University of Washington's Information School in honor of the renowned children's writer with gifts from the Cleary family, alumni, the library community, and fans of Cleary's work.
As a UW student, Cleary specialized in library work with children. Cleary graduated in 1939 from the UW Information School (formerly the School of Librarianship in the College of Arts & Sciences) with a master's degree in library science. After spending several years as a librarian in both Washington state and California, she went on to write more than 30 award-winning children's books, creating beloved characters such as Ramona Quimby and Henry Huggins. Cleary was awarded the University of Washington Summa Laude Dignata — the highest honor bestowed by the UW — in 2008 for her impact and legacy as a children's author.
"I believe in that 'missionary spirit' among children's librarians," Cleary said in a 2005 interview with UW News. "Kids deserve books of literary quality, and librarians are so important in encouraging them to read and selecting books that are appropriate."
About Beverly Cleary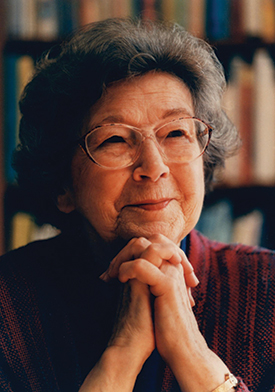 Beverly Cleary was born April 12, 1916. Though she was born in McMinnville and raised on a rural farm in Yamville, Oregon, her family moved from their small town to the large city of Portland when she was in first grade. That year in school was influential. As she struggled to adjust to life in the city, she also grappled with reading and writing. The rules made no sense to her, and learning to read was tedious with an indifferent teacher — all struggles that would later challenge Cleary's fictional avatar, Ramona Quimby. It was only from interactions with the kind school librarian, and with books she actually wanted to read, that Cleary began to love reading and writing.
With the goal of becoming a librarian herself, Cleary earned a B.A. in English from the University of California, Berkeley, in 1938 and another in Library and Information Science from the UW in 1939. With her master's degree in hand, she began work as a librarian in Yakima, Washington, and then later in Oakland, California, where she lived with her husband, Clarence Cleary. In 1942, she began working as a full-time writer for children's books, and her first book, Henry Huggins, was published in 1950. Cleary published her first Ramona book in 1955, and like Henry Huggins, her books, beginning with Beezus and Ramona, focused on her own childhood experiences and the children she met while working as a librarian. She wanted to depict childhoods that children actually lived, sometimes triumphant, sometimes full of injustices. "The stories I write," she has said, "are the stories I wanted to read as a child."
Cleary has been a generous benefactor of the Information School, supporting the Beverly Cleary Professorship in the field of children and youth services. Cleary has received many honors. Ramona Quimby, Age 8, and Ramona and Her Father won the Newbery Honor (1978, 1982). In 1984, Cleary received the Newbery Medal for Dear Mr. Henshaw. Other honors include the Laura Ingalls Wilder Award (1975) and the National Medal of Art from the National Endowment for the Arts (2003). She passed away March 25, 2021.
Read more about Beverly Cleary in this UW Magazine feature.
Endowed Professors
Michelle H. Martin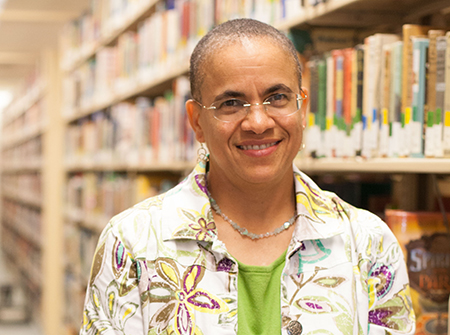 Dr. Michelle H. Martin, the Beverly Cleary Endowed Professor for Children and Youth Services in the Information School at the University of Washington since 2016, teaches graduate courses in children's and young adult literature and youth services.
Martin is a renowned author, essayist, lecturer, book critic, community literacy activist, and champion of diversity in children's literature. She has published Brown Gold: Milestones of African-American Children's Picture Books, 1845-2002 and Sexual Pedagogies: Sex Education in Britain, Australia, and America, 1879-2000 (co-edited with Claudia Nelson).
In addition to her teaching and writing, she is the co-founder with Dr. Rachelle D. Washington of Camp Read-a-Rama, a day camp for children ages 4-11 that uses children's books as the springboard for all other camp activities. An important community partner since Dr. Martin's move to Seattle has been Compass Housing Alliance, affordable housing for families that have previously experienced homelessness.
Martin holds a B.A. from The College of William and Mary (1988), an M.S. in Outdoor Teacher Education from Northern Illinois University (1991), and a Ph.D. in English, specializing in Children's and Young Adult Literature and Composition, from Illinois State University (1997). She joined the iSchool faculty after five years as the University of South Carolina's inaugural Augusta Baker Endowed Chair in Childhood Literacy.
Eliza Dresang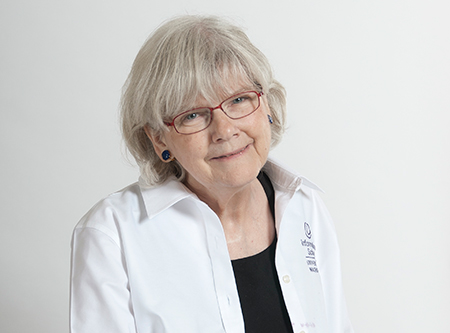 Eliza Dresang held the endowed Beverly Cleary Professorship in Children and Youth Services from 2008 to 2014, passing away in April 2014. Dresang was a champion of children's literature and digital resources. Her research, teaching, and service focused on the information behavior and resources of digital youth. She earned her Ph.D. in Library and Information Studies from University of Wisconsin, Madison, in 1981, and a Master's in Library Science from University of California, Los Angeles. She came to the iSchool in 2008 from Florida State University.
She is widely known for her 1999 book, Radical Change: Books for Youth in a Digital Age, which helped countless librarians and teachers better understand and evaluate literature created for computer-savvy children. Her Project VIEWS2 research, funded through the Institute of Museum and Library Services, and in partnership with the Washington state public libraries and schools, focused on measuring early literacy outcomes for children from birth to entering kindergarten. This project later informed Supercharged Storytimes, a research-based training for librarians, and has changed the way librarians implement storytimes nationally.
Dr. Dresang chaired the American Library Association's Newbery Award, Pura Belpré Award, Batchelder Award, and the Notable Children's Books Committees, and served on the Jane Addams Children's Book Award, Caldecott Award, Great Websites for Children, and Notable Audiobooks committees.