Nicole Kuhn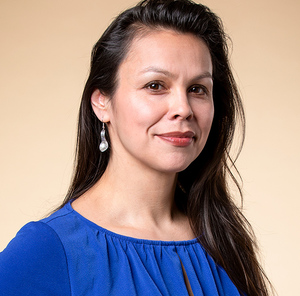 Nicole Kuhn is a Ph.D student at the iSchool
When you meet someone who doesn't know about your research, how do you describe it? 
My research focuses on the intersection of information, technology and Indigenous communities with work on Indigenous research ethics, Indigenous social media practices, and digital youth. Currently, I'm exploring how tribal nations in the U.S. are using social media to provide culturally adapted risk communication to their communities in response to the COVID-19 pandemic. 
Who is the faculty member working closest with you? What are you learning from them?
I am very thankful for the opportunity to work closely with my faculty advisor, Dr. Clarita Lefthand-Begay. With her guidance and mentorship, I am continually learning about Indigenous research methods and ethics, which are foundational to all my work. 
Why are you interested in this subject?
I am a member of the Skidegate Band of the Haida Nation and I have seen firsthand how information and technology systems significantly impact the essential work that is being done in Indigenous communities. 
What impact do you hope to make in the information field through your research/dissertation?
Through a strength-based approach, I plan to share the resilience of Indigenous communities as they utilize information and technology tools to address the significant health disparities they regularly face, many of which are further amplified during this pandemic. With this understanding, I intend to leverage research to support and expand this good work. I hope my work will help diversify the Human-Computer Interaction field to consider more fully the risks, benefits and design of technology for Indigenous peoples. 
What surprised you the most when digging into your research?
Lately, I've been learning a lot about the surprising timing challenges of conducting research to support community efforts on a topic that is rapidly evolving, such as risk communication during a pandemic.
What are your career goals once you graduate?
I would like to continue leading research that expands the Human-Computer Interaction field so that it represents the perspectives and needs of more diverse populations, with a particular interest in supporting the goals of Indigenous communities.
Visit Nicole's iSchool directory profile or LinkedIn profile.