Seven University of Washington Master of Library and Information Science students are among the recipients of 2022-23 Spectrum Scholarships, the American Library Association has announced. 
"The Spectrum Scholars Program represents a serious commitment on the part of the American Library Association to contribute to diversifying the LIS profession, and we are thrilled to have such an amazing cohort of new and continuing Spectrum Scholars in UW's Information School," said Professor Michelle H. Martin, chair of the MLIS program. "We couldn't be prouder of all of our Spectrum Scholars and look forward to a fantastic year ahead."
The Spectrum Scholarship Program provides scholarships to American Indian/Alaska Native, Asian, Black/African American, Hispanic/Latino, Middle Eastern and North African, and/or Native Hawaiian/Other Pacific Islander students to assist them with obtaining a graduate degree and leadership positions within the profession and ALA. The aim is to increase the number of racially and ethnically diverse professionals in the field of library and information science to best position libraries at the core of today's culturally diverse communities. The iSchool students are among 60 recipients from across the country this year. They include: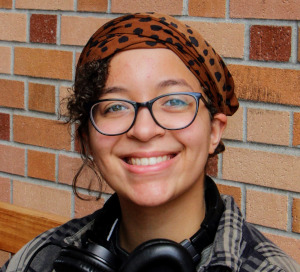 Mei'lani Eyre is second-year student in the residential program living in Seattle. They've worked in youth services over the last few years with a focus on LGBTQ+ activism, STEM education, and history within libraries. Moving forward, they are interested in working in special collections with an emphasis on African American and Native American collections.
"I've been volunteering with libraries since I was a teenager. After working in tech for five years, I decided to pivot my career to my true passion in librarianship during the COVID-19 pandemic," Eyre said.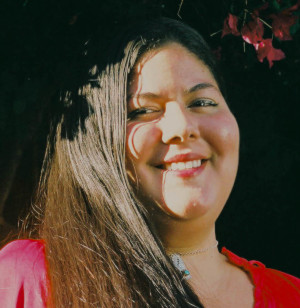 Danielle Galvan Gomez is a first-year online student from Los Angeles. She is a first-generation college student with Mexican heritage currently working as a library assistant at a public library. At the UW, Gomez plans to focus on public librarianship and young adult services, but intends to pursue secondary interests in studying digital curatorship, community advocacy, and archiving. She hopes to innovate the use of research, data and archives to document the histories of communities of color. 
"I hope to push the field towards an equitable future where public histories, archives and collections don't just collect dust or digitally decay, but are maintained, accessible, and used to preserve and advocate for the communities to whom we belong, represent and serve," said Gomez.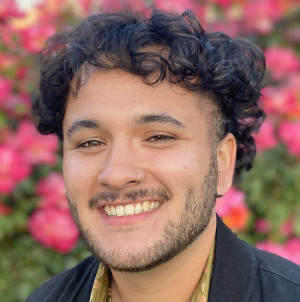 Nestor Guerrero is an incoming first-generation student from Whittier, California, with roots in Jalisco, Mexico, entering the residential program in the fall. Guerrero is an aspiring Chicano archivist and information specialist with a focus on oral history and community archives. He seeks to challenge models of acquisition that uphold unethical and inaccurate representations of history. 
"I intend to learn from those who challenge and expand the ways the field of LIS traditionally thinks of, creates, and utilizes archives — leaning into cultivating strong foundations of trust and care with the communities I have the privilege of serving," Guerrero said. "I look forward to exploring how librarians can empower communities with the knowledge, and resources, to preserve their histories and autonomy."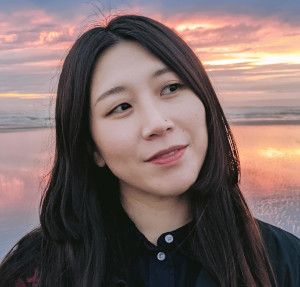 Hayley Park is a third-year online student currently pursuing digital scholarship, data curation, and participatory design. Park is a recipient of the 2022-2023 APALA (Asian Pacific American Library Association) Scholarship and Award and has been recognized as one of the 2022 Husky 100 by the University of Washington. 
"Building on my years of experience in public libraries and as a DEI advocate, I am committed to making the field of librarianship more inclusive by developing social-justice driven outreach strategies that directly involve traditionally and systemically marginalized stakeholders at all levels of decision-making processes," Park said.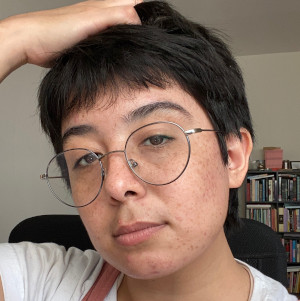 Bianca Phipps is an incoming online student based in Chicago. Phipps is a first-generation, queer, Latine, trans non-binary writer originally from San Antonio, Texas. They hope to use their MLIS degree to work in schools or public libraries as a youth/young adult librarian.
"I was drawn to librarianship because of the roles librarians play in their communities — stewards of knowledge that provide access to resources otherwise difficult to obtain on one's own," Phipps said. "I'm thrilled to get to study at UW and learn all I can from the faculty and my peers, and hope to play my part in building a brighter future."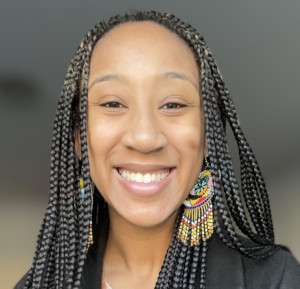 Dev Wilder is a second-year residential student in Seattle. Her specialization is in health science and data librarianship. Wilder comes from a background in Biology and Spanish with hopes of integrating her passions from there into information science. Her focus is on learning about the complex issues affecting data visualization and the ethical considerations of the representation of information. 
"As misinformation circulates, I hope to educate communities in interpreting such information in addition to striving to change the practices on how those aids are created," Wilder said. "I want to not only accommodate researchers and their needs but to add value and challenge the current processes, especially if they are exclusive to communities."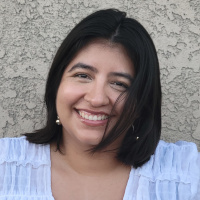 Michelle Noriega is an incoming online MLIS student based in Lakewood, California. Noriega is a Southern California native currently working as a case carrier for foster and homeless youth services, through which she has seen firsthand the impact of access to information and representation on the lives of underrepresented groups. She hopes to work in both public and academic librarianship at different points in her life. 
"My personal goal in life is to encourage more people to read, and I believe that providing diverse and inclusive material is the way to do this," Phipps said. "As a Latina, my goal is to help all people of color find intersectional representation in the materials available to them."