University of Washington Information School Ph.D. students Tessa Campbell and Mandi Harris are among the seven recipients of the inaugural ALA Spectrum Doctoral Fellowships - Catalysts for Change.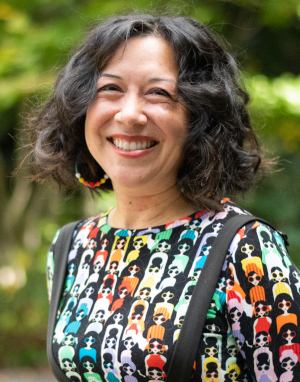 Campbell (Tulalip/Tlingit), has an academic and professional background in both library and museum fields. Her research interest stems from the personal experience of living and coping with mental health issues while struggling to find resources on her reservation.  Advised by Assistant Professor Miranda Belarde-Lewis (Zuni/Tlingit), Campbell hopes to research the help-seeking behaviors and attitudes of local tribal community members with mental health issues while incorporating Indigenous worldviews and Indigenous research methods.  
"My overall goal is to use applied research to help bring healing to tribal communities," Campbell said. "It is my dream that my research will make a significant contribution to bringing a transformation of mental health services for Native Americans." 
At the iSchool, Campbell also hopes to continue working on diversity initiatives that help promote a more inclusive environment for underrepresented populations.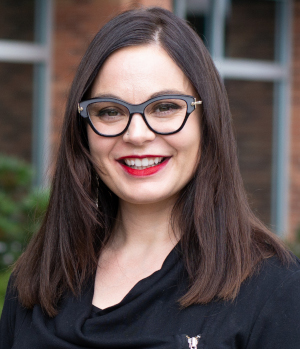 Harris (Cherokee Nation) is focusing her research on using Indigenous systems of knowledge to examine children's literature, education, and the future of public libraries. Her research is based on relationality and community-based practices and is informed by Indigenous research methodologies. With support from her advisors, Belarde-Lewis and Professor Michelle H. Martin, Harris hopes to make connections and form a supportive community of learning. She aspires to indigenize public librarianship and make it a more welcoming profession for all. 
"Children's literature — especially Indigenous children's literature — is a powerful and beautiful art form," said Harris, who earned her Master of Library and Information Science at the iSchool in 2019. "I want to share my love for it, as well as my passion for children's library programming with the next generation of librarians and educators." 
Along with Campbell and Harris, 2015 iSchool alum Twanna Hodge was also among the awardees of the fellowship. Hodge is now working on her Ph.D. at the University of Maryland. 
In its first year, the American Library Association Spectrum Doctoral Fellowship program aims to increase diversity in the field of library and information science. Recipients of the fellowship receive tuition and stipend support along with opportunities to participate in specialized coursework grounded in social justice and anti-racism to inform fellows on equity in action. The fellowship also provides exclusive networking and mentoring opportunities to awardees.