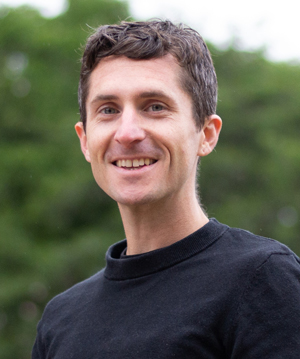 When people need legal advice but can't afford a lawyer, they often turn to legal clinics where law students can offer representation and advocacy. When community organizations need advice on technology, they soon will be able to turn to a similar type of clinic at the University of Washington.
A pilot project led by the Information School's Nicholas Weber will establish a public-interest technology clinic to serve community organizations and local governments in the Puget Sound region. The clinic will conduct policy analysis, do prototyping, and even build alternative technologies alongside groups that typically lack the resources to advocate for their interests in the face of technologies that conduct surveillance, gather biometric data, or make decisions on behalf of "smart cities."
The Public Interest Technology University Network (PIT-UN) has awarded Weber a $178,808 grant to launch the clinic, which will focus on bringing the expertise of researchers and students to bear in serving the Puget Sound region. Established by the New America foundation, PIT-UN is a consortium of dozens of universities and colleges committed to developing a field of study that accounts for the ethical and societal implications of new technologies.
With technology companies constantly chasing the next innovation, a university can be better-equipped to study the long-term ramifications of those innovations and help people advocate for their interests, Weber said.
"Our region has had a profound impact on the technology sector, but with that impact comes a responsibility that has not always lived up to its promise," said Weber, an assistant professor at the iSchool whose research focuses on civic technology. "I see the clinic really as a way for us to reckon with the consequences of our technology development for people who have not always been served by public institutions, and that includes public universities."
At the clinic, he and colleagues will develop coursework focused on public-interest technology, establish relationships between faculty and community organizations, and fund summer internships for students who will work with those organizations and help them seek policy changes from public-sector institutions.
The clinic's "sweet spot" will be in scenarios where it has the potential to intervene and prevent potentially harmful effects from technologies that interact with people on a broad scale, Weber said. For example, a group of privacy advocates might work with the clinic if it's concerned with the data private companies pick up from license plate readers; or advocates for those experiencing homelessness might work with the clinic to improve data-gathering methods that are inconsistent from city to city.
The PIT-UN funding will get the clinic off the ground and sustain it through its first 18 months. Weber envisions it as a pilot for a permanent clinic that's part of a network across the country, with each tailored to the needs of its own community. 
"There are many research centers and labs in our school and university, and we see the clinic model as complementing that basic reach focus. The clinic, we hope, is a way that we can do this service-oriented work in a sustainable way," Weber said.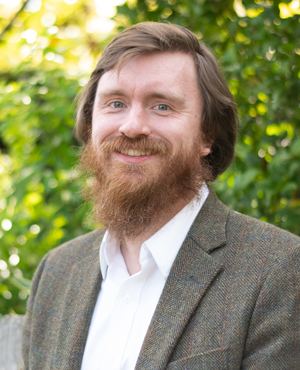 Meanwhile, a second UW project received a $90,000 PIT-UN grant to continue a collaboration with the Tacoma Cooperative Network and Tacoma Public Libraries to provide affordable, publicly owned internet access to marginalized communities. The next phase of the project will expand to include two new partners — the Black Brilliance Research Project and API Chaya — and will shift to emphasize community training and digital literacy, said Jason Young, a senior research scientist at the iSchool. Young is a collaborator on the project, which is led by Kurtis Heimerl, an assistant professor in the Paul G. Allen School of Computer Science & Engineering.
"I am excited about this phase because it will allow us to build community capacity to effectively manage and use the innovative internet infrastructure we implemented in Phase 1, thereby ensuring broad public impact for the work," Young said.
The UW projects are among 31 to win 2021 PIT-UN Network Challenge grants at 24 institutions. The UW'S PIT-UN efforts are led by the iSchool, Allen School, School of Law and Evans School of Public Policy & Governance.
PIT-UN is dedicated to building the field of public-interest technology through curriculum development, faculty research opportunities, and experiential learning programs, to inspire a new generation of civic-minded technologists and policy leaders. Its grant funders include the Ford Foundation, Hewlett Foundation and Mastercard Impact Fund.