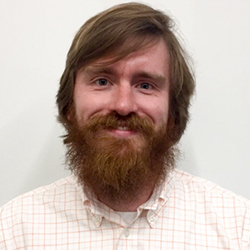 The coronavirus pandemic has shown how internet access has become a crucial lifeline for many. It has also highlighted a key facet of Jason Young's research at the Information School: the gap between those who have broadband internet access and those who don't.
A UW research team that includes Young, an Information School senior research scientist, recently won a $90,000 grant from the Public Interest Technology University Network (PIT-UN) to develop strategies to bridge that digital divide. The researchers will work with Tacoma Cooperative Network and Tacoma Public Libraries to provide inexpensive, publicly owned internet access to marginalized communities in Tacoma's Hilltop neighborhood, where about a quarter of homes lack broadband access.
Several factors contribute to the inability to bring many homes online in urban areas, Young said. Some areas may present technical challenges for broadband providers; some people may be unable to afford access, further reducing companies' incentive to wire their homes; and some potential users from marginalized communities might resist technologies they view as potential surveillance tools.
"We think about not dumping technology in their lap if it has a bad social history," said Young, who primarily works with the iSchool's Technology & Social Change Group. "How do we make sure what we're doing is tailored to what they need?"
The researchers are looking at the Tacoma project as a pilot for a wider strategy to provide broadband access to those who aren't online. Working with Tacoma Cooperative Network, a grass-roots organization providing internet access to Hilltop through a cellular network, they will test technologies and learn how to provide cost-effective access that users can adopt easily. They then hope to take those lessons and apply them to other settings.
"We view community networking as a model that gets communities to have more ownership over telecommunications infrastructure," Young said. "Our long-term goal is to create a kind of 'kit' that can be sent out to organizations dealing with digital equity in both rural and urban spaces."
The project also will open opportunities for students to work in the field and see how the technology they learn about in the classroom needs to respond to the needs of communities. Young said the team plans to develop a class on community networking that would get students on the ground in Tacoma.
"I think it'll be a really powerful opportunity to get students direct contact with community organizations and doing applied learning, grounded in the context of public needs," Young said.
PIT-UN is a collaboration among dozens of higher-education institutions that are building the field of public interest technology and educating civic-minded technologists. The UW joined PIT-UN in 2020, led by collaborators in the iSchool, Paul G. Allen School of Computer Science & Engineering, School of Law and Evans School of Public Policy & Governance.
The UW research team represents one of 25 institutions that won 2020 PIT-UN Network Challenges. The team is led by Assistant Professor Kurtis Heimerl of the Allen School and, along with Young, includes Allen School Ph.D. student Esther Jang and Emma Slager, an assistant professor of Urban Studies at UW Tacoma.
Learn more about the project on the Allen School's website.