With more than 20 million albums sold, a string of No. 1 hits and a dedicated fanbase known as "ARMY," BTS is a worldwide phenomenon. To Jin Ha Lee, it's also an important area for research.
Lee, an associate professor at the University of Washington Information School and a proud BTS fan, wants to know how well music streaming services are serving the band's fans and what they could do better to support fan communities. She also wants to contribute to documenting a moment in history she doesn't expect to see repeated in her lifetime.
"That time will come when BTS is not here, when the living memory is gone. How are people going to remember BTS and ARMY and find information and talk about it?" she asked. "That's really important for me, not only because I'm an ARMY and they're Korean artists, but also because this is a once-in-a-lifetime global cultural phenomenon. I'd love for this to be accurately documented and discussed and remembered."
To that end, Lee has co-authored three papers on the BTS phenomenon over the past year. One looks at BTS as an example of how avid fans of particular artists use streaming services. Another takes an in-depth look at how ARMY followers on Twitter raised more than $1 million in one day to support Black Lives Matter, and whether social media are designed to accommodate such efforts. And a forthcoming paper, using BTS as a case study, examines how streaming services can support bands' efforts to promote mental health among fans.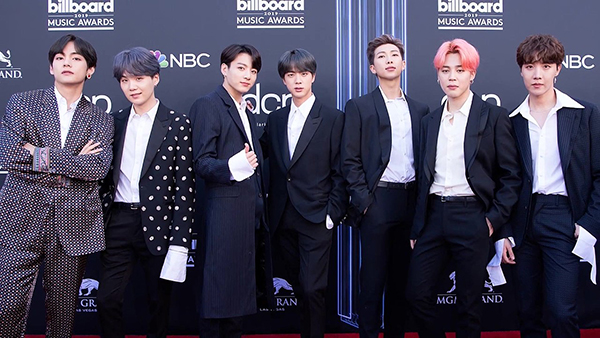 In the first paper, on music fans' use of streaming services such as Spotify, Lee and then-Informatics student Anh Nguyen found that the way music from multi-genre artists such as BTS is categorized often doesn't serve fans well because the services' recommendations are off-target. They also found that the streaming platforms lack support for fan participation and interactions between artists and fans, that fans would like more visual content to enrich their listening experience, and that users want more transparency in how artists' popularity is measured and stronger agency in how they listen to music.
"Fans are now much more knowledgeable about the music ecosystem and savvy about how they can maximize the support for their artists through these services," Lee said. The power structure is disrupted and changed. The traditional gatekeepers of music like radio DJs and more recently, streaming platform designers now have to acknowledge the power of fans." The paper was accepted to last year's International Society for Music Information Retrieval (ISMIR) conference.
"You need to think about different kinds of needs that people have when they come into this space, and oftentimes that's not reflected in the system design. Not everyone coming to the services are passive listeners who just want to listen to recommended playlists," Lee said. She noted that people who put BTS's catalog on a loop might be perceived as bots and not counted as supporting the band, so they change their behavior: "We cannot do the things that we would normally do as humans, but we have to behave in a way that's different from a bot to be recognized as human."
In studying the fundraising campaign, dubbed #MatchAMillion, Lee and co-authors from Stanford University and the University of Nevada, Las Vegas, sought to gain insights on how a decentralized fanbase used social media to work rapidly toward a goal of its own making. They argue that such campaigns have design implications for social media platforms such as Twitter, where the #MatchAMillion campaign took off. The researchers surveyed fans who credited the campaign's success to shared values, teamwork and an established infrastructure, but pointed to a lack of tools for collaboration. They also noted insufficient transparency over how accounts are verified, which affects the stability of influential accounts in the fandom. Their paper was accepted to CHI 2021, the leading conference in human-computer interaction.
"That's something that we try to teach our students here, to question and identify the biases in information technologies, and being able to see that learning happening in the fandom organically is very inspiring."
Lee's forthcoming paper, accepted to ISMIR 2021, looks beyond the surface of BTS's popularity to its support for fans' mental health and well-being, and suggests that streaming platforms can add features that would encourage deeper interactions among artists, fans and the music. Many of the band's songs directly address coping with struggles such as anxiety and self-acceptance, making fans feel they share in them.
Each of the papers pointed to potential design changes that would improve users' experience using streaming services. Study participants expressed frustration with how music services categorize artists whose primary language isn't English and how the streaming platforms serve those artists' fans.
"A lot of ARMYs talk about how being part of ARMY and supporting BTS has made them realize how much bias is built into these services and systems in the music industry. As a foreign artist or as someone who doesn't sing primarily in English, it's really hard to break that barrier, and people who might not have given much thought about it are now seeing how flawed and biased the existing systems are," Lee said. "That's something that we try to teach our students here, to question and identify the biases in information technologies, and being able to see that learning happening in the fandom organically is very inspiring."
In conducting her research, Lee faces misperceptions that BTS is a boy band that needn't be taken seriously, or that its fans are mindlessly following what's been fed to them. "I soon learned that the ARMY fandom is probably one of the most misunderstood and misrepresented communities in the media, often by people who aren't part of the community. I want to document what the fandom is really like, from an insider's point of view," she said. The disregard for BTS and pop music is similar to what she encounters in one of her primary research interests — documenting the history of video game development.
"I do research with popular media, and it's a common thread that something that brings joy to people is often undervalued and undermined," she said. "At the end of the day, physical health will enable you to continue living, but mentally what keeps people wanting to live are these things that bring people joy.
"What's considered as fun things are often not documented well, they are not preserved well, and a lot of it is already lost. If I can do research to help document that a little better and push the needle a little more, I'll say that's a really fulfilling career."
Listen to Jin Ha Lee's "BTS: Finding Home" playlist:
Pictured at top: Associate Professor Jin Ha Lee with her BTS memorabilia and her dog.