Twenty-six middle and high school students in Washington state spent four days brainstorming technology solutions in an online challenge hosted by Information School student leaders.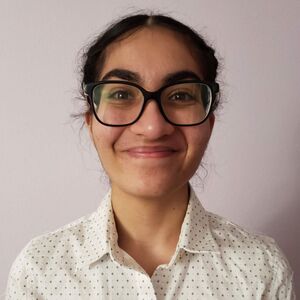 The event, "Fear Less, Tech More," is part of "High School to iSchool," a series of events designed to introduce Informatics to high school students from historically minoritized communities.
"Not many people know about the Informatics program and the freshman direct admission," said Harkiran Saluja, Director of Diversity Efforts at Women in Informatics (Winfo), an iSchool student organization. "Part of the mission is to reach out to these underrepresented areas in the state of Washington and get them exposed to the idea of Informatics and technology."
This year, Fear Less, Tech More operated asynchronously. Participants didn't have to be virtually present at the conference and could work on their project during their own time.  
In the first two days, participants worked in teams to define the scope of their problem. After the planning phase, they brought their ideas to life using design tools such as Figma.
"It's very UX focused," Saluja said. "Similar to the Winfo hackathon, you don't need to know how to code. It's a very beginner-level design."
To keep the event on track, participants were required to meet with mentors who walked students through the process of designing a product. The mentors were UW students who volunteered to share what they learned in Informatics classes.
Duaa Zaheer, computer science major with a minor in Informatics, was a mentor at the event. She had a busy week answering questions and co-creating wireframes via Zoom. Reflecting on her role, Zaheer said she grew as a leader through mentorship.
"At first, I was definitely a little nervous, thinking I wouldn't really be that helpful," Zaheer said. "But as time went on, I got a lot more comfortable talking to the students and sharing my own personal experiences."
Zaheer added that the event is instrumental in diversifying the representation in the tech industry. Students, especially those who don't have connections to the iSchool, can learn about the possibilities of working in tech.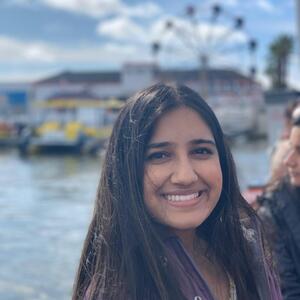 "My time in the Women in Informatics Diversity Committee helped me realize how necessary it is to create a pipeline where students can explore different projects in Informatics before they even enter college," Zaheer said.
Middle and high school students weren't the only people who found the event a growing experience. For Rachel Kinkley, Winfo's Director of Community Efforts, empowering youths to engage in college-level design was inspiring. 
"When I was listening to a team begin their prototyping phase, I could tell that they were really invested in their project," Kinkley said. "They were excitedly collaborating with each other and continuously bouncing ideas back and forth."
Kinkley, who was a direct admit herself, wished she could have gone to a similar event when she was a high school student applying to college. She only knew about Informatics through a UW alum who introduced the program to her. This valuable connection soon led Kinkley to join the Fear Less committee.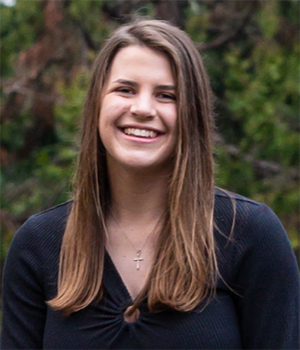 "Without him, I would not have been a direct admit," Kinkley said. "That was a huge part of my inspiration for this event. Not all students who would potentially be interested in Informatics have the connections that I did. I want to be the person who inspires students to pursue informatics."
Many students don't learn about Informatics until they're already at the UW. High School to iSchool is a student-driven effort to raise awareness of Informatics in high schools and encourage students to apply for freshman direct admission to the major.
"I like to think that we offered students a four-day INFO 200 crash course," Kinkley said.
The event ended at midnight Thursday with the winner announced over the weekend. Saluja, who was among the judges, said she was beyond "impressed" by the students' work.
"These high school students probably had no idea what the UX process was," Saluja said. "The fact that they can meet with a mentor and learn how to solve a problem through a design solution in such a short amount of time while in school is amazing."
The winning teams at the hackathon included one that created a website to inform visitors about the homelessness crisis across the country, and another that created a product designed to help commuters lower their carbon footprint by carpooling and using public transport.
The event was hosted by Saluja, Kinkley and Aaron Zhao, Director of Diversity at the Informatics Undergraduate Association. They were aided by Cynthia del Rosario, the iSchool's diversity programs advisor.