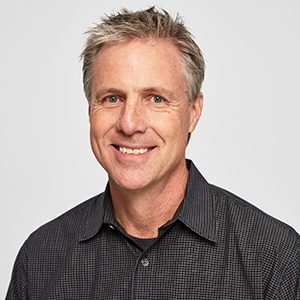 A major grant from the Bill & Melinda Gates Foundation has transformed the iSchool's Technology & Social Change (TASCHA) research group, allowing its work to make immediate impacts on the library field.
As the Gates Foundation was winding down its Global Libraries Initiative in the mid-2010s, it named TASCHA as one of three key partners to continue the mission with a legacy grant. Chris Coward, a principal research scientist at the iSchool and TASCHA director, explained that the $16 million grant allows researchers to be much more nimble and proactive with their work. Rather than wait for grants to fund individual projects, TASCHA is able to seize on opportunities for research that addresses rapid changes in the field.
"The great thing about the Gates grant is that it allows us and the school to have the flexibility to go where we think the most impact can be," Coward said. "It has allowed us to become much more responsive as we partner with libraries."
For example, TASCHA is helping libraries confront the proliferation of misinformation online. In one project, it is working with libraries to design "escape rooms" that will help people understand misinformation. Escape rooms, in which people work in groups to solve puzzles in order to "escape," have popped up across the country in recent years, and many libraries have adopted them as activities for patrons. In the misinformation-themed escape rooms, which will begin online due to the COVID-19 pandemic, people will solve puzzles that help them understand things such as doctored photos or deepfake videos, but it won't feel like school.
"We're not marketing it as 'learn about misinformation.' It's going to be a game," Coward said. "But they'll have an experience that they can then talk about within their group and with their families about what it felt like to be in this environment where misinformation was trying to prevent them from solving this puzzle for an hour."
To design the escape room experience, Coward and iSchool Associate Professor Jin Ha Lee recruited iSchool undergraduate and master's students, who collaborated with librarians in the field. Greater involvement from iSchool faculty and students has been another major benefit of the Gates grant, Coward said.
Gates-funded research has been key to attracting additional funding as well. TASCHA's experience forming partnerships and its vision for libraries as key allies in fighting misinformation were key factors in winning a $5 million grant from the John S. and James L. Knight Foundation to launch the Center for an Informed Public. TASCHA has been involved in CIP outreach activities such as KUOW radio's "Stand with the Facts" series.
Several other TASCHA projects illustrate the impact of the Gates grant, among them:
Civic engagement through ConnectedLib: Coward and iSchool Associate Professor Katie Davis are building on the ConnectedLib Toolkit, which Davis's research team developed to help librarians incorporate digital media into their work with youth. With additional funding from the Institute of Museum and Library Services (IMLS), researchers will tailor the toolkit to support public librarians in small and rural libraries and develop a new module that focuses on youth civic engagement.
Open data for program planning: In another IMLS-backed project led by TASCHA's Chris Jowaisas, researchers are working with librarians to sort through the mountain of available open data and find ways to make it useful to them. For example, a library could use data on a topic such as homelessness to inform programs that help their communities. "We've heard from a lot of libraries that they want to be more proactive in their programming and have the data that they can use to inform their decisions," Coward said.
Putting E-Rate data to work: The Federal Communications Commission's E-Rate program makes broadband services more affordable for schools and libraries. In collaboration with the American Library Association and Public Libraries Association, TASCHA is using open data to identify trends in participation in and utilization of the program. The analysis aims to assist stakeholders by making the data more easily accessible in actionable formats.
Advancing libraries as hubs for development in Africa: Public libraries have largely operated under the radar across Sub-Saharan Africa. TASCHA is trying to change that by working with public libraries to enhance their visibility and promote their expertise in ways that can attract international donors. To date, the project has crowd-sourced public library locations in 27 countries and interviewed donor agencies to understand the types of data they look for when making investment decisions. The next step will be to design systems for libraries to collect and disseminate data about their services and local communities.