J. Elizabeth Mills, a Ph.D. candidate at the University of Washington Information School, has been selected for the 2020 Graduate School Presidential Dissertation Fellowship for her research, which explores the nature and role of reflection in public library storytime assessment.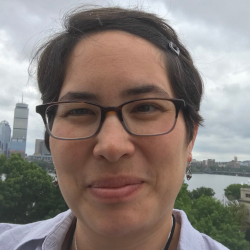 The Graduate School Presidential Dissertation Fellowship assists Ph.D. candidates in the final stages of writing their dissertations, enabling them to work on their dissertation full-time for one academic quarter. The 2020-21 fellowship includes one quarter of UW state tuition and fees, health insurance, and a stipend.
Mills grew up in Pittsburgh spending a lot of hours reading at the Squirrel Hill branch of the Carnegie Library system. After graduating from University of Michigan with a double major in English and French, she moved to Minneapolis to pursue an internship at Milkweed Editions. She also worked as a bookseller at Wild Rumpus. She then moved to New York to be a children's book editor at Scholastic Inc. After seven and a half years editing and writing, working with authors, agents, packagers, and illustrators, she relocated to Seattle to create content for toys and games at Cranium Inc.
While she pursues her Ph.D. at the iSchool, she also works as a freelance editor, reviewer and author of works of both fiction and nonfiction. Her picture book, The Spooky Wheels on the Bus, was published in July 2010 and has continued to sell well.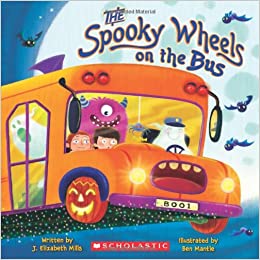 Mills said she is honored to be named the 2020 Graduate School Presidential Dissertation fellow and believes it would not have been possible without the support of her professional community and co-advisors.
"I offer my sincere thanks to the librarians who work daily to serve the children and families in their communities with learning-rich programming; my co-advisors Dr. Michelle H. Martin and Dr. Michael B. Eisenberg; my department and their ongoing support of my work, and to the Graduate School," Mills said.
Mills was nominated for the fellowship by iSchool faculty members Michelle H. Martin and Katie Davis, who have both worked closely with Mills throughout her academic career.
"It's really well-deserved. She's worked very hard, and I think it's going to be a project that grows legs in the same way that the project that she worked on with Eliza Dresang, Project VIEWS2, did," Martin said. "That research is being used in libraries all over the country, and I think Liz's dissertation project will also have that kind of impact. That is what we put into the nomination, and I think that's what helped her secure the award."
Martin said she believes Mills is a brilliant scholar and has a bright future in research.
"She has the reputation of being a very careful scholar who is passionate about helping librarians do what they do better," Martin added.
Mills hopes to defend her dissertation in winter quarter. She believes that receiving this fellowship will enable her to focus primarily on her research this fall. Learn more about Mills and her research.