Two continuing University of Washington Master of Library and Information Science students and one incoming student are among the 61 winners of 2020-21 Spectrum Scholarships, the American Library Association has announced.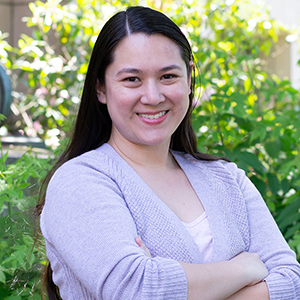 Jacqui Howell is heading into her third year as an online student, living in Snohomish County. Howell changed careers after working in marketing and said she was drawn to the community-building aspects of public librarianship.
"I realized then, 'You know what, I think the library is the place that does all of these things.' They show films, they have community space. As a literature and film major, these are all things that I love," Howell said recently. "And it's a solid civil service career. Once I got into that mindset, everything kind of fell into place."
Howell's commitment to community was endorsed by none other than well-known librarian Nancy Pearl, who said, "Here is someone who is interested in working with the public, someone who has the kind of personality that would allow people to come to her and ask her for what they needed."
Howell was awarded the Nancy Pearl Fellowship for Public Librarianship, which supports students studying to become public librarians.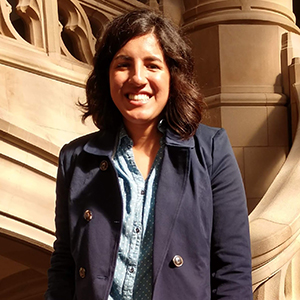 Alice Pérez Ververa is a second-year online student in the MLIS program who lives in the Portland, Oregon, area. She is interested in going into special librarianship, specifically public law librarianship, and for the past three years, has worked as a law library assistant at the Multnomah Law Library.
"Public law libraries are at the forefront of providing legal information, resources, and research assistance to the public, self-represented litigants, and the legal community," she said.
Pérez Ververa said that as someone of Mexican descent, "I can understand the language and cultural barriers Latinx community faces such as a lack of awareness of the library system, services and programs. Oregon is growing and changing in demographics, and I want to promote equity, diversity and inclusion for all who walk through the library doors."
Pérez Ververa is one of two Young Adult Library Services Association (YALSA) scholars. YALSA funds scholarships annually for students pursuing a career in young adult or secondary school librarianship.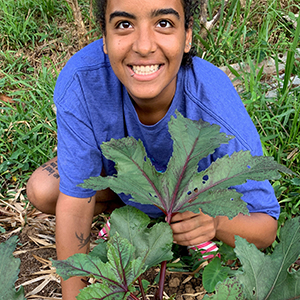 Lex Barlowe is an incoming online student who splits her time between New York City and Puerto Rico. She said she is working to become an archivist, to build archives of social movements and community organizing around mutual aid, cooperation and farming, specifically in Black communities.
"I have learned that communities need archival documentation to sustain the work of organizing and building alternatives that meet our needs," said Barlowe, who identifies as a mixed Black queer Jewish woman. "I am compelled to gather and share that history."
Barlowe said she wants to document community histories and gather stories to share with younger generations.
"So much of our history has been erased, stolen and made invisible or inaccessible to us. I want to connect our people with our ancestral wisdom," she said. "I want to fight that by building and telling our histories — and to ensure that our histories and their lessons are accessible and provide people with the knowledge to strengthen movements for justice and meet their own needs."
One example of how collective resources are central to her work is seed libraries.
"Seed libraries hold seeds and their stories as shared resources for community gardens and farmers," she said. "We document the stories and related skills through oral history as people share seeds." As people utilize the seed libraries, the information forms an archive of the community's agricultural history and expertise.  
The ALA has awarded more than 1,240 Spectrum Scholarships since 1997, according to its award announcement. In the 2020 application cycle, the Spectrum Scholarship Program received four times as many applications as there were available scholarships. The awards committee of 22 jurors selected this year's Spectrum Scholars based on their commitment to community building, leadership potential and planned contributions to making social justice part of everyday work in library and information science.
The Spectrum Scholarship Program recruits and provides scholarships to American Indian/Alaska Native, Asian, Black/African American, Hispanic/Latino, Middle Eastern and North African, and/or Native Hawaiian/Other Pacific Islander students to assist them with obtaining a graduate degree and leadership positions within the profession and ALA. The aim is to increase the number of racially and ethnically diverse professionals in the field of library and information science to best position libraries at the core of today's culturally diverse communities.