Researchers from the iSchool and Kent State University's School of Information are developing a toolkit to help library staff produce social justice-oriented outreach programs for families in underserved communities.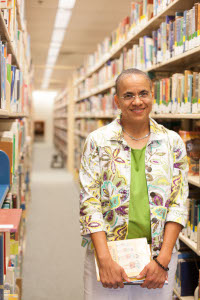 The initiative, Project VOICE, is funded by the Institute of Museum and Library Services (IMLS). VOICE is short for "Value-sensitive design of Outcomes Informing Community Engagement."
The research team consists of Ph.D. alumna Kathleen Campana, '18, now an assistant professor at Kent State; Ph.D. candidate J. Elizabeth Mills; Beverly Cleary Professor and MLIS Program Chair Michelle Martin; Associate Professor Ricardo Gomez; and Jacqueline Kociubuk, a Kent State MLIS alumna.
Project VOICE's mission is based on the idea that libraries are key sites of learning for their communities and, as such, can leverage their learning-based programs and services to engage with families that experience significant barriers to accessing the library. In doing so, librarians are working to close gaps and enable all children to benefit from library programs and services.
"Libraries can lift up these families and give them the support they might need to be better prepared for school," said Campana, the project's principal investigator.
Prior to this project, Campana, Martin, Mills and Kociubuk worked together on Project LOCAL (Library Outreach as a Community Anchor in Learning), also funded by the IMLS, in which they found that while many libraries do run a variety of outreach programs, they often have difficulty transforming relevant community data into informed programs.
Campana said the libraries were incredibly passionate about what they wanted to achieve, but needed help assessing how community data could improve their efforts. The group decided to address that challenge in the Project VOICE three-year grant.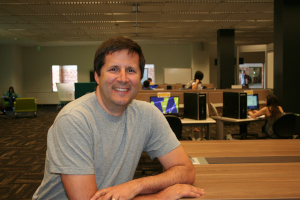 "We are excited to have the opportunity to take the next step with our findings from Project LOCAL and work with librarians to develop planning and assessment strategies that incorporate social justice theories and principles," Mills said, adding that the project will help libraries understand how to lead with equity and better hear the voices of those in the community who have traditionally been marginalized.
Project VOICE takes a participatory design approach that puts the goals and desires of communities at the forefront of outreach efforts. "We want to encourage librarians to listen to their communities when designing outreach rather than approaching it from the perspective in which libraries create outreach based on their strengths," explained Martin, the UW principal investigator on the project.
This "
strengths-based perspective" emphasizes library, family and community capabilities, the use of community resources, and the avoidance of a victim mindset.
"We are committed to the standpoint that families — parents and caregivers — are their child's best, first teacher, and that they know their child best," said Mills. "Additionally, we believe that librarians are committed to constantly learning from their community and are looking for ways to use that knowledge to build relevant, supportive services and programs."
Project VOICE began in September and is composed of two phases, the first of which will be research and design. The goal is to identify design challenges for outreach efforts that will contribute to the creation of a prototype toolkit aimed at addressing those challenges for a broad array of libraries.
"Social justice work involves an attention to power d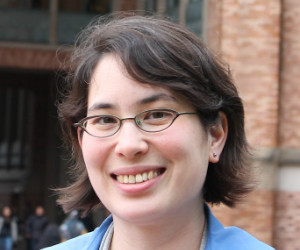 ynamics and imbalances, which we hope to mitigate through our trainings and case studies, bringing many different voices into the design process," said Gomez.
To accomplish this, the project will include multi-site case studies with library staff, community organization staff, and families attending outreach programs; a series of online trainings with partner OCLC (Online Computer Library Center) for the participants to learn about social justice and value-sensitive, participatory design; and workshops and focus groups to prototype the toolkit.
In the second phase of the project, libraries will test the toolkit in their own programs, providing ongoing feedback for refinement and iteration. Focus groups, interviews and surveys will be used to gauge the overall impact of the toolkit, as well as areas of improvement for the final version, which will be widely released at the American Library Association's annual conference in 2022.
Project VOICE has the potential to be a catalyst for meaningful impact broadly. Martin believes that as communities in the U.S. become more diverse, libraries must adjust to the needs of all community members.
"Libraries and library staff are an amazing resource, and this toolkit will encourage them to think of their whole community as their patrons — not just the ones who come into the building. This has the potential to make a positive contribution nationally," Martin said.