Slalom is in the business of helping other businesses succeed. For instance, the Seattle-based consulting firm recently helped Alaska Airlines navigate the complex and potentially thorny acquisition of Virgin America.
Slalom also specializes in helping companies keep pace with the light-speed evolution of technology. Hospitality company Hyatt sought Slalom's assistance to produce an industry-leading mobile app that's increased hotel booking revenue by 80 percent.
For these types of technical challenges, Slalom has tapped the talents of numerous Information School graduates, such as Ian Burns and Elliot Keder.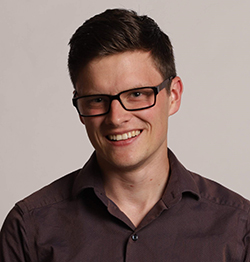 Burns, a 2014 graduate of the iSchool's Informatics program, works as a software engineer on the Slalom Build team in downtown Seattle. Slalom employs more than 1,000 people in Seattle and 7,500 total in 31 offices in the U.S., Canada and the United Kingdom.
Burns assists with data warehousing, real-time analytics, point-of-sale systems and other projects for Slalom's big-name clients. He started at the company the summer after graduating.
Keder graduated from the UW in 2015, also majoring in Informatics. He, too, is a software engineer in Seattle, working on internal applications used by Slalom employees. Both Burns and Keder credit the iSchool for giving them the foundation to help them excel at Slalom.
Burns considered majoring in mathematics when he was at the UW but found himself disillusioned with the subject's theoretical nature. That's when his roommate suggested Informatics, in which students study computer systems from a user-centered perspective.
Informatics students approach real-life problems faced by real people and come up with solutions that work for them. That approach has translated well for Burns in his work at Slalom.
"If I'm given a requirement and I need to make something, I can make it perfectly," Burns said. "If I don't think about what the requirement is doing and if it's the right thing, the right action to take or the right value to provide, I'm only seeing half of the problem. I think the iSchool helps you see that full picture."
Keder, too, was attracted to the practical aspect of Informatics. He went to the UW expecting to study computer science, but eventually chose the iSchool. He enjoyed the breadth of coursework that Informatics offered.
"I still had opportunities to take those programming classes that I wanted to focus on, but also the design and project administration classes across the entire field that you wouldn't normally have the opportunity to take in computer science," Keder said.
He enjoyed the push by the iSchool to collaborate on projects, something that he's found useful in the workplace.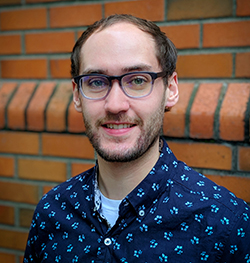 "The iSchool puts such an emphasis on real-world projects and internships," Keder said. "I could not stress that more for current students to do internships. Do real-world client projects as much as you can in your undergrad because that experience just translates so well in the real world."
About 20 graduates from the iSchool's Informatics and Master of Science in Information Management (MSIM) programs work at Slalom in Seattle, said Erik Johnson, a Slalom practice area director who serves on the MSIM Advisory Board.
"Together with our alliance partners, including Microsoft, AWS (Amazon Web Services) and Google Cloud Platform, we are at the forefront of modern, cloud-based analytics platform implementations and application development," Johnson said. "Our iSchool alumni are at the forefront of our delivery."   
After graduating, Keder went to work for a Wisconsin health-care records company before joining Slalom in 2018. He was attracted to Slalom in part because of its many industry accolades. For four years running, Slalom has made Fortune's list of 100 Best Companies to Work For. This year, the company was named the No. 1 Best Workplace in Washington by Puget Sound Business Journal.
"I knew a couple of people who worked here and I started reading about them online, and they had just won award after award after award," Keder said. "I decided this would be the top company that I would want to work for right now. I was lucky enough to get a job here."